The Great Ocean Road usually brings to mind images of winding roads, unique rock formations and miles of sweeping beaches. However, it's also famously known for its breweries, pubs and distilleries, all perfect places to grab your favourite tipple or try something new.
What's better, most venues serve delicious food to accompany your drinks too, so you can while away the time in your favourite spot. To help you track them all down, we've compiled a list of the best Great Ocean Road Breweries, Pubs & Distilleries that are so worthy of your time, that you might need to think about hiring a designated driver for the ride. Drive safe kids – and remember do NOT drink and drive.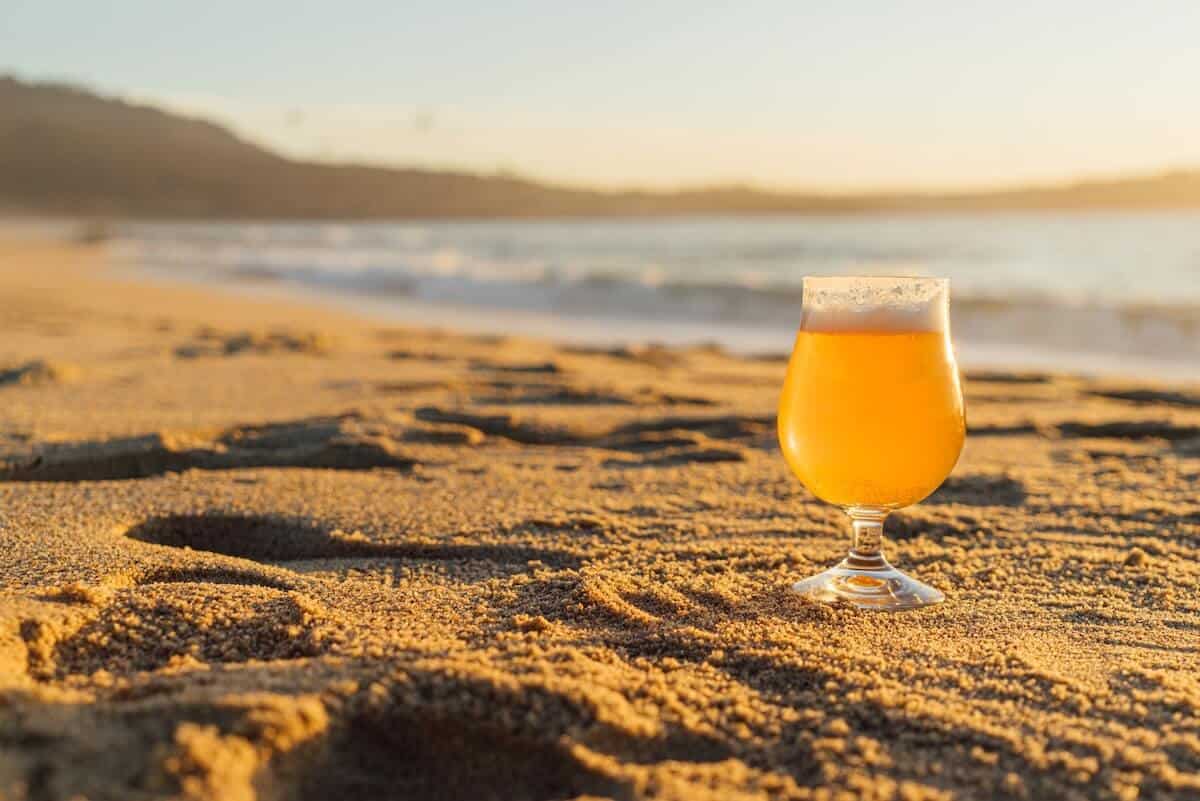 Disclaimer: Almost all posts on this site contain affiliate links. This means that if you click on any of the links in our guide to the Best Great Ocean Road Breweries, Distilleries & Pubs (and make a booking) we may receive a small commission at absolutely no cost to you. Each post is carefully crafted to (hopefully!) answer all your questions and recommendations are made where we believe they will improve your trip and help with your planning. As such we thank you in advance should you decide to click, buy or book. Read our full Disclosure here.
Amazing Great Ocean Road Breweries, Pubs & Distilleries
Bells Beach Brewing (Torquay)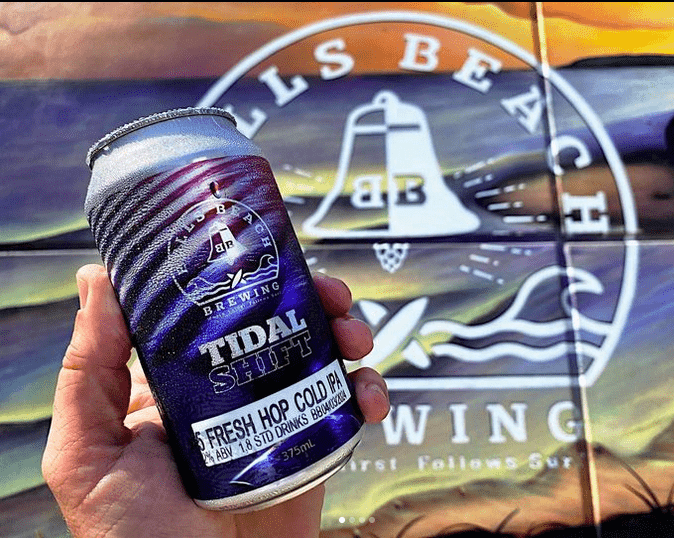 Is it okay to drink a schooner at 11am? Well if you just so happen to be driving past Bells Beach Brewery at that time, then we think it is. You've probably heard of the brand before, but its only in that last couple of years – since 2018 – that Bells decided to open up its taproom to the general public. Nestled in between Rip Curl and Quicksilver, Bells Beach Brewing has nailed that laid-back surfer's vibe that everyone's looking for along the Great Ocean Road.
Bells' motto is quality, not quantity, with six rotating beers on tap named after local surf breaks. We heard that Point Addis Pale Ale is all the rage, but to be safe, why not treat yourself to a paddle sharer board and get a little taster of all six. Concentrating solely on beer, this brewery doesn't have a food menu, but most days you'll find a food truck parked up outside to satiate your hunger (and soak up at that delicious brew!)
Blackmans Brewery Bar (Torquay)
View this post on Instagram
Also sitting in Victoria's surfing capital, the Blackmans Brewery Bar has gained popularity in recent years. This is partly due to being named the best Small Australian Brewery by the Australian International Beer Awards in 2019.
Beer lovers will delight in taking a $20 brewery tour which includes the tasting padel that features most of the eight tap beers that are produced on-site on the surf coast. (The tour has a maximum of 10 people per group, so be sure to call ahead and book your spot!)
Those who prefer something a little different can go for a beer-inspired cocktail. Perhaps an Espresso Martini Kolsch or a Smokey Porter Sour takes your fancy? Whatever it is, you'll want one of their pizza, tacos or burgers to accompany your drink.
RELATED: How much do you really know about beer? Take our Beer Quiz and find out!
Salt Brewing Company @ Aireys Pub (Aireys Inlet)
View this post on Instagram
The Salt Brewing Company (formerly Rogue Wave Brewing) is a local favourite and has everything you might expect from a beachside pub – a laid-back atmosphere, friendly staff and magnificent views. It also has a few things you might not expect, like bottle after bottle of craft beer, all adorned with brightly coloured labels and bold print. Styles range from fruity Pale Ales to chocolatey Stouts, with a few tangy Pilsners and an 8% Double IPA(!) in between.
A limited amount of draft beers is also available and are worth a try either on their own or as part of a tasting paddle. The Salt Brewing Company claim to be on a mission to find the world's perfect beer. Why not give them a visit and let them know if they've been successful?
Wye Beach Hotel (Wye River)
View this post on Instagram
This unassuming coastal pub doesn't look like much from the outside, and we wouldn't blame you if you drove right past it. But what's that saying… don't judge a book by its cover? Inside, the Wye Beach Hotel serves up some of the best grub this side of the Great Ocean Rd, along with an extensive beer menu that focuses entirely on craft beers produced in Victoria.
Sat in the beer garden at one of the outside tables and overlooking the beach, you can pretty much take a beer tour around the state without moving from your chair. We can't say that the food is cheap, but it does come highly recommended and looks pretty on your plate.
Forrest Brewing Company (Forrest)
View this post on Instagram
Epitomising the phrase, 'handmade', every single bottle of beer produced by the Forrest Brewing Company is brewed on-site, hand bottled, hand labelled and checked over meticulously by staff to make sure nothing is out of place.
The same care taken to produce a perfect bottle of beer goes into creating clean and unique flavours inside every bottle too, packed with tastes of the region.
You're more than welcome to take a quick tour around this Great Ocean Road regional micro-brewery before sitting down in the small pub to enjoy some pub food, with a side of one of Forrest's seasonal pours.
Great Ocean Road Brewhouse (Apollo Bay)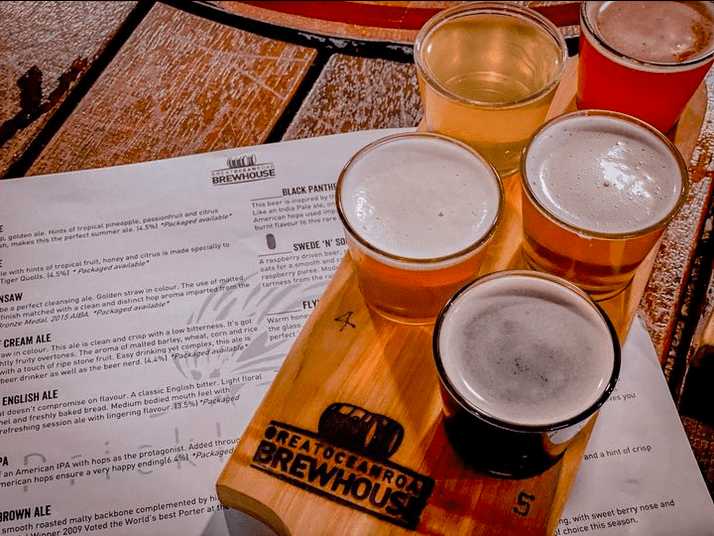 On a mission to bring old and new together, the guys behind Prickly Moses craft beer decided to convert a 150-year-old pub into a cosy space where beer lovers can come together to share their love of a crafty pint (or two, or three!)
The result was the Great Ocean Road Brewhouse in Apollo Bay which features a classic bistro serving platters teeming with local produce, and a pub room that houses more than 100 different types of craft beer, 15 of which are usually on tap.
If you're visiting the brewhouse at the weekend, the venue comes alive with live music from local bands, which is sure to get your evening off to a great start.
Apollo Bay Distillery (Apollo Bay)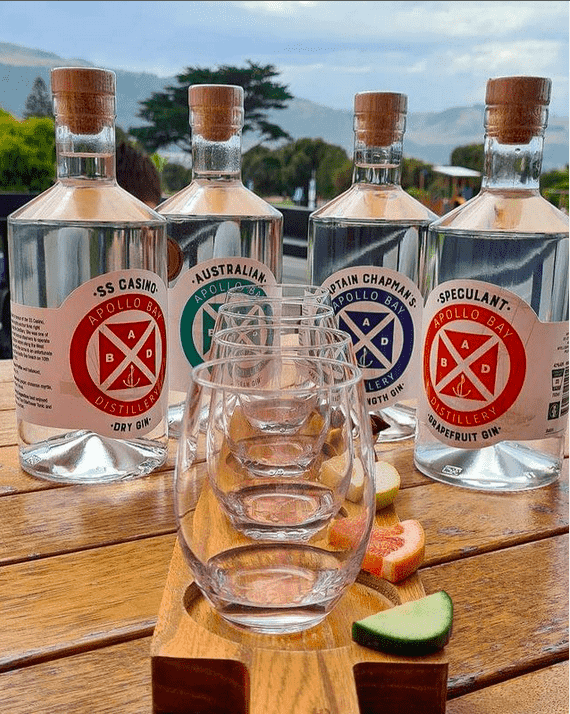 In an ode to the old fishing town of Apollo Bay, its history and its culture, this distillery-cum-bar, nods to the old folklores of the town in each and every one of its home-brewed gins. These handcrafted gins have been created with only local botanicals, which you can find out more about in one of the gin tastings or even an afternoon gin masterclass.
To soak up some of those hearty spirits, the Apollo Bay Distillery offers up a menu of Italian-style wood-fired pizzas to enjoy too.
Prickly Moses Brewery @ Otway Estate Bar & Cafe (Barongarook)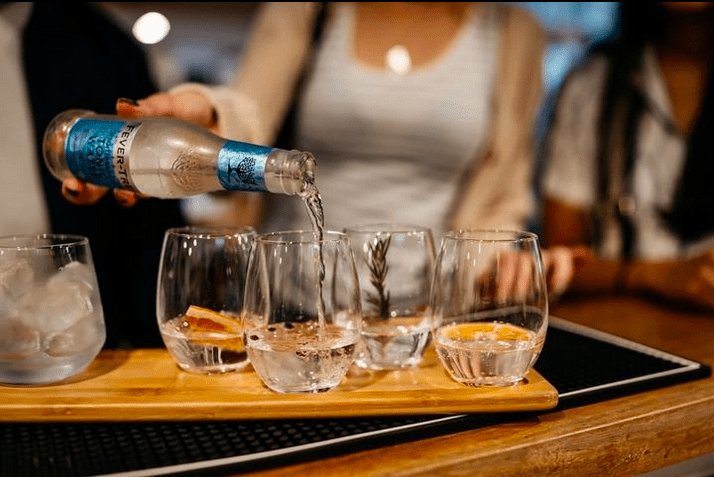 Surrounded by the spectacular Otway Ranges, Otway Estate Brewery is part of a large complex that also features a winery, cidery and distillery.
The brewery focuses solely on the company's home-crafted beer – Prickly Moses. Their secret to great beer, we've been told, is that they use Otway rainwater as part of the distillery process, adding to the freshness and crisp flavours of this bottled delight.
If you're more of a cider fan, why not walk on over to the cidery, where Forbidden Fruit Cider is produced with the same pure ingredients. With no added sugar, flavours or concentrate except organic fruit, drinking this is almost guilt-free… right?
Sow & Piglets Brewery (Port Campbell)
View this post on Instagram
The Twelve Apostles are the star of the show along this famous stretch of coastline, with thousands of visitors flocking to the rocky outcrops each day. What most of these visitors miss out on, is the Sow & Piglets Brewery which sits just back from the main stretch of beach in Port Campbell.
What sets this brewery apart from the rest are the unusual and distinct flavours introduced by the head brewer, a German man. Expect German Kolsch and Hefeweizen to be on offer among some traditional Pale Ales and unusual Strawberry Stouts.
We're not quite sure where this brewery's name comes from but don't expect any cute piglets to be wandering around, otherwise, you'll be bitterly disappointed.
Timboon Distillery (Timboon)
View this post on Instagram
Inspired by local history, Timboon Distillery was set up in 2007 in a bid to replicate the whisky made in this small town in 1881 by a man known as Tom Delaney. No one knows if today's whisky lives up to the 19th-century offerings, but we do know that customers keep coming back for more.
The breweries star product, a small-batch whisky, is a true single malt, which emanates flavours of Scotland. But don't worry, they've got plenty of craft beers and exclusive spirits on the menu in their restaurant too.
Flying Brick Cider Co (Bellarine Peninsula)
View this post on Instagram
Where is the Bellarine Peninsula you might ask? It sits just past Geelong, almost directly south of Melbourne and is one of the most underrated locations in the state. Smack bang in the middle of this picturesque peninsula is the small cidery of the Flying Bricks Cider Co..
This casual venue, which positions itself perfectly as both a taproom and bar, has one of the best beers and cider selections in town, and lively Friday nights where soul and funk are the names of the game. If you're here for the cider only, Flying Brick pride themselves on creating a perfect product from 100% fresh fruit, with no added sugar, flavourings or concentrate.
We'd recommend trying a classic apple cider as well as one of their season fruit ciders on offer.
Queenscliff Brewhouse (Queenscliff)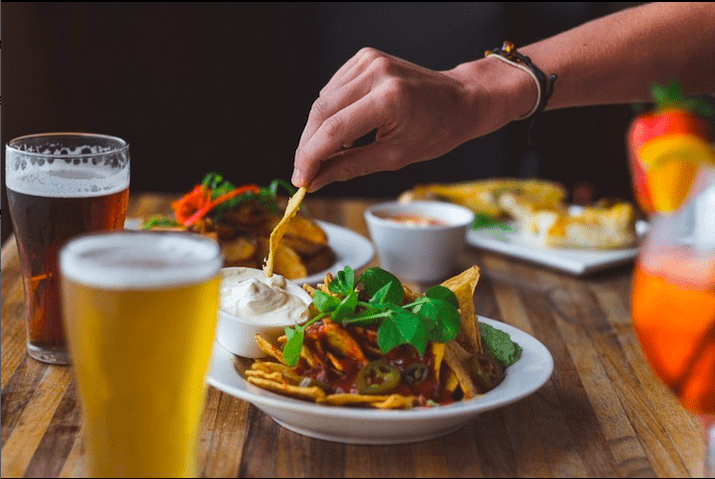 If you can't make it to the Prickly Moses brewhouse in the Otway Ranges, their sister brewery in Queenscliff gives you the second chance you've been looking for.
Unlike the original beer house, the range of beers on offer at the Queenscliff Brewhouse aren't exclusively Prickly Moses. While this craft beer does dominate the taps, guests can also choose from a selection of local beers that make an appearance from time to time.
And, if you're in the market for something a little stronger, head upstairs to the gin distillery and whisky bar.
The Whiskery (Bellarine Peninsula)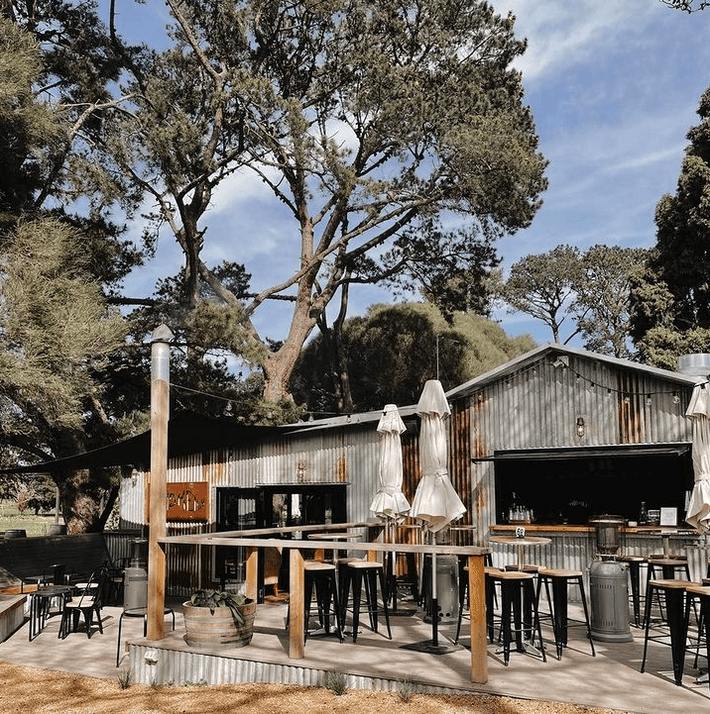 The Bellarine Peninsula is known to be home to a glut of wineries and distilleries that are good enough to satisfy even the most of sophisticated of palates, and The Whiskery is a local favourite.
Housed in a converted shed, with alfresco tables arranged around a charming garden, this is one of those places you wish you could go when that afternoon sunshine is still beaming down.
While the venue specialises in whisky and gin, customers can also choose from an extensive cocktail menu, including an interesting take on a gin and tonic. If the weather is not so great when you visit, there's a wood-burning fireplace to cosy up next to with your winter warmer.
And that's a wrap folks. We hope you have enjoyed our guide to the best craft breweries, pubs and distilleries on the Great Ocean Road, and that it helps you discover your new favourite tipple from regional Victoria. (Let us know in the comments below if you do!) Just remember, do not drink and drive – our beautiful coast road can be dangerous enough without people driving under the influence.
Also if you know of any craft breweries that should be included in this list, do let us know so we can share with everyone!
And if you know someone who LOVES craft beer and amazing spirits but hasn't visited the Great Ocean Road yet (or it has been a while!), be sure to share this post (and others!) with them using the share boxes below. Sharing is caring and we very much appreciate everyone who helps spread the word about how great the Great Ocean Road – and the towns, restaurants and attractions along it – actually are!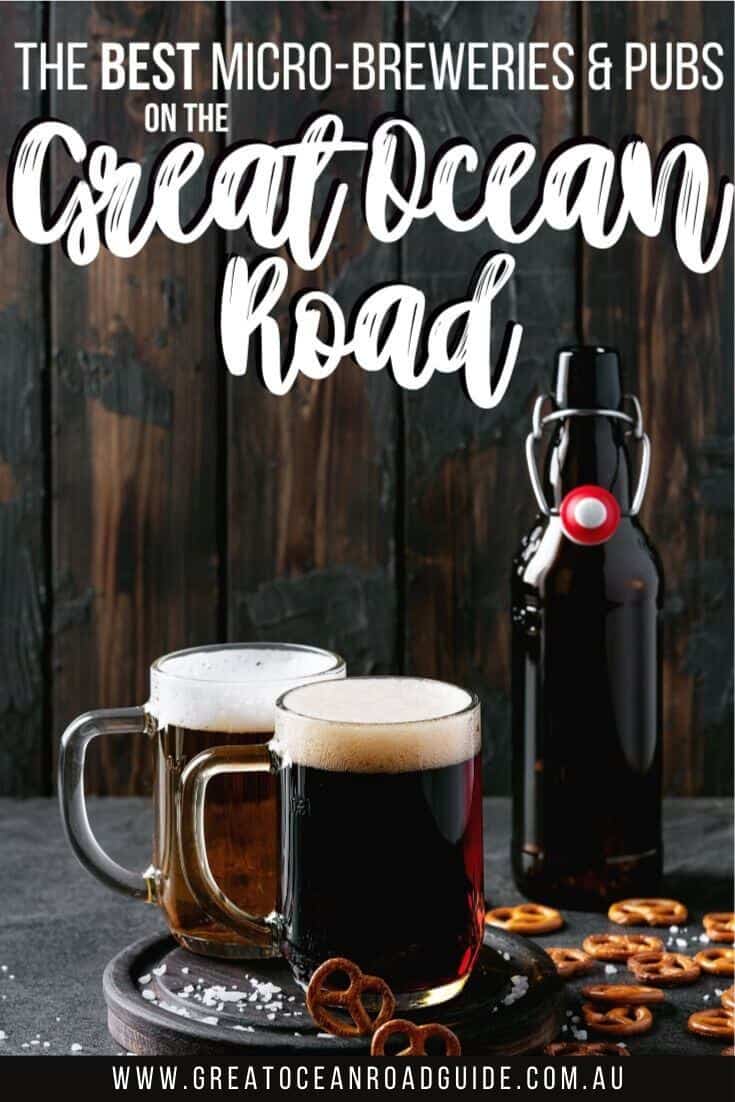 READY MORE GREAT OCEAN ROAD TRAVEL INSPIRATION? YOU MIGHT BE INTERESTED IN THESE TRAVEL TIPS, TRAVEL ARTICLES, DESTINATION GUIDES AND RELATED POSTS ABOUT OUR AMAZING COAST ROAD:
Hi There! Thanks for reading our travel guide to the 13 Best Great Ocean Road Breweries, Pubs & Distilleries. I just wanted to let you know that this post may contain affiliate links, which means if you purchase something after clicking a link, I may get a small commission – which is at absolutely no cost to you. If you enjoyed this article and are going to be searching for some of the things I mention anyway, I would love it if you could click through from the links above & thank you in advance! Read my full disclosure here.