Lorne is so much more than just a stop-off on the Great Ocean Road. If you're starting your journey in Melbourne, then it might be your first taste of the salty air along one of Victoria's favourite coastal roads. Alternatively, if your road trip begins in South Australia, Lorne may be one of the last stops and a bittersweet reminder that the unforgettable road you've just experienced is coming to an end.
Whatever Lorne turns out to be, you'll find a huge selection of delicious eateries and lively bars to toast to the beginning, or the end, of your road trip of a lifetime.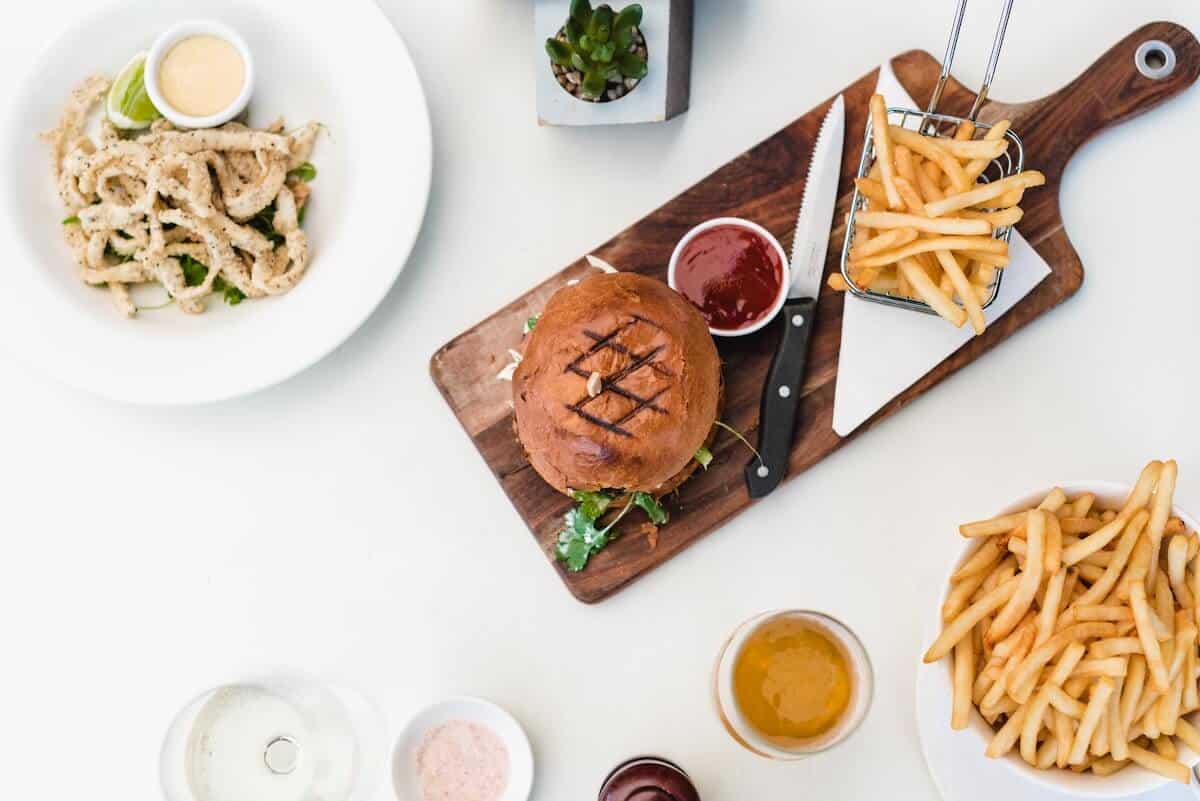 Disclaimer: Almost all posts on this site contain affiliate links. This means that if you click on any of the links in our Lorne Restaurants Guide (and make a booking) we may receive a small commission at absolutely no cost to you. Each post is carefully crafted to (hopefully!) answer all your questions and recommendations are made where we believe they will improve your trip and help with your planning. As such we thank you in advance should you decide to click, buy or book. Read our full Disclosure here.
Where to Eat in Lorne
– The Best Lorne Restaurants, Cafés & Bars
The Maple Tree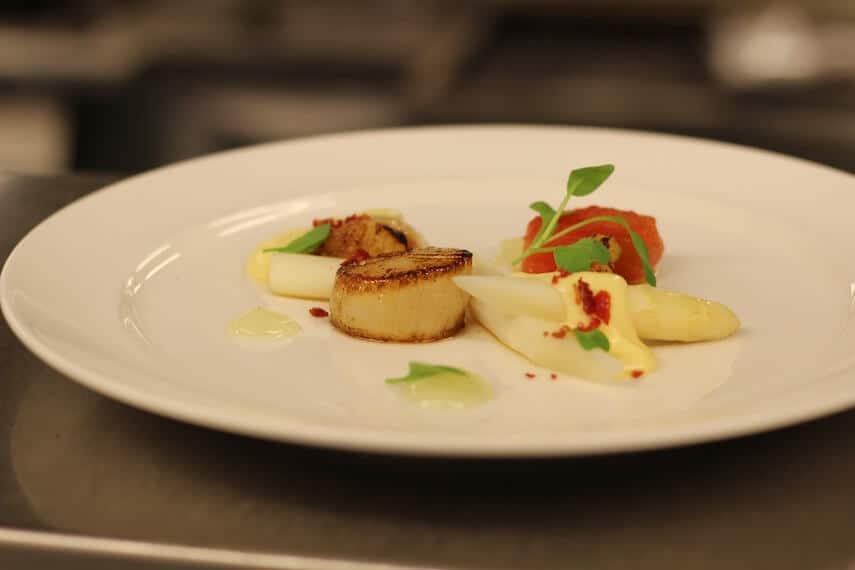 With a revolving menu that focuses on seasonal, local produce, you're not always quite sure what you'll be eating at the Maple Tree. But one thing that is for sure is that is going to be delicious. Careful thought and genuine love are put into each and every dish at the Maple Tree, which, along with the picture-perfect presentation, means dishes do come at a premium price.
Choose one of the 150+ wines to compliment your meal though, and this is arguably one of the best eateries you'll find along the Great Ocean Road (and one of the top restaurants in Lorne!). Once you've eaten there, I'm sure you'll agree that the slightly higher than average prices are more than worth it.
  PLAN THE REST OF YOUR STAY IN LORNE
 with our
Lorne Accommodation Guide
(with options for solo travellers,     couple, families & groups);
15+ Best Things to Do in Lorne
including the Sea Baths, QDOS Arts, Otway Fly and more; and the complete guide to all the
incredible waterfalls in and around Lorne
.
Grand Pacific Hotel
View this post on Instagram
Having been built before the Great Ocean Road itself, The Grand Pacific Hotel Lorne is nothing short of a cultural icon. Its historic building dates back to 1875 and sets the scene for what is only going to be an enjoyable meal. What's more, the fantastically considered floor-to-ceiling windows mean that even though you're sat inside, you'll still be able to enjoy views across the beach and out to sea. We're salivating, and we haven't even got to the food yet!
The hotel bistro restaurant serves up a classic bistro affair of well-cooked hearty Australian dishes including surf and turf, hand-shaped burgers and of course, the perfect pie to accompany a schooner or two.
Chopstix Asian Noodle Bar
View this post on Instagram
Situated just a couple of hours away from the hipster suburbs of Melbourne, Chopstix Noodle Bar brings some of those cosmopolitan city eats to the coast. Making the most out of the fresh seafood on offer around town, expect plenty of grilled fish specials on its noodle-heavy menu. If you're worried about the spice factor in these dishes, there's no need! The very thoughtful chilli station means guests can customise their meal to be as spicy (or un-spicy) as they wish.
If you miss your chance to visit these guys in Lorne, they've got a shop in Apollo Bay too!
The Salty Dog Fish and Chippery
View this post on Instagram
You just can't beat a good bit of fish and chips while watching the sun go down and feeling the sand between your toes. In Lorne, there are more than enough fish and chipperies to choose from, but none come as highly recommended as The Salty Dog. Choose from classics like battered flake and cod or opt for some of the more exciting specials like red snapper, with a good helping of salty chips on the side.
You should be prepared to wait for your order, as food is served as fresh as possible, but it's more than worth the wait. And for around $10 per person, we think it's a steal and a must-eat on your Lorne holiday.
The Bottle of Milk
View this post on Instagram
In desperate need of Melbourne-quality coffee? Or perhaps a home-cooked burger? Or maybe even some locally brewed beer? You can find them all at The Bottle of Milk in Lorne. Full of communal tables and an order-at-the-bar policy, this casual eatery sees a steady stream of coffee lovers come through its door each day.
If you're looking for cheap eats, chances are you'll go for one of the many burgers on offer including breakfast varieties, vegetarian options, gluten free options and those hearty buns filled with several patties, bacon and melted cheese.
Swing Bridge Café and Boathouse
View this post on Instagram
Chances are, you may have driven past the unassuming café on your way into Lorne. Sitting right by the mouth of the Erskine River, just moments from the beach, this retro café has built up a name around town for its Argentinian-inspired brunch menu, single-origin coffee and summer barbeque nights.
On an average day, you'll be able to choose from paella, rich with fresh seafood, smashed avo on toast with a twist and a pulled pork burger made that extra bit special with homemade chipotle sauce. And for dessert? Waffles topped with local and seasonal fruit. Delicious. It's easy to see why this Lorne Restaurant is a favourite with visitors and locals alike!
HAH Lorne Beach
View this post on Instagram
Winning the award for perhaps the healthiest café in town is HAH Lornebeach, which lies right on Lorne Beach itself. Healthy doesn't mean plain lettuce and raw veg here though. Dishes are laden with tasty treats, healthy-boosting superfoods, and so much flavour that you'll want to come back for more. Their smoothie bowls seem to be a favourite item on the menu, along with vegetarian jaffles, vegan options, fresh juices and rainbow lattes (which are coloured with only natural ingredients).
Once you've had your fill, the café hires out bikes, surfboard and lots of other beach gear, so you don't have to venture too far to enjoy the lovely surrounds.
Kafe Kaos
View this post on Instagram
Friendly, laidback and filling: three words that describe Kafe Kaos quite perfectly. Its brightly decorated interior serves a laid-back crowd looking for delicious wraps, burgers and sandwiches at reasonable prices. And, if you've gone a little heavy the night before, you'll be glad to know that this place serves up all-day breakfasts for any sore-headed guests (their the poached eggs on roasted cauliflower and chickpeas is to die for by the way!).
If you're just visiting for the day, the staff are also great at giving out recommendations on how to spend your time, so don't be afraid to ask!
Louttit Bay Café and Bakery
View this post on Instagram
Pandering to all of you picnickers out there, Louttit Bay Café and Bakery is where you should be heading for all of your bread, pastry and pie needs. Centrally located on Mountjoy Parade, there's a wide enough selection of items to make a picnic spread interesting for the whole family, as well as a few sweet treats, tasty enough to satisfy even those with the sweetest of sweet teeth.
If you're looking for something to grab and go, to accompany you on your next leg of the Great Ocean Road, this place will do the trick. Purchase your favourite coffee from their barista, and that combination will keep you going for hours.
MoVida Lorne
View this post on Instagram
After striking gold with its restaurant and bar concept in Melbourne, MoVida decided it was time to expand to somewhere with a little more coastal breeze. And voila, it found its way to Lorne. Sitting within the iconic Lorne Hotel, Movida is as popular for a casual drink as it is for a sit-down meal thanks to its multi-faceted space. In the dining room, guests can enjoy a more formal affair, while the bar has its fair share of whiskies, gins and wines that'll excite even the most sophisticate palate. If all that boozing gets you a little hungry, choose from a selection of deli platters or Spanish-influence tapas plates to satisfy that hunger.
Cuda Bar (Now Closed)
View this post on Instagram
When the sun goes down, and the music comes on, Cuda Bar is often the liveliest place along Mountjoy Parade. Local DJ's and bright lights liven up the dancefloor, while a range of bespoke cocktails, premium spirits and draft beers line the bar. And if you're a day-bird instead of a night-owl, you can guarantee that Cuda Bar's outdoor seating deck, which overlooks the sea, livens up during the weekend too. During the day, part of the bar remains as a laid-back restaurant, serving a small, but highly-praised, selection of modern Australian dishes. (Unfortunately, Cuda Bar does not appear to have survived the apocalypse of 2020-21).
Saporitalia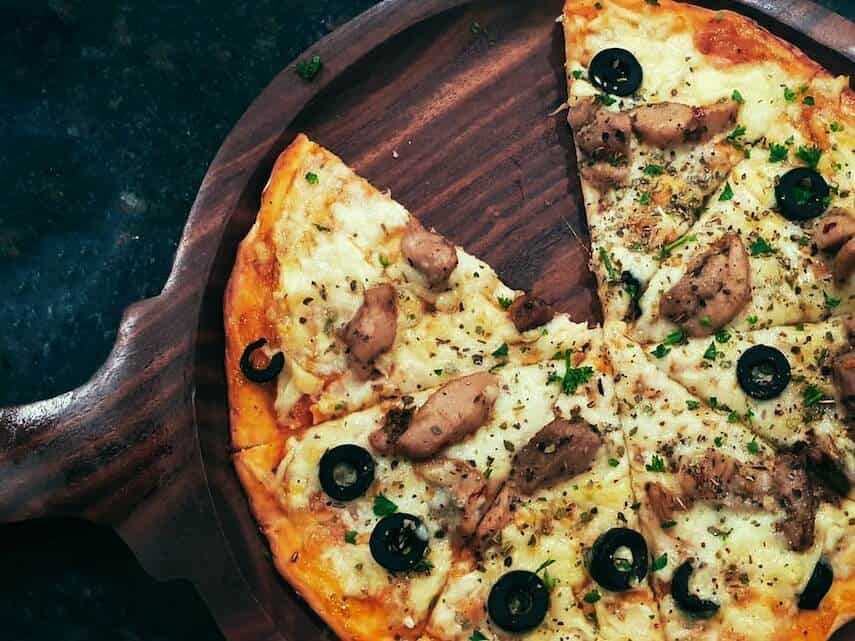 With outdoor dining under the vines and delicious pizza and pasta, you'd be forgiven for thinking that you are actually in Italy when dining at Lorne's only dedicated Italian Restaurant, Saporitalia. Inside the decor is welcoming, the staff are friendly and the chefs create a range of Italian favourites alongside some great vegetarian options and are happy to accommodate slight variations on menu for dietary needs.
Lorne Pier Seafood Restaurant
Near the Lorne Pier (if it wasn't obvious from the name!), and offering sweeping views of the pier itself and the & ocean along with indoor and outdoor seating, the Lorne Pier Seafood Restaurant is a great place to stop for a bit to eat on the Great Ocean Road. While the decor may be a little dated, and it can get quite noisy in here when it is busy, the delicious fresh seafood and friendly staff more than make it up for it. Be sure to visit this Lorne Institution for a heady mix of ocean air and seafood.
We hope you enjoyed our guide to our Top Lorne Restaurants, Cafes and Bars and that you have found the perfect place to silence that rumble in your tummy! Let us know where you want to dine first in the comments below, or alternatively let us know if you have enjoyed any of these venues yourself, or know of a place that should be added to the list!
And if you know someone planning to stay in Lorne, or just needs a little push to organise a holiday on the Great Ocean Road, be sure to share this post (and others!) with them using the share boxes below. Sharing is caring and we very much appreciate everyone who helps spread the word about how great the Great Ocean Road – and the towns along it – actually are!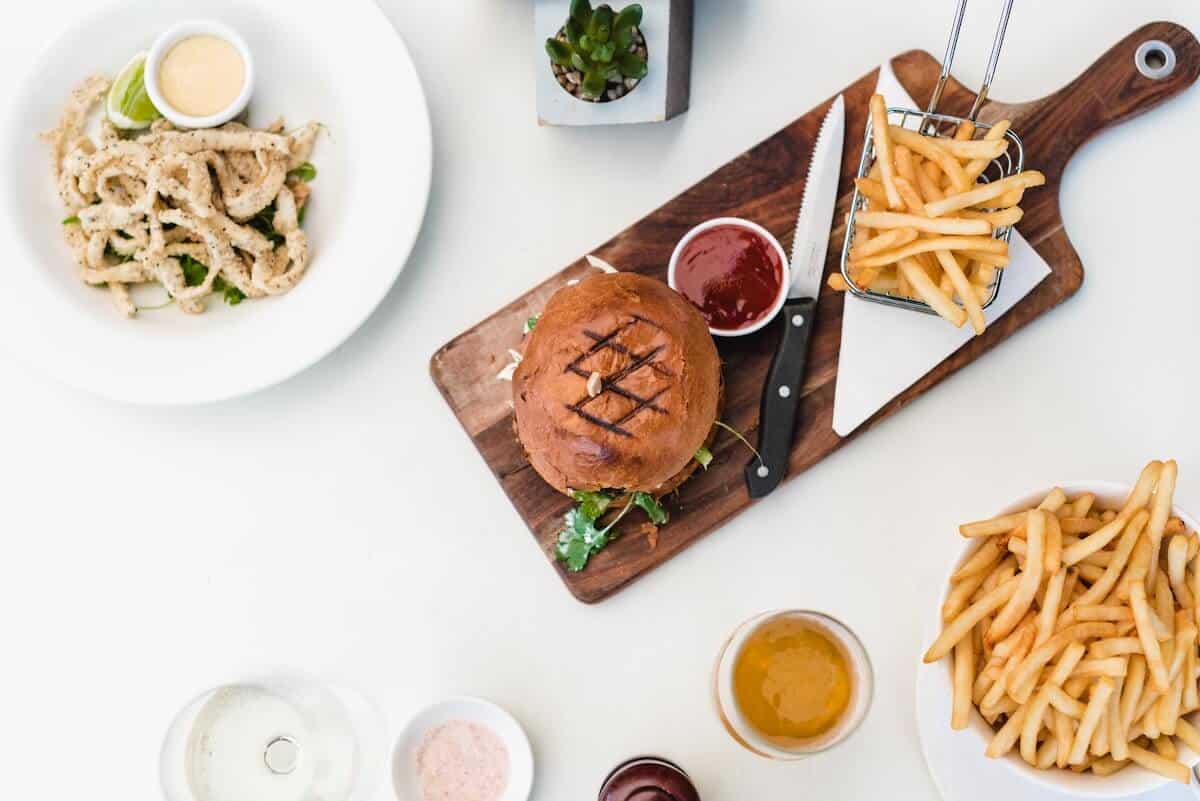 READY MORE GREAT OCEAN ROAD TRAVEL INSPIRATION? YOU MIGHT BE INTERESTED IN THESE TRAVEL TIPS, TRAVEL ARTICLES, DESTINATION GUIDES AND RELATED POSTS ABOUT OUR AMAZING COAST ROAD:
Hi There! Thanks for reading our travel guide to 12 Delicious Lorne Restaurants, Cafes & Bars. I just wanted to let you know that this post may contain affiliate links, which means if you purchase something after clicking a link, I may get a small commission – which is at absolutely no cost to you. If you enjoyed this article and are going to be searching for some of the things I mention anyway, I would love it if you could click through from the links above & thank you in advance! Read my full disclosure here.