From cafe culture to fine dining, microbreweries to wineries, not to mention some incredible pub grub and good old fashioned fish and chip takeaways, there is no shortage of incredible food and drink available on and around the Great Ocean Road. And we're here to help you find something to tickle your tastebuds, no matter where you are in the region!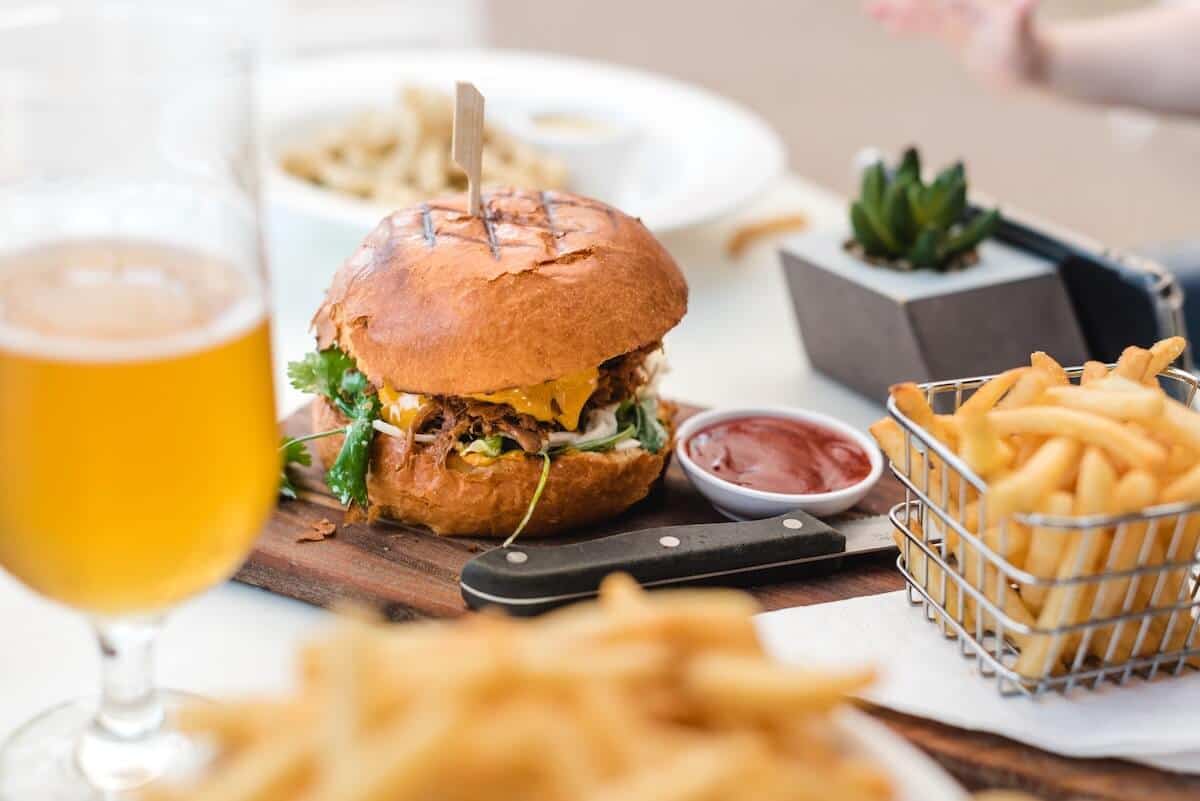 Disclaimer: Almost all posts on this site contain affiliate links. This means that if you click on any of the links in this post all about Incredible Food and Drink on the Great Ocean Road we may receive a small commission at absolutely no cost to you. Each post is carefully crafted to (hopefully!) answer all your questions and recommendations are made where we believe they will improve your trip and help with your planning. As such we thank you in advance should you decide to click, buy or book. Read our full Disclosure here.
Where to Find Delicious Food & Drink on the Great Ocean Road
Microbreweries & Distilleries on the Great Ocean Road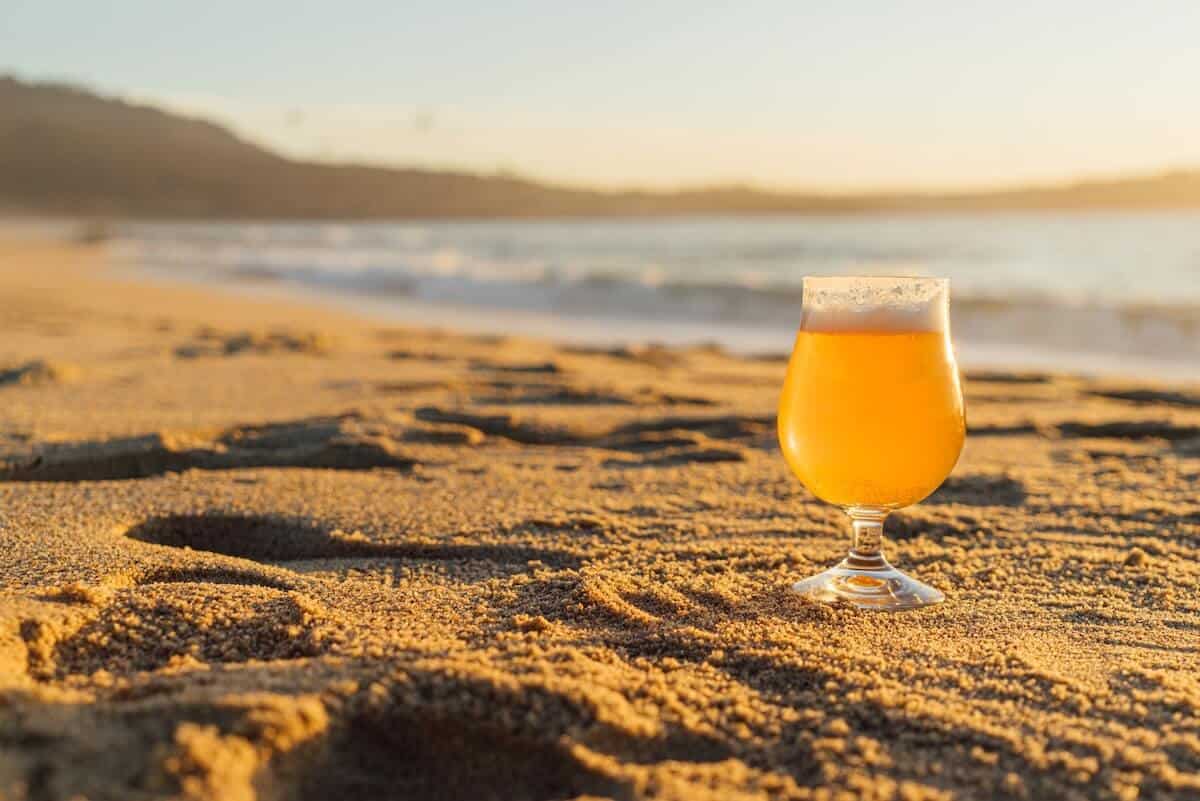 The craft beer scene has exploded in recent years – and the Great Ocean Road has not been left behind. With microbreweries cooking up some incredible product right around the region, it's a haven for anyone that likes a good brew; and with local products available up and down the coast, even if you're not near the brewery itself, you can be sure you can pick up your new favourite tipple – or find a new one(!) wherever you might be. Click through to our Complete Guide to Craft Beer, Wineries and Distilleries on the Great Ocean Road.
Delicious Lorne Restaurants, Cafes & Pubs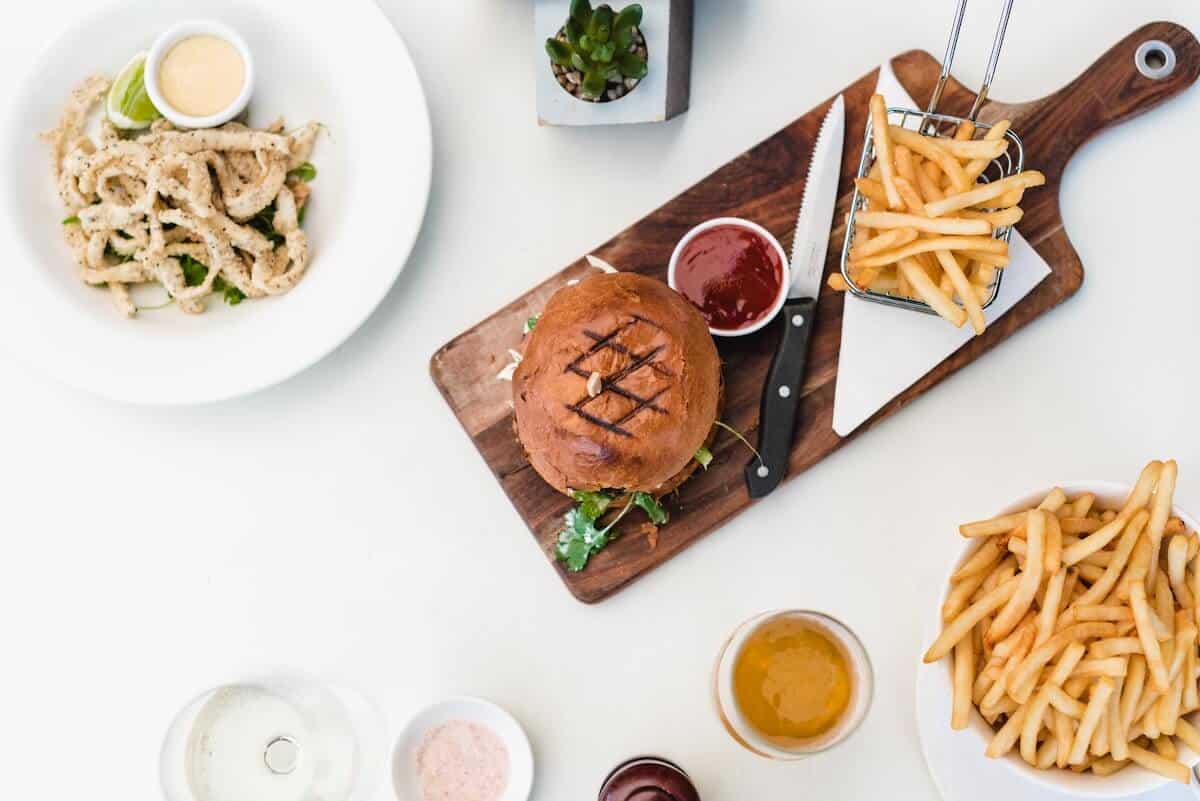 From the delectable heights of fine dining to the humble fish and chip takeaway, Lorne has it all. This bustling seaside town is a mecca for tourists and locals alike, particularly in the height of summer; and that makes for thousands of hungry bellies excited to eat. Take a peek at our guide to the Best Lorne Restaurants, Cafes & Bars and start planning your next feed.
Where to Eat in Apollo Bay – The Best Restaurants, Cafes & Bars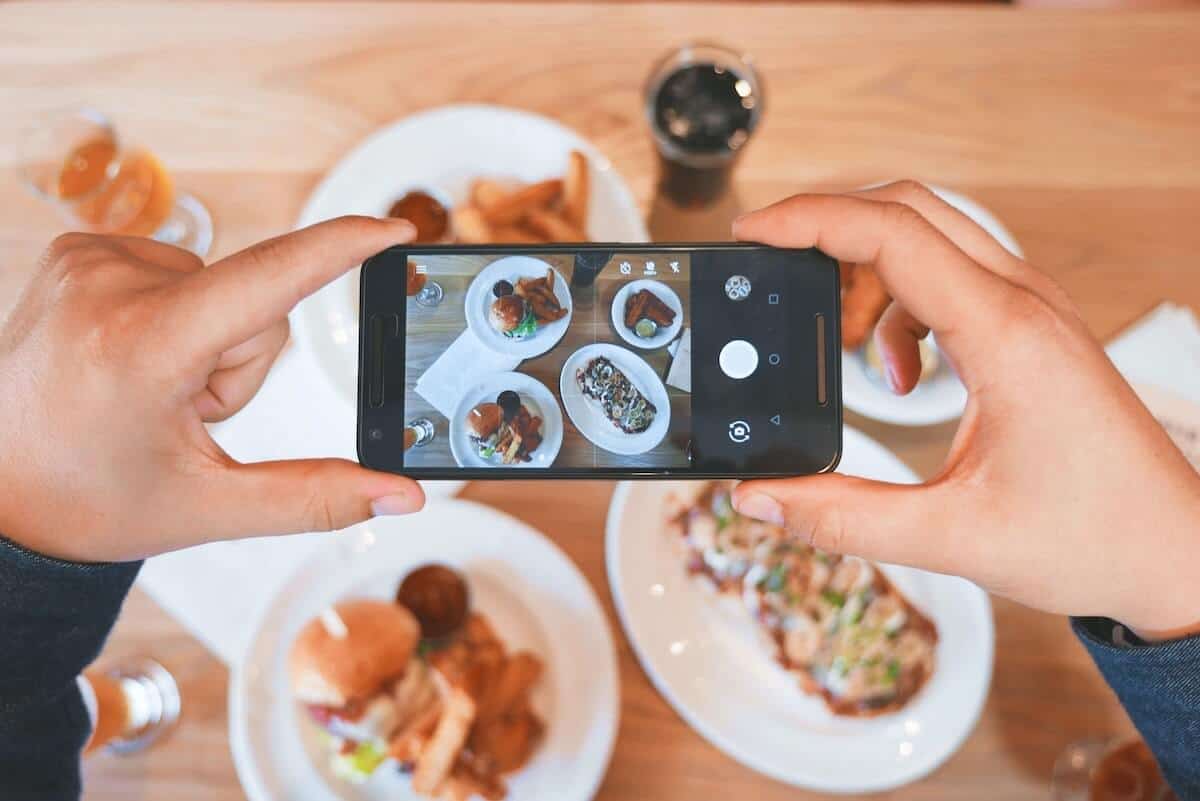 Tucked away between the Great Otway National Park and the Bass Strait lies the former fishing village of Apollo Bay. It's the gateway to some of the largest koala colonies in Victoria, as well as exhilarating forest adventures, and is prized for its fantastic seafood and local produce. Couple this with the fact that most eateries around town provide stunning views of tranquil stretches of beach, rolling green hills or rugged coastal cliffs, it's no wonder these are the best Apollo Bay restaurants, bars and cafes.
12 Tasty Torquay Restaurants, Cafes, Bars & Breweries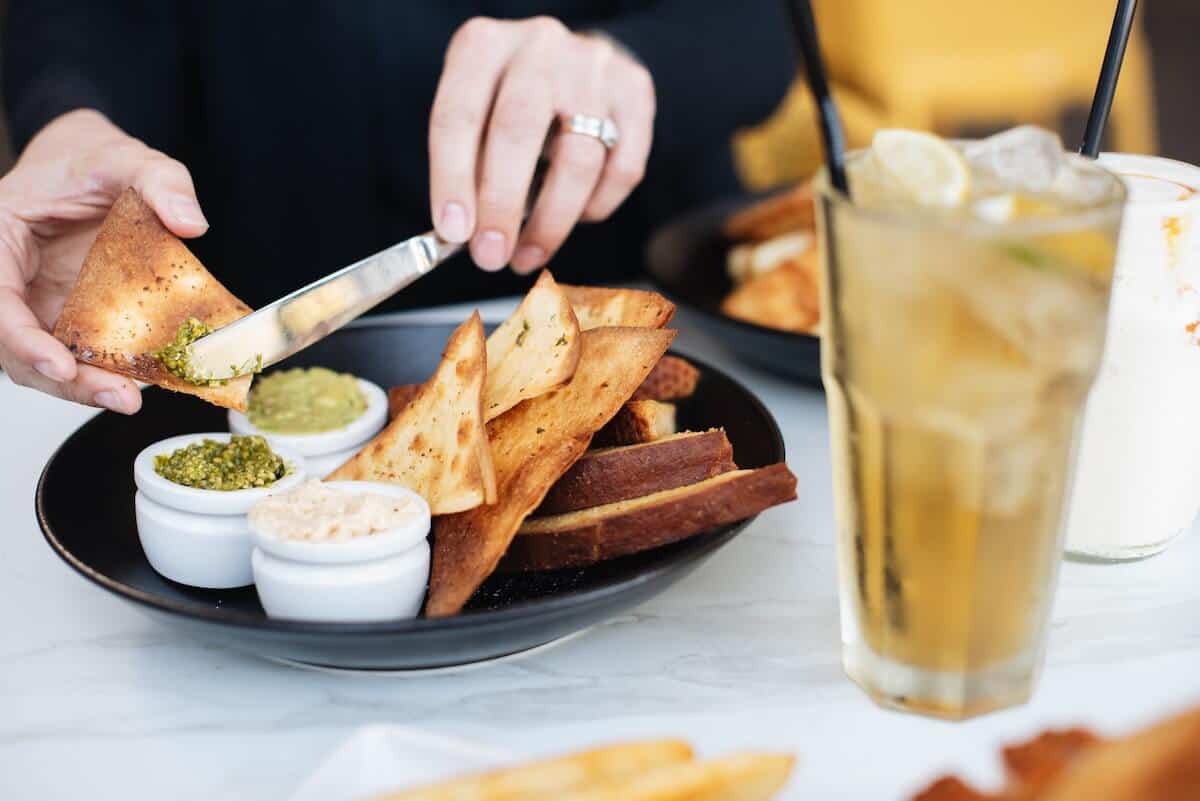 Right at the start of the Great Ocean Road is Australia's surf capital of Torquay.  A lively – yet equally laid back – community hub has been a favourite with Aussie holidaymakers for years and sees thousands of tourists pass through every day during the summer months as they embark on the Great Ocean Road road trips. But we think you should stay awhile – and eat! And to help you decide where to dine first, we've got the 12 Tastiest Torquay Restaurants to get your Tastebuds Tingling! (say that with a mouthful of food!)
10 Best Anglesea Restaurants, Bars & Cafes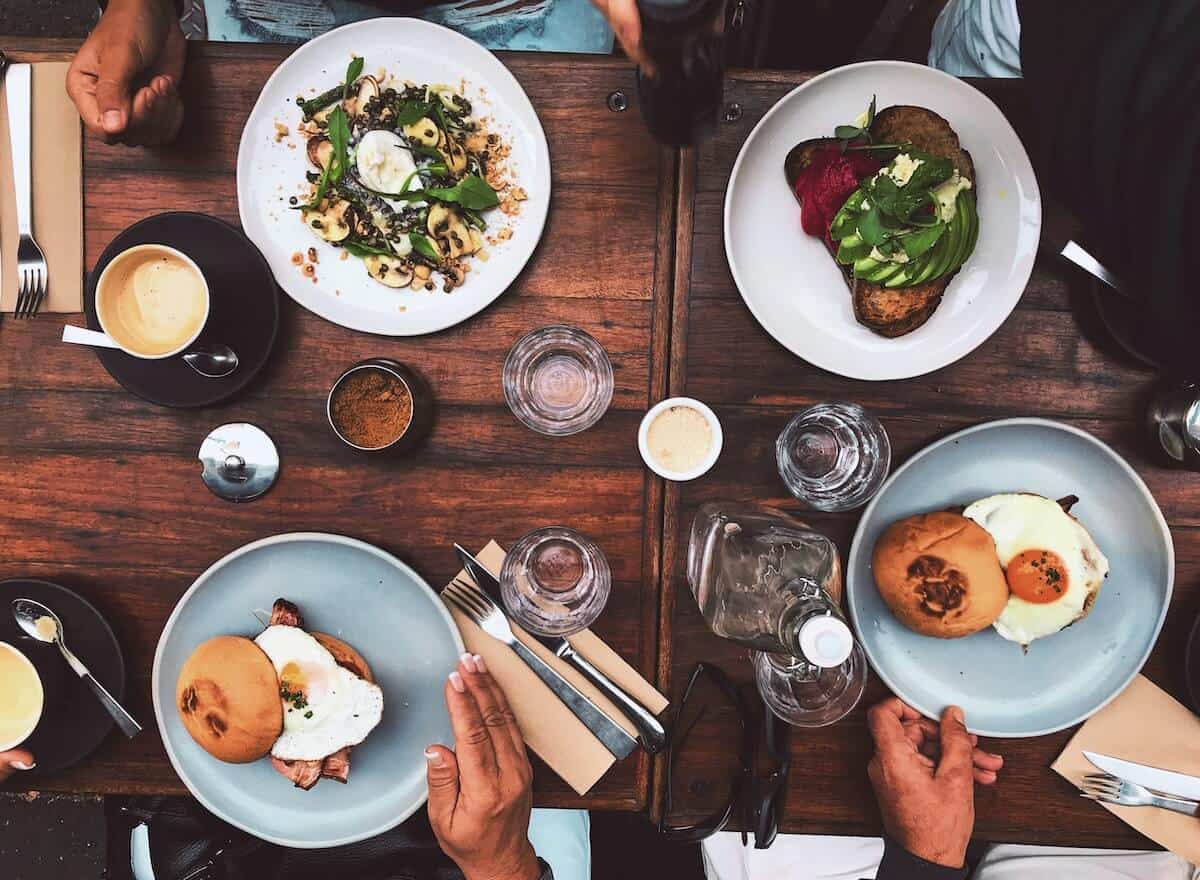 Anglesea, Victoria, offers a multitude of restaurants, cafes and bars that beat the drum for traditional Australian cuisine, and is fast becoming one of the cafe-culture hotspots on the Great Ocean Road. Enjoy the sights, explore the area and settle down to one of the many culinary delights Anglesea has to offer. Whether you relax in one the sun-kissed beer gardens, enjoy a candlelit dinner for two, or simply crave an afternoon coffee and cake, you'll find the perfect Anglesea Restaurant, Cafe or Bar to suit your needs.
Where to Eat in Port Campbell – The Best Restaurants, Cafes, Bars & Breweries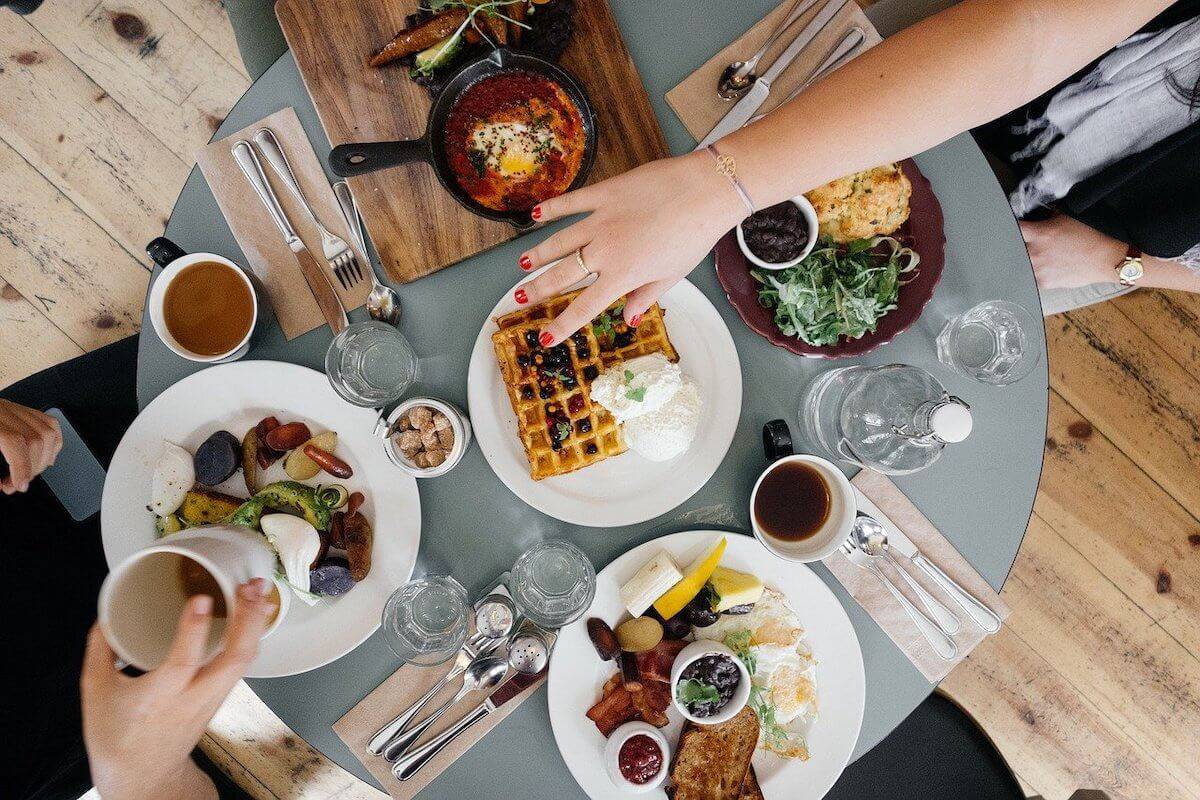 As well as being a base camp for venturing to the Great Ocean Road must-see sights, Port Campbell itself is a hub of culinary attractions. With a thriving cafe scene and ever-growing list of fine dining establishments, our list of the best Port Campbell Restaurants, Cafes, Breweries and Bars has something for even the most ardent and experienced foodie.
The 12 Apostles Gourmet Food Trail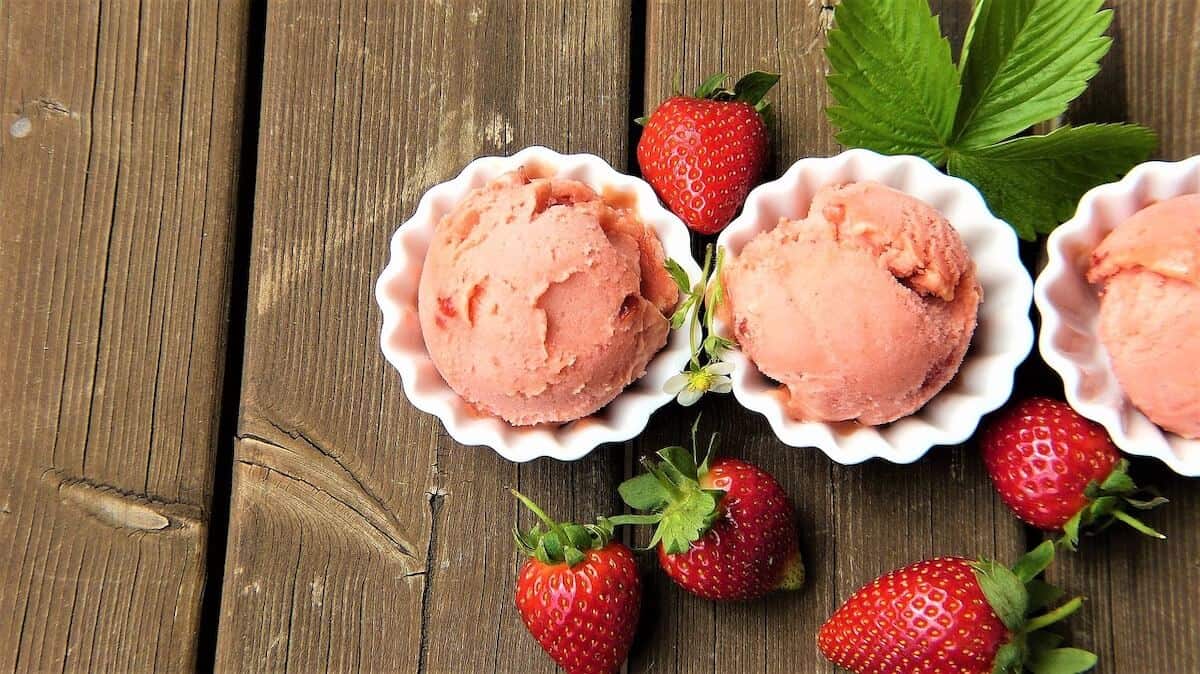 A collection of 12 gourmet producers of cheese, berries, chocolate, craft beer, spirits, fudge, olives, ice cream (and more!) make up the 12 Apostles Gourmet Food Trail. Head over to their website for more details and I'll be writing a full article once lockdown is lifted and I can get back down there.
AS WE'RE STILL BUILDING THIS PAGE UP WITH CONTENT, WHY NOT READ SOME OF OUR MOST POPULAR ARTICLES & TRAVEL GUIDES ABOUT OUR AMAZING COAST ROAD:
Hi There! Thanks for reading our Guide to Food & Drink on the Great Ocean Road. I just wanted to let you know that this post may contain affiliate links, which means if you purchase something after clicking a link, I may get a small commission – which is at absolutely no cost to you. If you enjoyed this article and are going to be searching for some of the things I mention anyway, I would love it if you could click through from the links above & thank you in advance! Read my full Disclosure here.