Tucked away between the Great Otway National Park and the Bass Strait lies the former fishing village of Apollo Bay. It's the gateway to some of the largest koala colonies in Victoria, as well as exhilarating forest adventures, and is prized for its fantastic seafood and local produce. Couple this with the fact that most eateries around town provide stunning views of tranquil stretches of beach, rolling green hills or rugged coastal cliffs, and we have ourselves a stunning location to enjoy some local dishes along the Great Ocean Road.
So, whether you're in town for a quick lunch, or staying for a few days, you're guaranteed to eat well if you stick to this list of the best Apollo Bay restaurants, bars and cafes.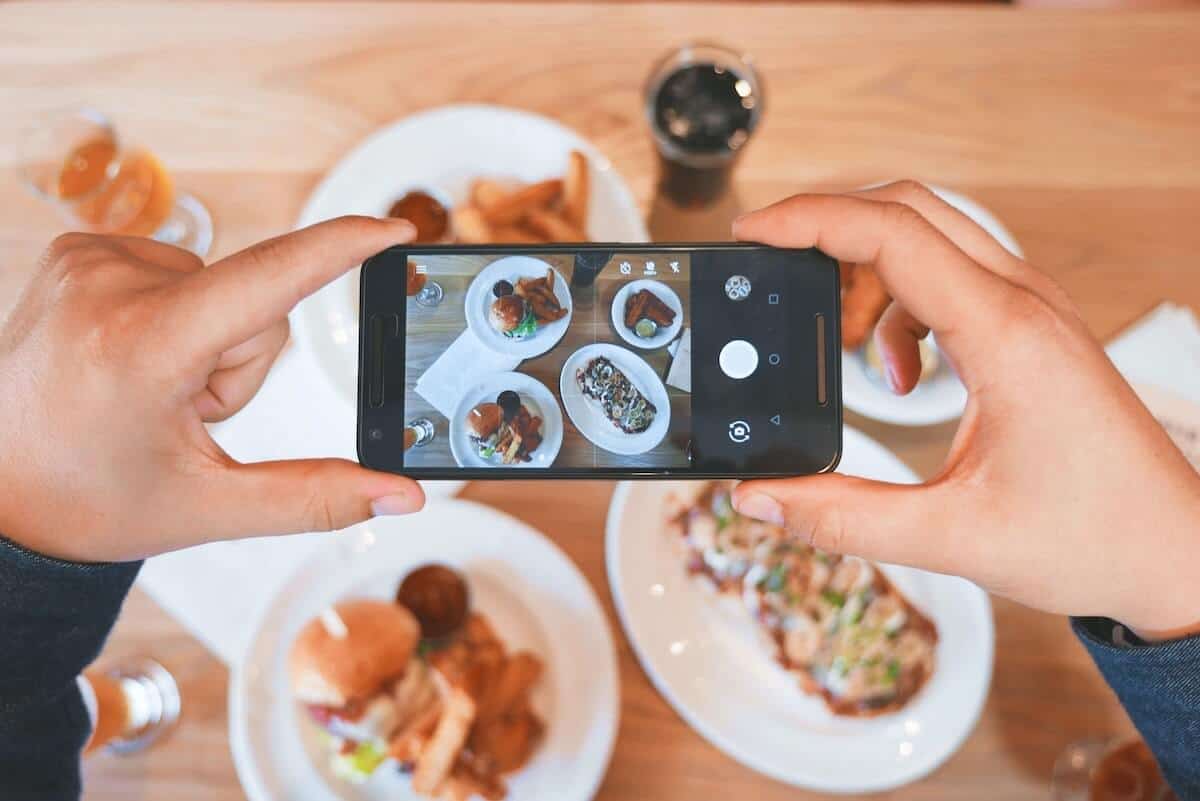 Disclaimer: Almost all posts on this site contain affiliate links. This means that if you click on any of the links in our Guide to the Best Apollo Bay Restaurants, Cafes & Bars (and make a booking) we may receive a small commission at absolutely no cost to you. Each post is carefully crafted to (hopefully!) answer all your questions and recommendations are made where we believe they will improve your trip and help with your planning. As such we thank you in advance should you decide to click, buy or book. Read our full Disclosure here.
The Best Apollo Bay Restaurants, Cafes & Bars
La Bimba
View this post on Instagram
Often dubbed as the best restaurant in Apollo Bay, if not in the whole of the Great Ocean Road, La Bimba is a must-visit if you're looking for somewhere special to enjoy the best of local produce. It's daily rotating menu features dishes like the fire-baked pumpkin or bone-roasted duck that are arranged so perfectly on the plate, that you won't want to tuck in. But when you do, you'll be met with flavours that will excite the palate like never before.
Despite its flashy location and high-class food, the restaurant is in no way pretentious. In fact, it's as casual as casual can be, with friendly staff and a drinks menu teeming with locally brewed beers and wine.
*NOTE* La Bimba recently closed after 24 years in operation. The new owners are expecting to relaunch the restaurant shortly.
  PLAN THE REST OF YOUR STAY IN APOLLO BAY
 with our
Apollo Bay Accommodation Guide
(with options for solo travellers, couples, families & groups) and
15+ Best Things to Do in Apollo Bay.
Chris's Beacon Point Restaurant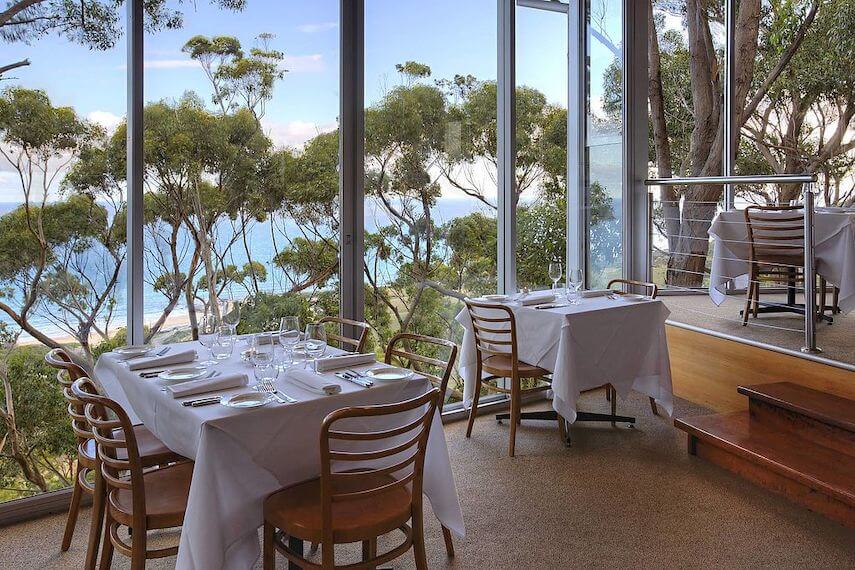 Situated a little out of town, at Beacon Point Cape Otway, this stunning restaurant wins the award for the best sunset vantage point in Apollo Bay. We'd highly recommend that you call ahead and see if it is possible to reserve a window table for prime sunset and koala viewing (as first dibs goes to guests of the attached villas).
Inspired by these dreamy ocean views, the Mediterranean menu at Chris's Beacon Point Restaurant makes the most out of local seafood, with paprika, lemon and dukkha featuring heavily in dishes. Opened in 1979, the restaurant has watched as Apollo Bay grew from a simple fishing village to the booming tourist destination we see today and is sure to put the cherry on top of your memorable road trip.
The Bay Leaf Cafe
View this post on Instagram
With a focus on locally sourced food and only the freshest ingredients, The Bay Leaf Café is not your average brunch spot. Aiming to make the best of what they have on their doorstep, the menu harbours the perfect balance between hearty modern Australian favourites, fresh produce complete with gluten free options and vegan options.
Even better, it serves freshly brewed coffee from 7am, gourmet beef burgers for lunch and dinner and even has an alcohol license if you need a cheeky afternoon tipple.
Apollo Bay Hotel
View this post on Instagram
Adorned in nautical colours and memorabilia, it couldn't be more obvious that you're just moments away from the sea when you wine or dine at Apollo Bay Hotel. With views over the Apollo Bay foreshore, it's the perfect place to taste one of the stocked local wines, as you unwind from your busy adventures in the Great Otway National Park. While you're there, why not grab something to eat from their pub-bistro inspired menu? The salt and pepper calamari or homemade burgers are always a winner.
Apollo Bay Fisherman's Co-op
View this post on Instagram
Fish, chips and the sea go perfectly together, don't you think? Sitting right on the pier, within reaching distance of the salty sea and its natural bounty is the Apollo Bay Fisherman's Coop, said to be the best place for fish and chips in town and homes to some of the towns best cheap eats. Of course, you can grab your classic flake, cod or scallops here, that have been fished from the Bass Strait that very morning.
However, if you're looking for something really special, we'd recommend the Southern Rock Lobster, or crayfish, something that this stretch of coastline is world-famous for. Prices fluctuate depending on the season and the quality of the catch but expect to pay a little more than at your average chippy at this seafood restaurant.
Great Ocean Road Brew House
View this post on Instagram
If you consider yourself somewhat of a beer connoisseur, then get yourself down to The Great Ocean Road Brewhouse right on the Great Ocean Rd Apollo Bay. The 100-large selection of craft beers features locally brewed favourites alongside brightly coloured craft beer cans that we can bet you haven't seen before. Lots of the beers on tap are produced by the brewery's sister company, Prickly Moses, and compliment the breweries classic chicken parma perfectly. Even if you don't have time to sit down and enjoy the view, head to the bar where they can set you up with a paddle of local beers and ciders to try!
Sandy Feet Cafe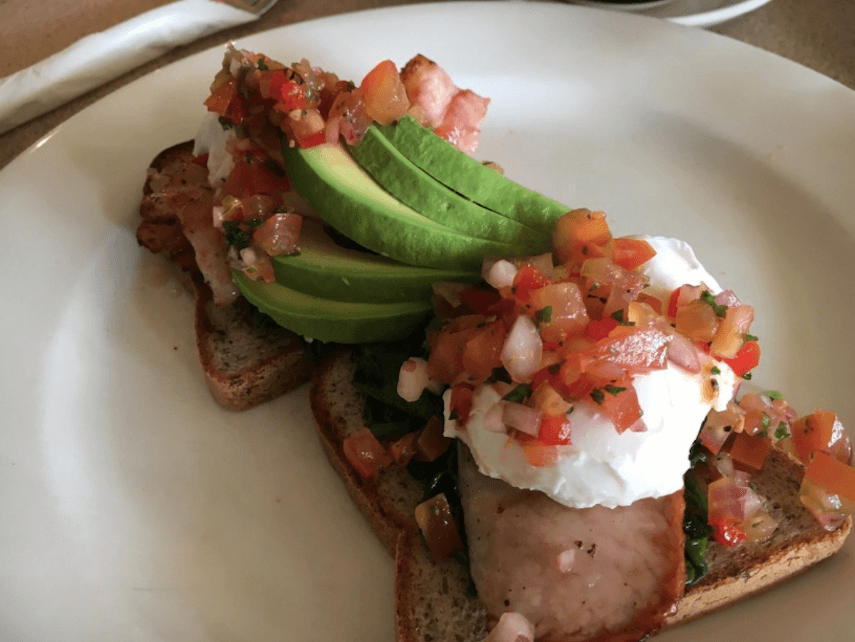 Situated along the main high street of Apollo Bay, Sandy Feet Café is often overlooked by many. If you do manage to find it out though, you'll be met by a myriad of healthy treats inside ranging from hearty vegan breakfasts to saltbush infused kangaroo fillet. Once you've finished your meal, treat yourself to a tasty cake, or browse through the selection of health supplements and snacks that you can take home with you. It's one of the healthiest – and tastiest – cafés in Apollo Bay!
Apollo Bay Bakery
View this post on Instagram
Apollo Bay Bakery is famously the home of the scallop pie, which they bake fresh on site each and every morning. If scallops aren't your thing though, there's a daily section of handshape pies (which come gluten-free as well!), artisan loaves, healthy salads and sausage rolls… the list really does go on. The interior of the bakery is nothing to shout about, but you'll probably want to get a takeaway picnic to enjoy mid-hike in the national park or while catching some rays on the beach.
Chopstix Asian Noodle Bar
View this post on Instagram
This Asian noodle bar was such a hit in Lorne that the guys behind it couldn't wait to open up their second branch in Apollo Bay, and what a success it has been. In true street-food style dining, the Chopstix restaurant is made up of a number of communal bench spaces, with orders being taken at the counter. As the name suggests, the menu is made up of mainly noodle dishes with a pan-Asian twist, all while celebrating the local seafood.
Apollo Bay Distillery
View this post on Instagram
In an ode to the old fishing town of Apollo Bay, its history and its culture, and located in one of the oldest buildings in town, this distillery-cum-bar, nods to the old folklores of the town in each and every one of its home-brewed gins. These handcrafted gins have been created with only local botanicals, which you can find out more about in one of the gin tastings or even an afternoon gin masterclass. To soak up some of those hearty spirits, the Apollo Bay Distillery offers up a menu of Italian-style wood-fired pizzas to enjoy too.
Masala Bay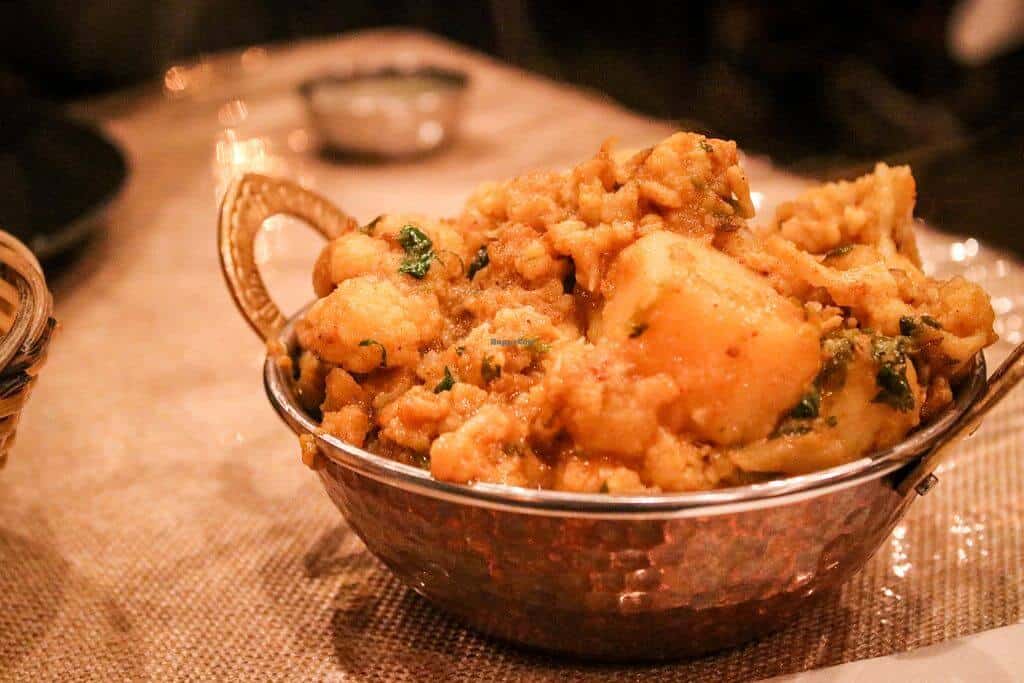 With such a huge selection of colourful curries on offer, it's not hard to have a great meal at Masala Bay. Guests can choose from old-favourites like a chicken tikka masala or try something a little different from the Indo-Chinese food menu. If you're dining as a group, we'd highly recommend ordering a selection of dishes from the menu to share as you'll get to taste more of what's on offer here! And, if you're overwhelmed, don't hesitate to ask one of the friendly waiting staff for their favourite recommendations too.
We hope you enjoyed our food guide to our Top Apollo Bay Restaurants, Cafes, Bars & Distilleries on the Great Ocean Road Victoria – and that you have found the perfect place to silence that rumble in your tummy! Let us know where you want to dine first in the comments below, or alternatively let us know if you have enjoyed any of these venues yourself, or know of a place that should be added to the list!
And if you know someone planning to stay in Apollo Bay, or just needs a little push to organise a holiday on the Great Ocean Road, be sure to share this post (and others!) with them using the share boxes below. Sharing is caring and we very much appreciate everyone who helps spread the word about how great the Great Ocean Road – and the towns along it – actually are!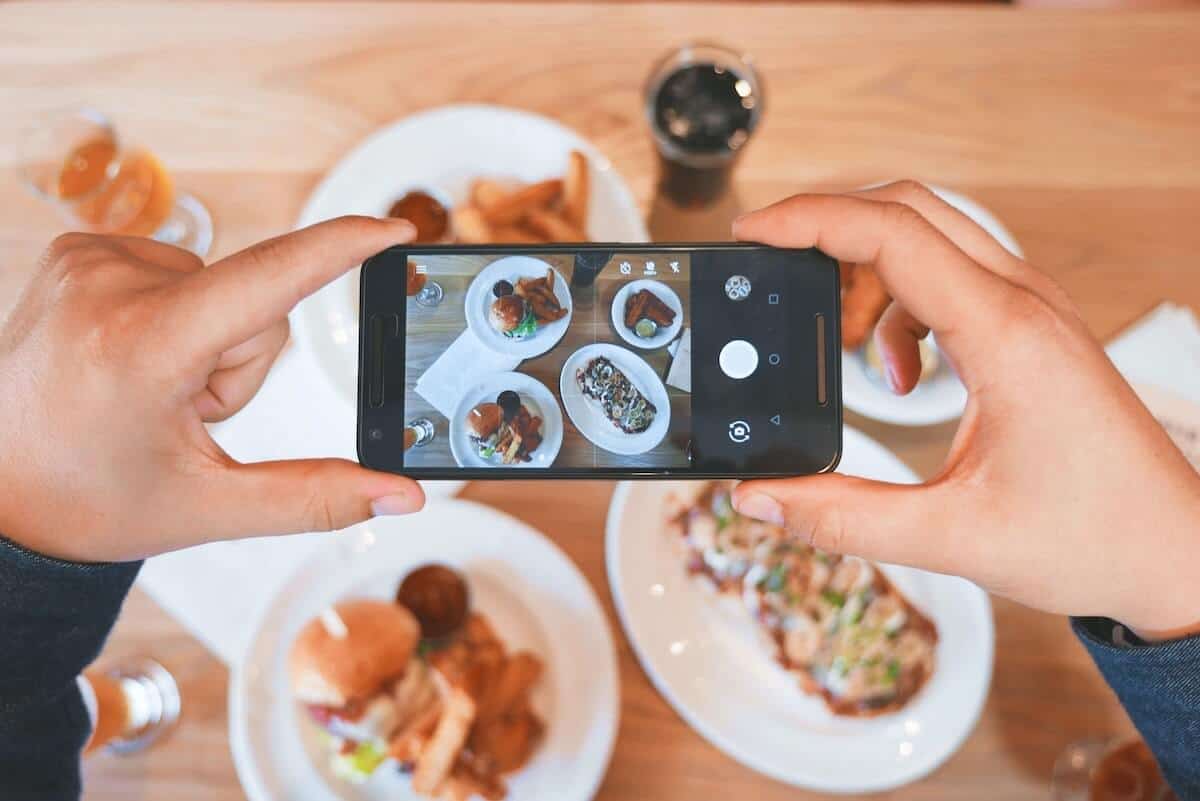 READY MORE GREAT OCEAN ROAD TRAVEL INSPIRATION? YOU MIGHT BE INTERESTED IN THESE TRAVEL TIPS, TRAVEL ARTICLES, DESTINATION GUIDES AND RELATED POSTS ABOUT OUR AMAZING COAST ROAD:
Hi There! Thanks for reading our travel guide to the 12 Best Apollo Bay Restaurants, Cafes & Bars. I just wanted to let you know that this post may contain affiliate links, which means if you purchase something after clicking a link, I may get a small commission – which is at absolutely no cost to you. If you enjoyed this article and are going to be searching for some of the things I mention anyway, I would love it if you could click through from the links above & thank you in advance! Read my full disclosure here.