A few miles south-west of Melbourne lies the quaint seaside town of Torquay. Known nationally and internationally as Australia's surfing heartland, Torquay offers some of the best surfing beaches in all of the country – most famously Bells Beach. As the gateway to the Great Ocean Road, Torquay finds itself at the eastern end of this 243-kilometre stretch of road trip Mecca and is often the first port of call for those leaving Melbourne.
So, once you've satisfied your appetite for catching waves on the Bells Beach or Jan Juc, head into the town and see what Torquay has to offer other than its coastal sporting prowess. From top-rated Torquay restaurants and atmospheric bars to charming cafes and small bite eateries, this city has a culinary repertoire to match its water sports fame.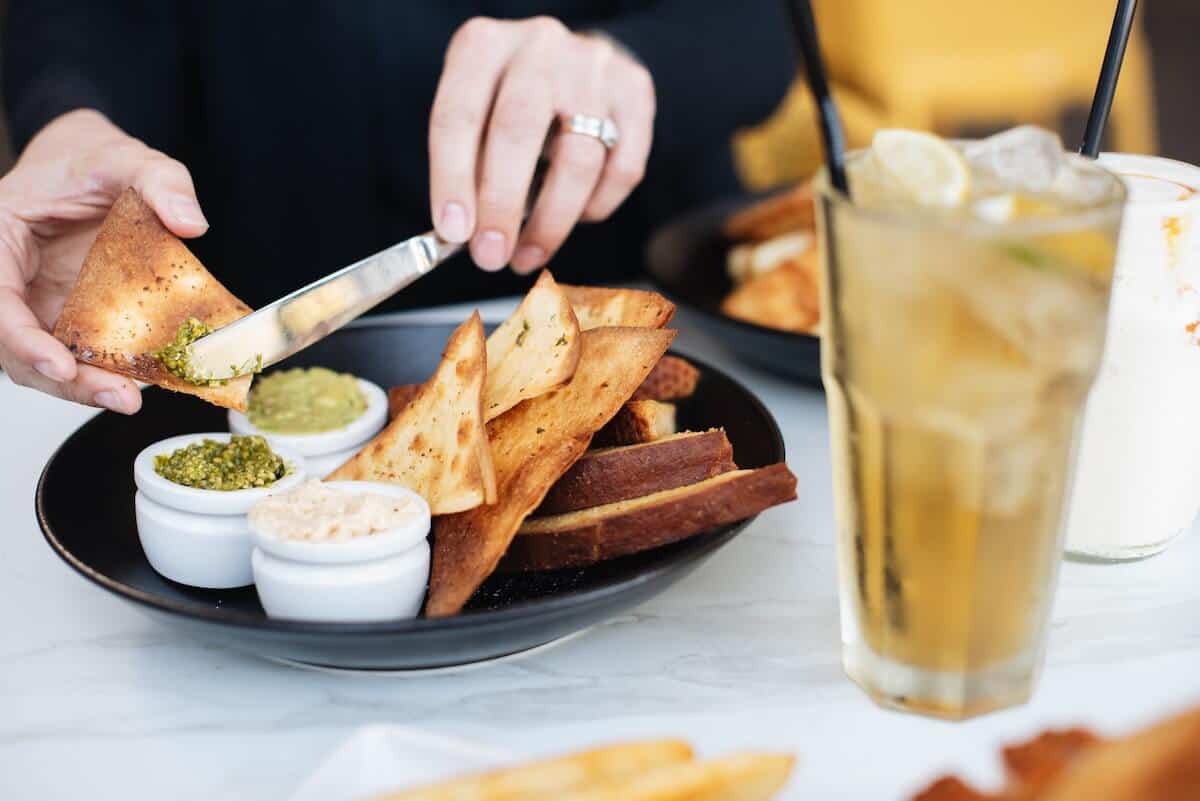 Disclaimer: Almost all posts on this site contain affiliate links. This means that if you click on any of the links in our Guide to the Best Torquay Restaurants, Cafes & Bars (and make a booking) we may receive a small commission at absolutely no cost to you. Each post is carefully crafted to (hopefully!) answer all your questions and recommendations are made where we believe they will improve your trip and help with your planning. As such we thank you in advance should you decide to click, buy or book. Read our full Disclosure here.
The Best Torquay Restaurants, Cafe & Bars
Real Thai Cafe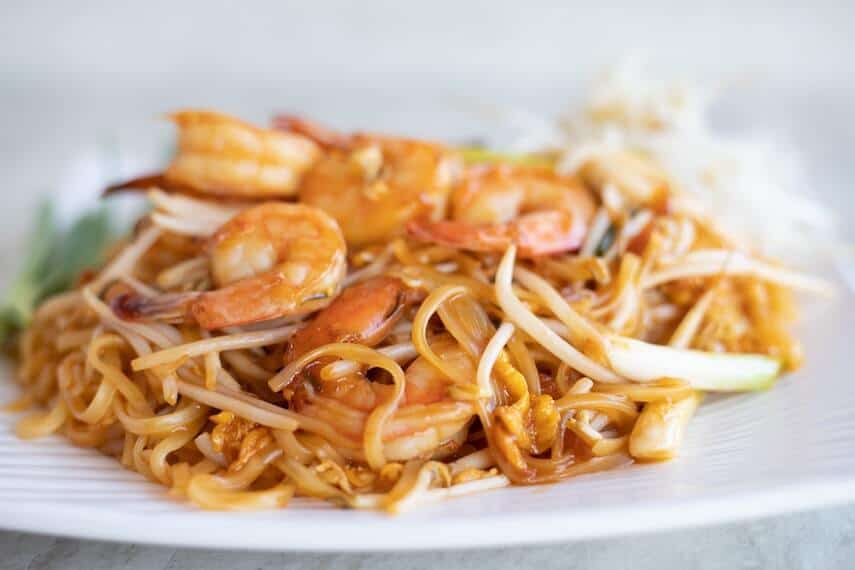 Visitors to the town of Torquay with an appetite for cuisine that make the most of the exotic flavours of the far east should look no further than the Real Thai Cafe. Priding themselves on using only the freshest market-bought ingredients, Real Thai Restaurant offers diners the taste of Thailand right here in Australia. Prepared and cooked by authentic Thai chefs, Real Thai Cafe's menu is a map of Thailand's vast culinary diversity – one that offers dishes for meat-eaters, vegan options, and gluten free options so there is something for everyone.
Blackman's Brewery
View this post on Instagram
Blackman's Brewery is arguably one of the most popular bars to drink at in all of Torquay and its reputation is deserved. This microbrewery also holds the unofficial title of as one of the top brewpubs in all of Victoria, bringing in beer-lovers from across the state. Customers can taste all eight Blackman's Beers, all of which are brewed onsite.
Choose your favourite tipple or order a tasting paddle to sample a little of all the beers on offer. Once you have your beer in hand, kick back and sun yourself in the beer garden. For those cooler days, Blackman's Brewery is home to a roaring open fire – only adding to the quintessential brewpub feel.
Fisho's Torquay
View this post on Instagram
You'd be hard-pressed to find a more satisfying combination than fish, chips and the seaside. With this in mind, Fisho's Torquay is the ideal place to indulge yourself in this seaside staple. Located along the Torquay Foreshore, Fisho's Torquay offers its diners an awe-inspiring view of the deep blue waves lapping along Front Beach.
Complementing the view is a range of fresh, locally sourced, sustainable seafood on offer, with a choice of local beers, ciders and wines to accompany your meal. Taking the humble fish and chips meal, Fisho's Torquay adds a sense of refinement and elegance unseen in other fish and chip restaurants, and at a reasonable price.
The Pond Cafe
View this post on Instagram
Competing with Melbourne's fearsome cafe culture reputation may be a difficult task in the town of Torquay Victoria, but the Pond Cafe has no problem in doing so. Ideally situated along the Esplanade Torquay, not far from Fishermans Beach the Pond Cafe's promise of oceanic views while enjoying your morning coffee is enough to draw you in.
Alongside the views and freshly brewed coffee, it is Pond Cafe's modern Australian breakfast menu that keeps people coming back for more. Try the delicate ten-grain sourdough toast, poached egg or the smoked salmon tartine. For those looking for something a little more filling the 'Full Pond' is the one for you; bacon, cheese kransky, avocado, roasted mushroom, tomato kasundi, Meridith goats cheese and much more!
Roku Den
View this post on Instagram
Roku Den blends seamlessly the traditional cuisine of Japan with the surfing culture and beach life that Torquay is internationally known. Offering high-quality Japanese food, with fish sourced from the Australian oceans, Roku Den is perfect for both newbies and veterans of Japanese food alike.
Roku Den doubles as both a restaurant and sushi bar, giving customers the full range of Japanese deliciousness. Try dishes such as the seared kingfish for a truly regal sushi experience, or chicken teriyaki rice bowl for those who are not fans of that famous delicacy.
Growlers
View this post on Instagram
Situated only a stone's throw away from the shoreline, Growlers has one of the most enviable locations in all of bar-culture. Step inside from the sun-soaked beer garden and you will be instantly greeted by a beautiful red gum bar and a treasure trove of surfing photographs and memorabilia. Growlers offer customers a range of experiences, all depending on the time of day or night you visit.
Step in for relaxing breakfast or lunch during the day and choose from an extensive menu that is forever rotating in choice and variation. Heading into the evening, the Growlers dinner menu, again, is one of Torquay's 'cheap eats' that rivals many top restaurants. Grab your favourite tipple and soak up Growler's famous atmosphere, staying open late into the night.
Squires Loft
View this post on Instagram
Squires Loft tops many lists when it comes to the best places to eat in Torquay, and it is easy to see why. Although a franchise of restaurants, Torquay's Squires Loft has crafted a unique place and has carved somewhat of a niche for those looking for a top-quality steakhouse and Australian grill. With a vast yet concise menu, Squires Loft will have the dish to satisfy the tastes of the most ardent steakhouse connoisseur.
From starters such as tiger prawn kebabs and racks of spareribs to the choice of any steak cut for your main course. All steaks are char-grilled with a unique Squires Loft baste, which, combined with the restaurant's inviting decor, creates a dining experience you won't forget in a hurry.
Frontbeach Taphouse & Restaurant
View this post on Instagram
Gaze out from the elegantly designed Frontbeach Taphouse and you will be greeted with the picturesque sight of Torquay's famous Norfolk Pines. Surrounded by such a blend of modern design and nature can do nothing but relax you as you gaze onto Torquay Beach itself. Finding the balance between bar and restaurant can often be difficult, but at Frontbeach Taphouse & Restaurant, the balance and combination are seamless.
The tap house offers a modern and relaxing atmosphere, complete with knowledgeable mixologists and beer connoisseurs, all ready to advise and serve you your new favourite cocktail or craft beer. The restaurant is made up of perfectly placed tables, allowing each customer to enjoy the idyllic coastal views. With a menu including gluten free options and vegetarian and vegan options, Frontbeach Taphouse & Australian Restaurant has something for all.
  PLAN THE REST OF YOUR STAY IN TORQUAY with our Torquay Accommodation Guide (with options for solo travellers, couples, families & groups) and 15+ Best Things to Do in Torquay.
Pearl Torquay
View this post on Instagram
One of the Surf Coasts premier Italian restaurants, Pearl Torquay pride themselves on 'Great Pasta, Great Wines & Great Times' – and we certainly agree! If you're looking for some of the best pasta and pizza in Torquay then you are in the right place. A relatively new kid on the block, be sure to book if you want to enjoy the gorgeous decor and decadent desserts. You won't be disappointed.
Jashn Food of India
View this post on Instagram
Searching for that tantalising taste that only the Indian sub-continent can offer? Look no further than Torquay's very own Jashn Food of India. This India restaurant in Torquay strives to offer a contemporary dining experience without losing that authenticity of Indian flavours and style.
Choose from classic curries such as rogan josh and chicken tikka masala to elaborate Indian desserts such as gulab jamun and mango ice cream. Located a short distance from Front Beach, Jashn Food of India is an ideal place to visit after a few drinks along the front… when an appetite only the food of India can satisfy.
Ole
View this post on Instagram
With Australia being at the forefront of worldwide cuisine, it is no surprise you can find nearly every style represented here. Yet when it comes to Mexican food, there can be no one other than Ole. Ole's offer only the best contemporary and traditional Mexican cooking, all within the stylised and relaxed atmosphere of its Zeally Bay Road premises. Enjoy Mexican classics such as Tacos and enchiladas, or try Ole's special sharer dishes like Pescado Asada – a whole local fish roasted in garlic butter, lemon and fried onions. All this delectable food can be washed down with Ole margaritas and tequila, what else?!
Torquay Larder
View this post on Instagram
Torquay Larder is a cafe like nowhere else. Even the name conjures up images of the quaint village shop or bakery, and this is exactly what you get. Stepping over the threshold of this cafe in Torquay you are instantly taken in with its sleek yet rustic feel, with oak wooden tables and a community feel. Torquay Lader is the perfect place to stop off and refuel as you travel down the Great Ocean Road, or to grab a bite to eat as you make your way to the beach – Torquay Foreshore only a short walk away.
We hope you enjoyed our food guide to our Top Torquay Restaurants, Cafes, Bars & Distilleries on the Great Ocean Road Victoria – and that you have found the perfect place to silence that rumble in your tummy! Let us know where you want to dine first in the comments below, or alternatively let us know if you have enjoyed any of these venues yourself, or know of a place that should be added to the list!
And if you know someone planning to stay in Torquay, or just needs a little push to organise a holiday on the Great Ocean Rd, be sure to share this post (and others!) with them using the share boxes below. Sharing is caring and we very much appreciate everyone who helps spread the word about how great the Great Ocean Road – and the towns along it – actually are!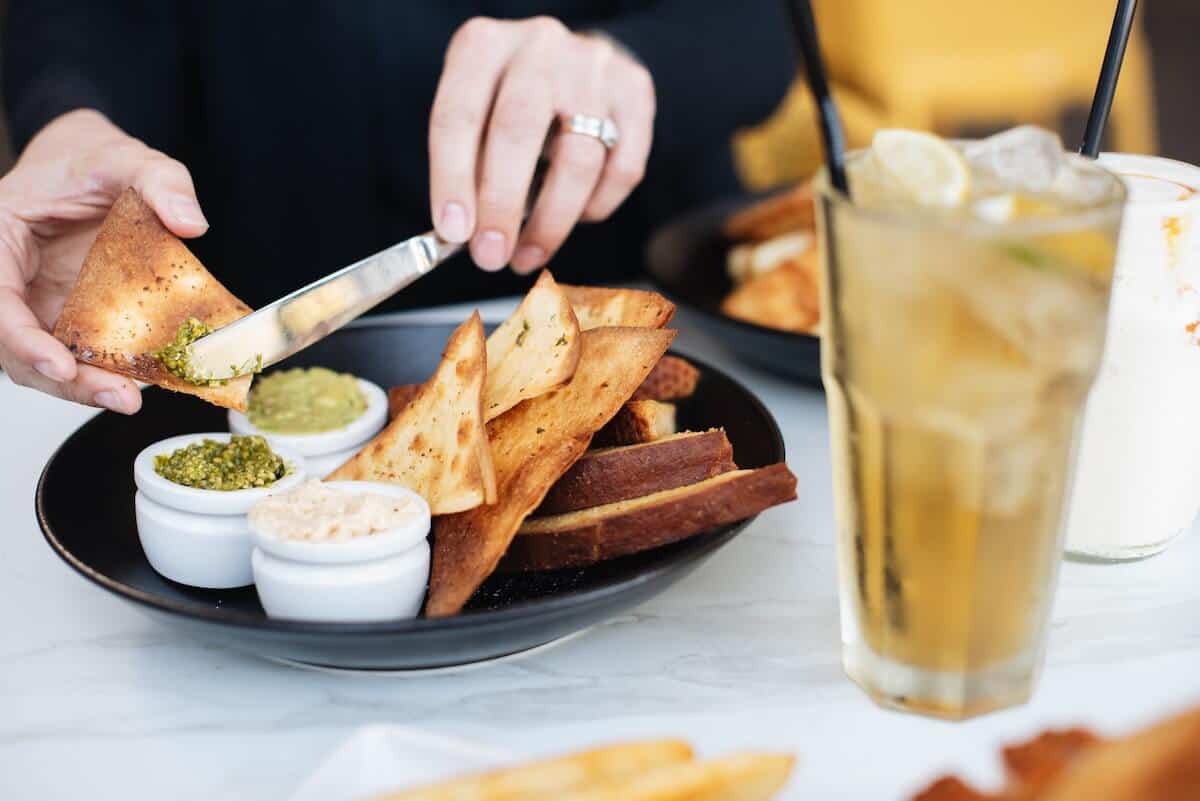 READY MORE GREAT OCEAN ROAD TRAVEL INSPIRATION? YOU MIGHT BE INTERESTED IN THESE TRAVEL TIPS, TRAVEL ARTICLES, DESTINATION GUIDES AND RELATED POSTS ABOUT OUR AMAZING COAST ROAD:
Hi There! Thanks for reading our travel guide to the 12 Best Torquay Restaurants, Cafes & Bars. I just wanted to let you know that this post may contain affiliate links, which means if you purchase something after clicking a link, I may get a small commission – which is at absolutely no cost to you. If you enjoyed this article and are going to be searching for some of the things I mention anyway, I would love it if you could click through from the links above & thank you in advance! Read my full disclosure here.