Anglesea, Victoria, paints a seascape picture of idyllic coastal life. Situated along Australia's famous Great Ocean Road, Anglesea attracts numerous visitors, outnumbering its handful of permanent residents. These national and international visitors come not only for the picturesque views of Victoria's coastline but for the multitude of restaurants, cafes and bars that beat the drum for traditional Australian cuisine, and fast-emerging cafe culture.
So, after a long day taking in the sights of this quaint seaboard town, settle down to one of the many culinary delights Anglesea has to offer. Whether you relax in one the sun-kissed beer gardens, enjoy a candlelit dinner for two, or simply crave an afternoon coffee and cake, there is something for all.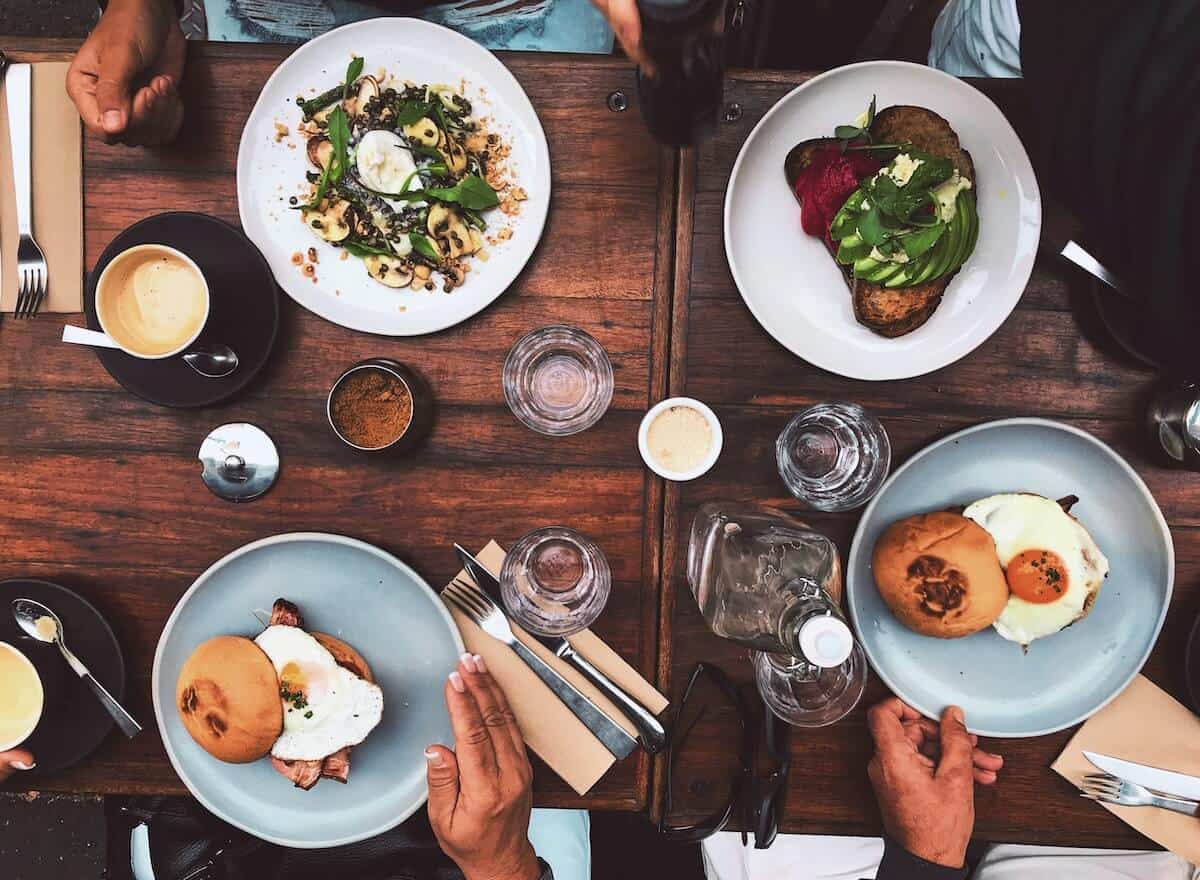 Disclaimer: Almost all posts on this site contain affiliate links. This means that if you click on any of the links in our Guide to the Best Anglesea Restaurants, Cafes & Bars (and make a booking) we may receive a small commission at absolutely no cost to you. Each post is carefully crafted to (hopefully!) answer all your questions and recommendations are made where we believe they will improve your trip and help with your planning. As such we thank you in advance should you decide to click, buy or book. Read our full Disclosure here.
The Best Anglesea Restaurants, Cafes and Bars
Captain Moonlite
View this post on Instagram
Often seen as one of Anglesea's top restaurants, within a stone's – throw of Anglesea beach, a meal at Captain Moonlite's is not to be missed by any serious restaurant connoisseur. Housed inside the Anglesea Surf Life Saving Club, Captain Moonlite's location is the envy of all the town. With fantastic clifftop views of Anglesea's bay, customers can feast their eyes and well as their pallet. Captain Moonlite specialises in exceptional seafood dishes, using only the freshest and locally sourced ingredients. Using these homegrown and home-caught Australian ingredients, Captain Moonlite crafts a menu with the style and sensibility of a European coastal restaurant.
Bumblebeez Cafe
View this post on Instagram
Whether you are looking for that coffee fix to get you to your next Great Ocean Road destination, or simply wish to sample the best in Anglesea's cafe scene, Bumblebeez Cafe is the place to be. Nestled just to the east of the Anglesea River, Bumblebeez Cafe paints the perfect picture of the refined cafe style with the openness and friendliness of a family run business. From serving cafe breakfast staples such as bacon and egg toasties to an extensive lunchtime menu full of vegetarian and vegan options – Bumblebeez Cafe has it all. With a stylish interior, competitive menu and a welcoming atmosphere, Bumblebeez is not to be missed.
Rose Chinese Restaurant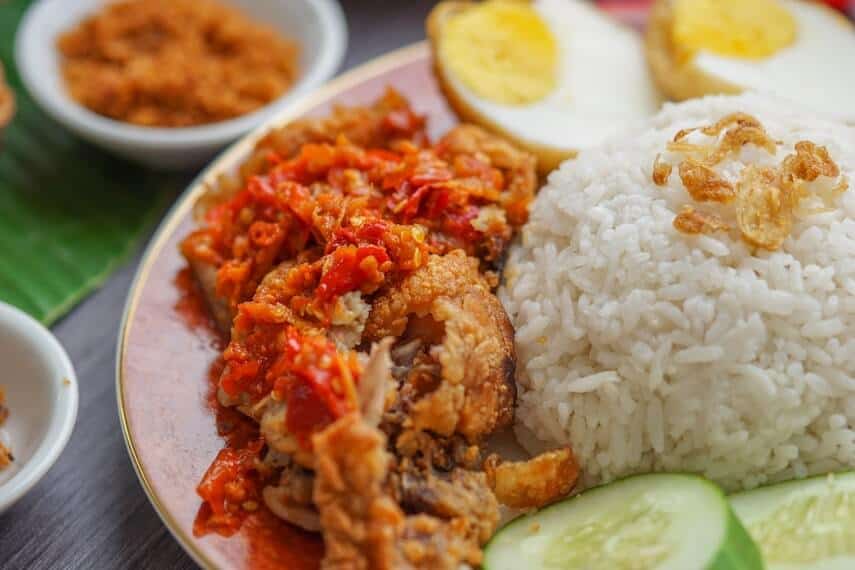 Those craving something other than your staple European or Modern Australian dishes should head to the Rose Chinese Restaurant in the very heart of Anglesea town centre. Here, customers can delight in the vibrancy of all things Chinese, Cantonese and Far East cuisine can offer. The restaurant is run by Rose, a professional chef who moved from Asia to Australia many decades ago and whose mother's traditional dishes adorn the restaurant menu today.
This perfect balance of traditional home Chinese cooking mixed with the slick and stylish interior of Rose Chinese Restaurant makes it a wonderful restaurant on the Great Ocean Rd Anglesea and the place enjoy Asian food while you're there. Whether you are sitting in on one of the oak wooden tables or taking advantage of their takeaway service, either way, you will not be disappointed.
  PLAN THE REST OF YOUR ANGLESEA HOLIDAY
 with our
Anglesea Vic Accommodation Guide
(with hotels near Anglesea for solo travellers, couples, families & groups) and
15+ Best Things to Do in Anglesea.
Laneway 73
View this post on Instagram
Another location fighting for the title of the best cafe in Anglesea is Laneway 73, and it is a worthy contender. Exporting Melbourne's internationally famous cafe-culture style outfit down the Great Ocean Road, Laneway 73 creates the perfect sensory experience from the moment you enter through its doors. Laneway 73's interior is the perfect example of the slick and modern decor of a 21st-century designed cafe. Married with this modern take on a cafe is Laneway 73's traditional selection of hearty cakes, pastries and desserts, all washed down with a long list of delicious coffees.
Great Ocean Road Chocolaterie & Ice Creamery
View this post on Instagram
A step away from your traditional restaurant, cafe and bar is the Great Ocean Road Chocolaterie & Ice Creamery (which is located near Anglesea, rather than in it but is totally worth the drive out). As the name suggests, this establishment specialises in all things sweet-toothed. As soon as you step over the threshold, you're instantly transported into a little piece of chocolate heaven.
Take a tour of this modern-day Willy Wonka daydream and see how the chocolate is made, sample your favourite flavours and shop until your heart's content. The indoor restaurant offers an array of light bights, pizzas and of course sweet chocolate-based desserts. Although the in-house restaurant is worth praise, it is, of course, the chocolaterie that will keep people returning.
The Coast Restaurant
View this post on Instagram
Situated in the heart of the Great Ocean Road Resort to the west of the Anglesea River, The Coast Restaurant offers a strong, stable, restaurant reliability air to visiting diners. Inspired by a farm to plate mentality, The Coast Restaurant offers traditional favourite dishes using only the freshest locally grown and sourced ingredients (fresh oysters tickle anyone's fancy?!)
Specialising in a menu inspired by Italian modes of cooking, The Coast Restaurant is the best place to try dishes such as arancini balls with Napoli sauce, or sample one of their handmade freshly prepared pizzas. Visitors to Anglesea with young children will find the kids menu at The Coast Restaurant most appealing, satisfying the tastes of both adult and child alike.
Morgan's Bar and Grill
View this post on Instagram
The culinary delights in Anglesea are not just reserved for fine dining and artisan cafes but can also be found in the towns unassuming bars. Morgan's Bar and Grill fly the flag on the small bites and drinks approach to dining. Located in the east of town, Morgan's Bar and Grill is the ideal place to sit back and relax with a cold beer or cocktail after a long day enjoying that quintessential Australian sunshine. Morgan's Bar and Grill's piece de resistance has to be its elaborate burger menu – making it the only restaurant in Anglesea you need if you're on the hunt for an incredible burger combo (they even have gluten free options!) Choose from over 16 burger variations and a huge selection of sharers and sides – all washed down with a signature cocktail.
Diggers Vegie Kitchen
View this post on Instagram
When it comes to arriving in a new town, vegans and vegetarians can often struggle to find that perfectly accommodating restaurant or cafe, there is no such struggle in Anglesea. Diggers Vegie Kitchen in central Anglesea shows just what a plant-based-menu restaurant can be.
Serving from breakfast until late, Diggers Vegie Kitchen offers full breakfasts options including; housemade rosti, smokey fried peas, marinated tofu, pan-fried tomatoes, wilted spinach, cashew sour cream on toasted Turkish bread. Come and call at Diggers Vegie Kitchen in the evening and sample buddha bowls and giant vegan wraps. Whether you seek vegan cuisine or you're simply a foodie wishing to try something new, Diggers Vegie Kitchen is the place to go.
Anglesea Fish Shop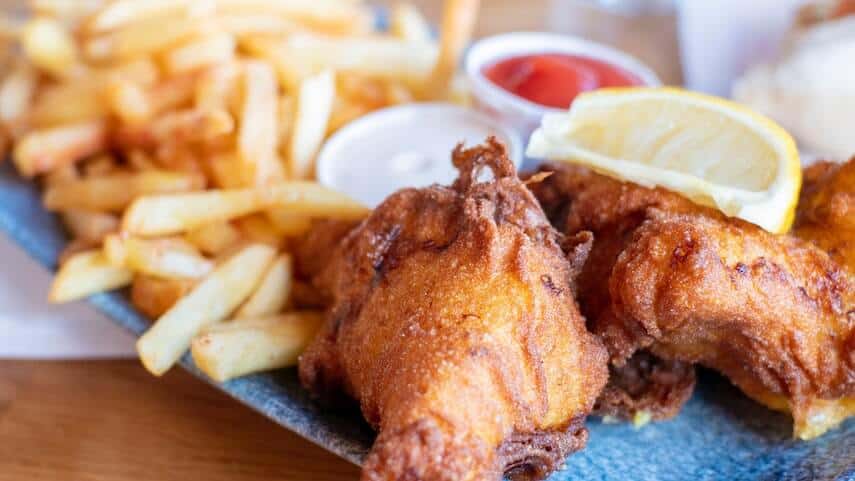 No list of places to eat in a seaside town would be complete without recommending the best fish and chip shop around. With the scent of the sea in the air, head to Anglesea Fish Shop east of the river. Specialising in that archetypal seaside fish and chip experience, Anglesea Fish Shop will tick every box. Taking in the freshest local seafood catches of the day, the shop is the ideal place to grab fish lunch at sit admiring the views alongside Anglesea's surf coasts or river estuary picnic tables.
Anglesea Hotel
View this post on Instagram
Combining all the best qualities of an Australian pub, small bite eatery and social club, Anglesea Hotel is a perfect place to stop for a light bite or tipple in the evening. Whether you seek to try Victoria's next best real ale, red wine, or old friend favourite, Anglesea's Hotel Bar will provide.
A stylish and welcoming seating area laps around the hotel grounds, providing an idyllic shaded setting in which to enjoy your favourite tipple. For those cooler days and evenings, the Anglesea Hotel bar is furnished with screens showing the sport of the day and a pool table to entertain its guests. A small yet welcoming food menu is also offered here, with old pub food favourites and new additions added all the time.
We hope you enjoyed our food guide to our Top Anglesea Restaurants & Cafes on the Great Ocean Road Victoria – and that you have found the perfect place to fill your belly! Let us know where you want to dine first in the comments below, or alternatively let us know if you have enjoyed any of these venues yourself, or know of a place that should be added to the list!
And if you know someone planning to visit Anglesea, or just needs a little push to organise a holiday on the Great Ocean Rd, be sure to share this post (and others!) with them using the share boxes below. Sharing is caring and we very much appreciate everyone who helps spread the word about how great the Great Ocean Road – and the towns along it – actually are!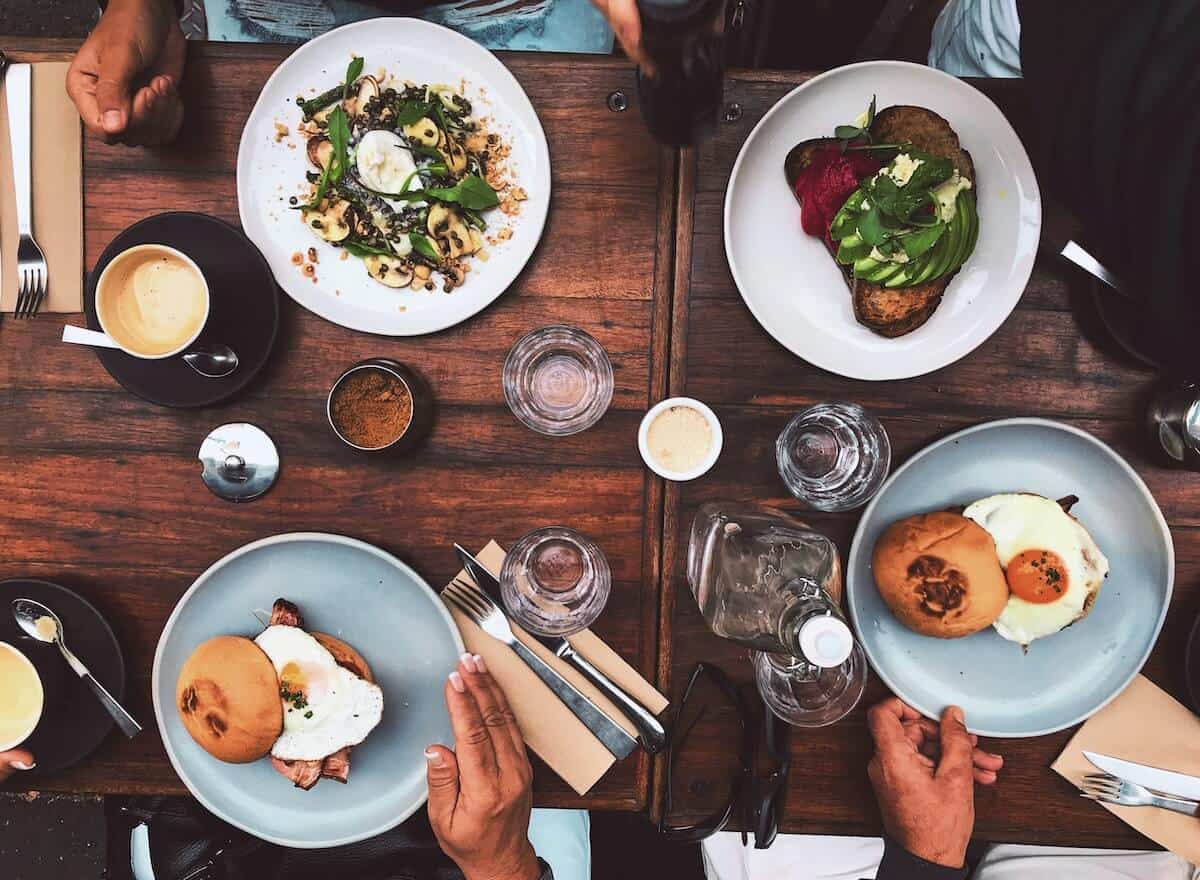 READY MORE GREAT OCEAN ROAD TRAVEL INSPIRATION? YOU MIGHT BE INTERESTED IN THESE TRAVEL TIPS, TRAVEL ARTICLES, DESTINATION GUIDES AND RELATED POSTS ABOUT OUR AMAZING COAST ROAD:
Hi There! Thanks for reading our travel guide to the 10 Best Anglesea Restaurants, Cafes & Bars. I just wanted to let you know that this post may contain affiliate links, which means if you purchase something after clicking a link, I may get a small commission – which is at absolutely no cost to you. If you enjoyed this article and are going to be searching for some of the things I mention anyway, I would love it if you could click through from the links above & thank you in advance! Read my full disclosure here.