The 243km of road stretching from Torquay in the East to Allansford in the West is one of Australia's most coveted road trips, and it is easy to see why. Travelling this Great Ocean Road combines the natural scenic beauty of Victoria's coastline with the vibrant seaside town culture which has flourished here.
With every twist and turn of the route, a new and exciting sight appears along the horizon – making it one of the top oceanside drives in the entire world.
By taking five days to complete the Great Ocean Road, road-trippers can take in every sight at a much more comfortable pace, ensuring that no must-see sights are overlooked. This five-day itinerary will highlight the best routes, locations and places to stay along the Great Ocean Road.
This detailed itinerary for driving the Great Ocean Road over 5 days will ensure you get the most out of your time spent travelling the Great Ocean Road along the Surf and Shipwreck Coasts!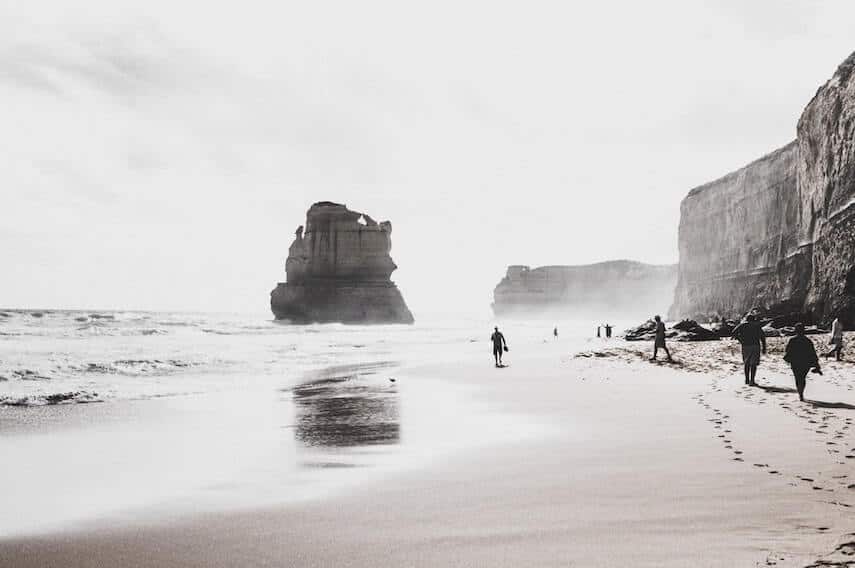 Disclaimer: Almost all posts on this site contain affiliate links. This means that if you click on any of the links in our Self Drive 5 Day Great Ocean Road Itinerary (and make a booking) we may receive a small commission at absolutely no cost to you. Each post is carefully crafted to (hopefully!) answer all your questions and recommendations are made where we believe they will improve your trip and help with your planning. As such we thank you in advance should you decide to click, buy or book. Read our full Disclosure here.
SHORT ON TIME?
If you only have a limited amount of time in Melbourne and want to see the Great Ocean Road in all her glory without having to arrange car rental, we've researched the
10 BEST Great Ocean Road Tours & Day Trips
to help you find the perfect tour (with options for small groups, reverse, sunset, multi-day tours and more!)
OR
If you are planning a shorter trip, take a look at our sample
3 Day Great Ocean Road Itinerary
.
5 Day Great Ocean Road Itinerary: Day 1 – Melbourne to Lorne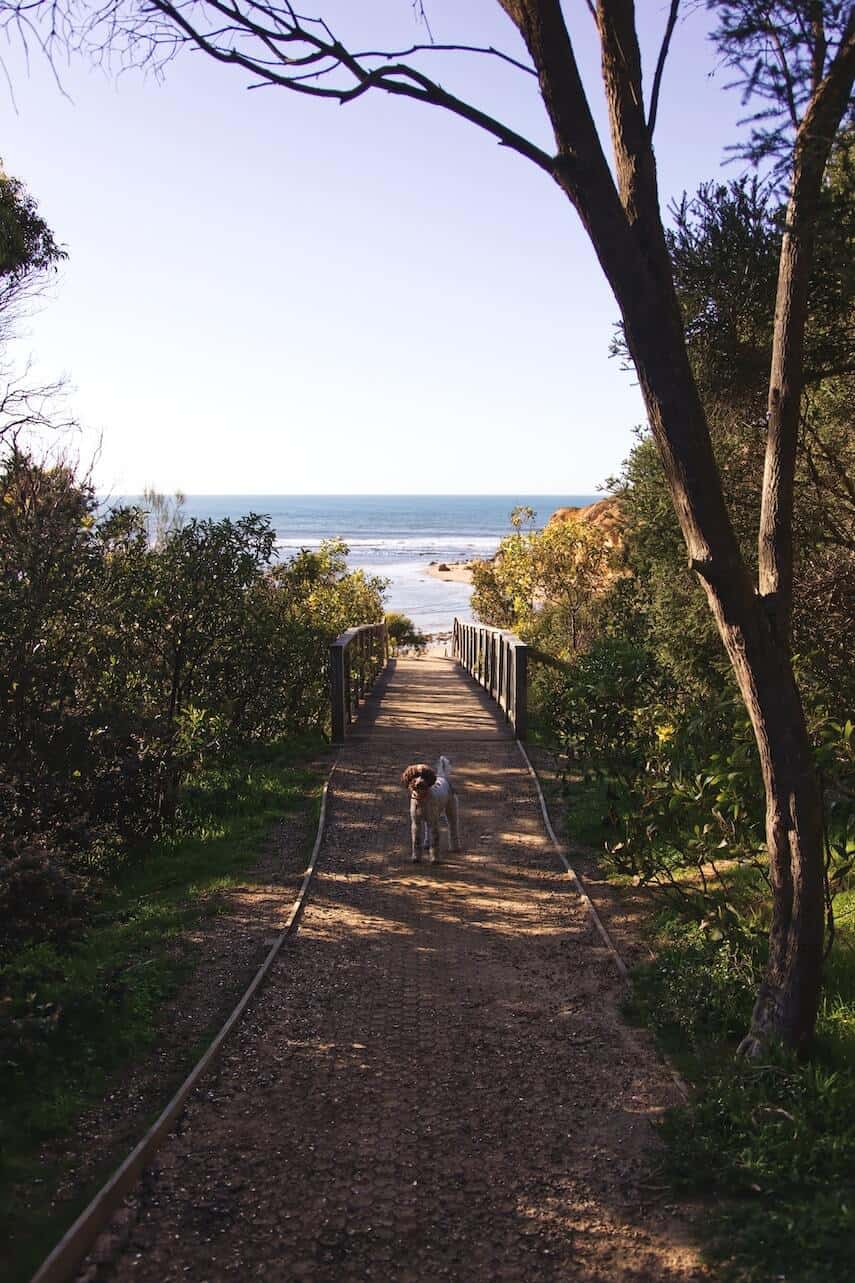 Setting out on the first section of the Great Ocean Road will take you from the Victorian capital of Melbourne to the coastal town of Lorne. The direct route between these two locations is 142km, taking drivers around two hours to complete.
This first stretch of our self drive itinerary will take visitors through idyllic surf coast towns such as Torquay, Bells Beach, Anglesea, Aireys Inlet and finally Lorne at the day's end (all of which are holiday destinations in their own right). As you navigate your way along the first leg of your Great Ocean Road adventure, there will be much to see, do and experience.
Torquay: Known as one of Australia's surfing capitals (and home to the Australian National Surfing Museum), the surf coast town of Torquay is the gateway to the Great Ocean Road and the road trip's first stop. Soak up the sea air as you enjoy a walk along the seafront or enjoy a coffee in one of Torquay's many fashionable cafes.
Bells Beach: Also known as a surfing mecca, Bells Beach is only a few kilometres from the town of Torquay. With breathtaking views of the sea, Bells Beach is well worth pulling over and exploring. Movie fans will also revel in walking the surf beach portrayed in the film Point Break. Whether its surfing, idyllic views or movie sets, Bells Beach is unmissable.
Anglesea: Travel a mere 14km more west and you will arrive in yet another picturesque seaside town. Before entering the town itself, be sure to pull up at Point Addis lookout – a lookout which provides the stunning views the Great Ocean Road is famous for. Anglesea's restaurant scene is one not be overlooked, making it the ideal place to stop for a spot of lunch.
Aireys Inlet: One of the most iconic sights along the Great Ocean Road is Split Point Lighthouse at Aireys Inlet. This 19th-century lighthouse is still in use today and offers fantastic views of the area from its topmost point. Tours of this historic lighthouse can also be taken, adding to the richness of the experience.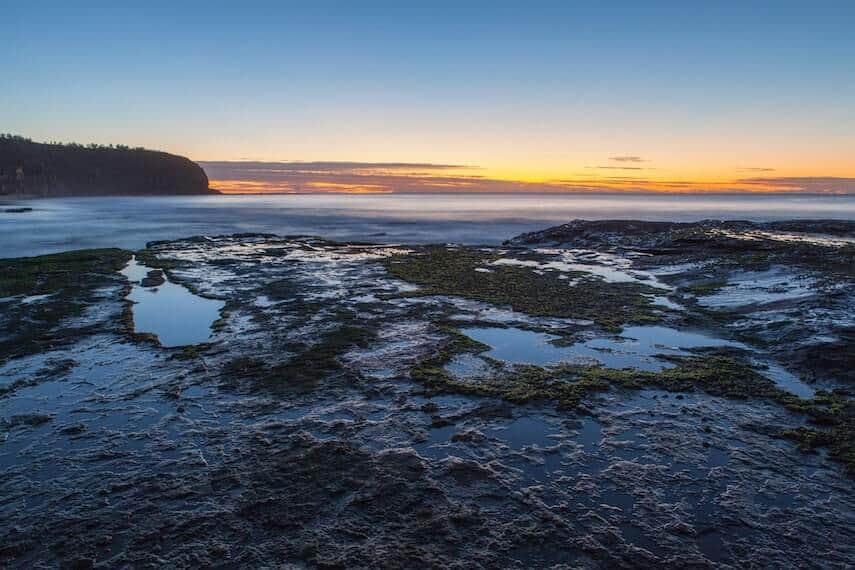 Lorne: The final journey of the first day is the scenic drive from Aireys Inlet to the charming coastal town of Lorne. Those seeking that next best view should make their way to Teddy's Lookout near the town of Lorne. Erskine Falls is also accessible just north of Lorne, this idyllic waterfall is a nature lover's dream come true.
Where to stay in Lorne
5 Day Great Ocean Road itinerary: Day 2 – Lorne to Apollo Bay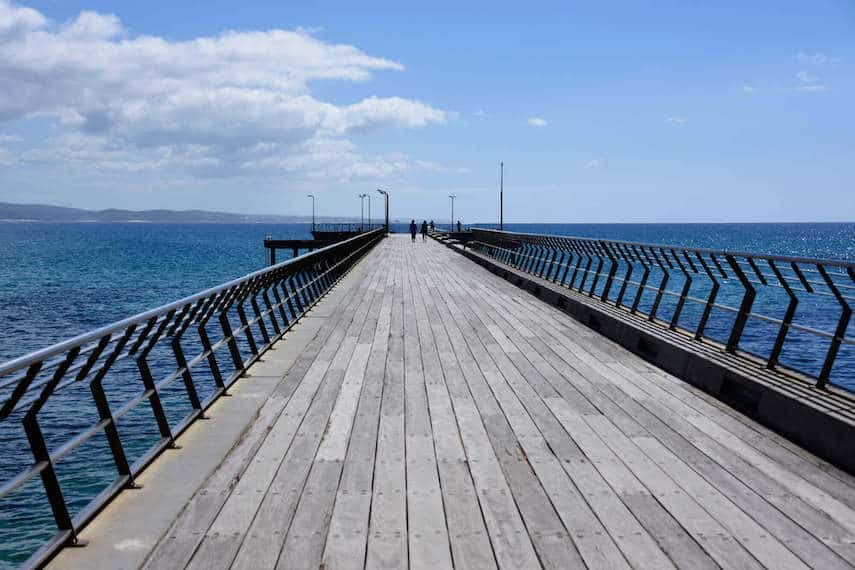 Day two of your Great Ocean Road adventure will take you along the 45.5km journey from Lorne to Apollo Bay, some of the most coast-hugging sections of the Great Ocean Road. The direct route will take drivers around an hour to complete, though taking plenty of time and stopping at sites such as the Cumberland River gorge, Wye River and Cape Patton will take up most of your second day.
Cumberland River Gorge: A little way out of Lorne, travellers will come to a scenic location where the Cumberland River meets the sea. This area is perfect for the adventures, with idyllic waterfalls, gorges and cliffside walks in abundance.
Cliffside Viewing: The next ten kilometres of the Great Ocean Road offers spectacular cliffside views down to the sea. Pull over at any of the marked points along this route and you will be rewarded with breathtaking views over the Southern Ocean. From May until September whale watching is also popular here, as they pass close to the shore on their migration to warmer waters.
Wye River: The small seaside town of Wye River is a perfect place to stop for a midday spot of lunch. With charming pubs, cafes and a fantastic beach to match, Wye River is unmissable on your way to Apollo Bay.
Cape Patton: Cape Patton lookout is only 10km down from Wye River and along with its breathtaking seascape views, it is a great place to spot koalas in the nearby Shrapnel Gully. Late afternoon is the ideal time to spot these leaf-eating marsupials. And if you don't get your Koala fix here, head to nearby Grey River Road in Kennett River.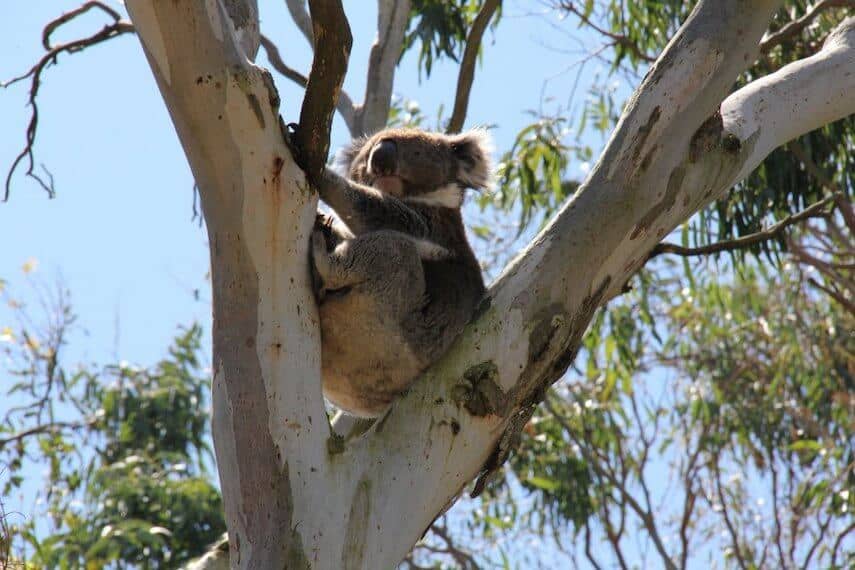 Apollo Bay: At the end of day two, you will arrive at another of the Great Ocean Road's most famous towns, Apollo Bay. Known for its booming restaurant and bar scene (hello, gourmet food!), Apollo Bay is the perfect place to settle down for the night, enjoying a couple of choice Australian wines or ales. And for epic views, nearby Marriners Lookout is the perfect sunset spot!
Where to stay in Apollo Bay
5 Day Great Ocean Road Itinerary: Day 3 – Apollo Bay to Port Campbell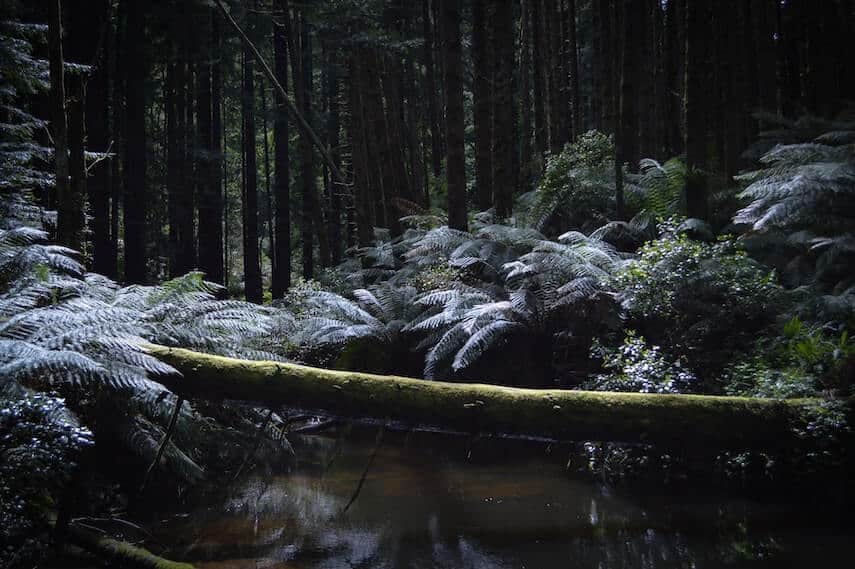 Travelling on day three will involve driving from Apollo Bay to Port Campbell, a 97km journey that completed straight would take a mere hour an half. Having the advantage of five days, travellers can spend the third day enjoying all the delights of the Otway National Park and nearby towns.
Otway National Park: The majestic Otway National Park takes a whole day of exploring to truly appreciate its beauty and breadth of diversity. Located at the halfway point of the Great Ocean Road and one of the most southerly tips of mainland Australia, it is truly a highlight of the road trip.
The bio-diversity here is arguably unmatched anywhere else, you can spend your day adventuring through the vast tall eucalypt forests and valleys in search of the many waterfalls that dot the landscape, or along the Maits Rest Rainforest Walk keeping an eye out for the many creatures that call this national park home. Or head down to the coast and visit the impressive Cape Otway lighthouse.
Lavers Hill: After a long day exploring the vast Otway National Park, energy levels may be low on the journey to Port Campbell. A stop at the unassuming Lavers Hill is perfect for a bite to eat at their charming cafes.
Port Campbell: With its charming bars and Seaview restaurants, Port Campbell is the perfect place to settle down for the evening and rest for the next day's adventures. Read our guide to Where to Eat in Port Campbell for the best dining options.
Where to stay in Port Campbell
Read our complete Port Campbell Accommodation Guide for more options – or our Caravan & Campsite Guides if you're packing your own swag!
Day 3: Port Campbell National Park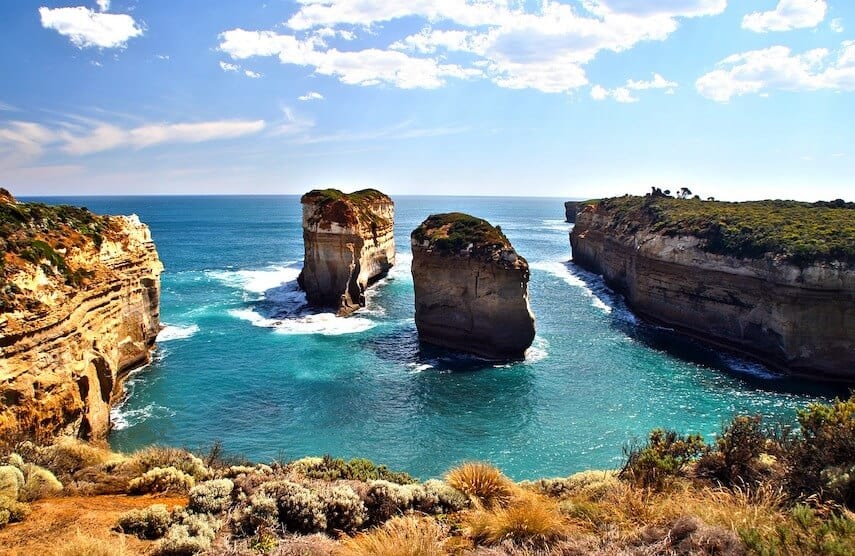 After an evening spent in the hospitable Port Campbell, day four can be enjoyed exploring the famous sights in the Port Campbell National Park.
Gibsons Steps: The first major 'attraction' you come to in Port Campbell National Park, the impressive stacks jutting out from the coastal cliffs at Gibsons Steps are always a crowd favourite. Views from the top and bottom of the steep, cliff-hugging Gibsons Steps are equally impressive.
Loch Ard Gorge: After a nights rest in Port Campbell, day four involves a journey around the Port Campbell National park, starting with the Loch Ard Gorge. This natural wonder is named after a shipwreck of the same name and is an icon of the Great Ocean Road.
Twelve Apostles: Probably the lasting image of the Great Ocean Road is the 12 Apostles. This collection of limestone stacks can be viewed from a designated viewing platform, providing the perfect angle for your all-important 12 Apostles snap.
London Arch: Another of the coast's famous rock formations, the London Arch was once named the London Bridge before erosion cut it from the sea. This idyllic spot is also a great place to spot Victoria's penguin population.
The Grotto: Venture down the cliffside path to sea level and you will be greeted by the almost mystical sight of 'the grotto'. Sit and listen as the waves crash through this picaresque natural rock sculpture.
Day 5: Port Campbell to Allansford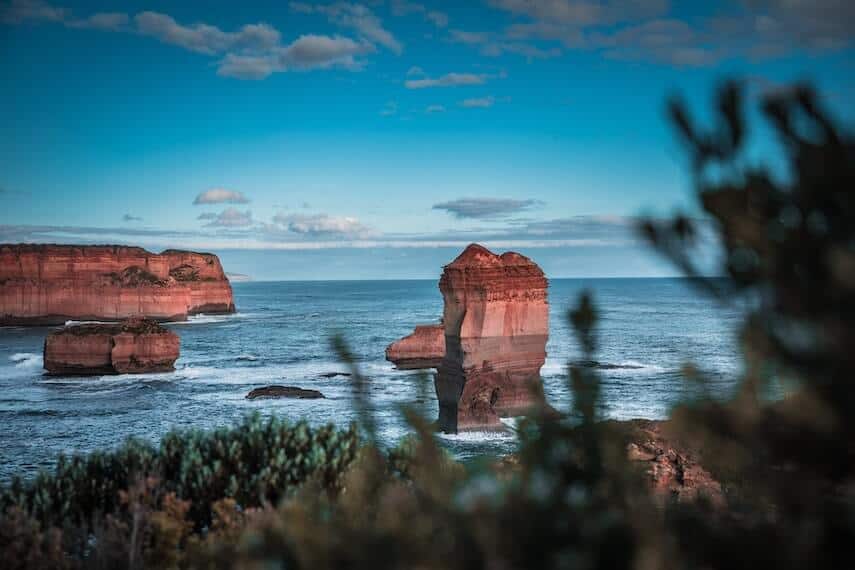 The final stretch of your Great Ocean Road journey will take you along the 52km route from Port Campbell to Allansford – a drive that would take just under an hour. Stopping off at sights such as the Bay of Islands and the Bay of Martyrs, finally arriving at the official finish line of Allansford.
The Bay of Martyrs: This 2km bay is seen as one of the beautiful tourist attractions in all of Australia. Alongside the bay of islands and massacre bay, the vibrant history is mixed in with the sheer jaw-dropping beauty of the place. As well as the photogenic scenes, the bay here is home to a myriad of bird species. These include the rare bristlebird, peregrine falcons and black swans. Visitors can easily spend half the day exploring this stretch of coastline.
Allansford: Reaching the official end of the Great Ocean Road is a moment for exultation and reflection on your epic 243km journey. The town itself is a hotbed of culinary expertise, specialising in cheeses – this with a glass of wine is a perfect way to celebrate the completion of a bucket list road trip. If your taste for adventure has not been satisfied, just north of Allansford is Hopkins Falls, a picturesque waterfall noted for its size.
Where to next? – The quickest way back to Melbourne from Australias Great Ocean Road is to take the inland route via Colac and will take around 3 hours to drive. But if you're looking to add a little more to your trip – why not consider extending your trip and driving on to the Grampians National Park (a 1.5-hour drive).
We hope our self-drive 5 Day Great Ocean Road Itinerary has helped you plan your own perfect Great Ocean Road Trip, and our accommodation options have helped you find the perfect places to stay along the way – whether you're a family, couple or a solo travel lover.
If you found our 5 Day Great Ocean Road Itinerary helpful, please share this post (and others!) with them using the share boxes below. Sharing is caring and we very much appreciate everyone who helps spread the word about how great the Great Ocean Road – and the region around it – actually is!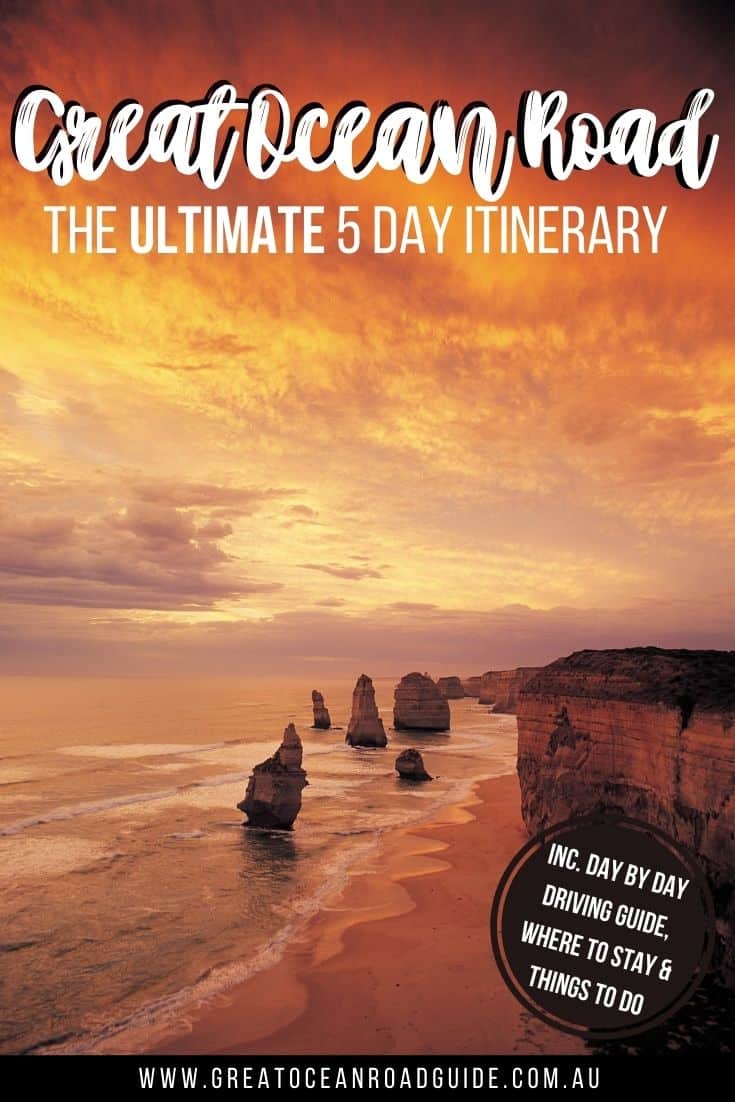 READY MORE GREAT OCEAN ROAD VICTORIA AUSTRALIA TRAVEL INSPIRATION? YOU MIGHT BE INTERESTED IN THESE TRAVEL TIPS, TRAVEL ARTICLES, TRAVEL STORIES AND RELATED POSTS ABOUT OUR AMAZING SOUTHERN TOURING ROUTE:
Hi There! Thanks for reading our travel guide to Self Drive 4-5 Day Great Ocean Road Itinerary. I just wanted to let you know that this post may contain affiliate links, which means if you purchase something after clicking a link, I may get a small commission – which is at absolutely no cost to you. If you enjoyed this article and are going to be searching for some of the things I mention anyway, I would love it if you could click through from the links above & thank you in advance! Read my full disclosure here.