With a permanent population of just under 500 residents, Port Campbell is the epitome of a small seaside town. The size of the town does nothing to affect its idyllic charm and appeal though, welcoming thousands through its streets every year. Located on the last legs of the Great Ocean Road, Port Campbell is often a base for visiting the famous natural attractions of Port Campbell National Park (such as the Twelve Apostles), only a few miles east of the town.
As well as being a base camp for venturing to the Great Ocean Road must-see sights, Port Campbell itself is a hub of culinary attractions. With a thriving cafe scene and ever-growing list of fine dining establishments, our list of the best Port Campbell Restaurants, Cafes, Breweries and Bars has something for even the most ardent and experienced foodie. Here are our recommendations to keep you wined and dined during your visit!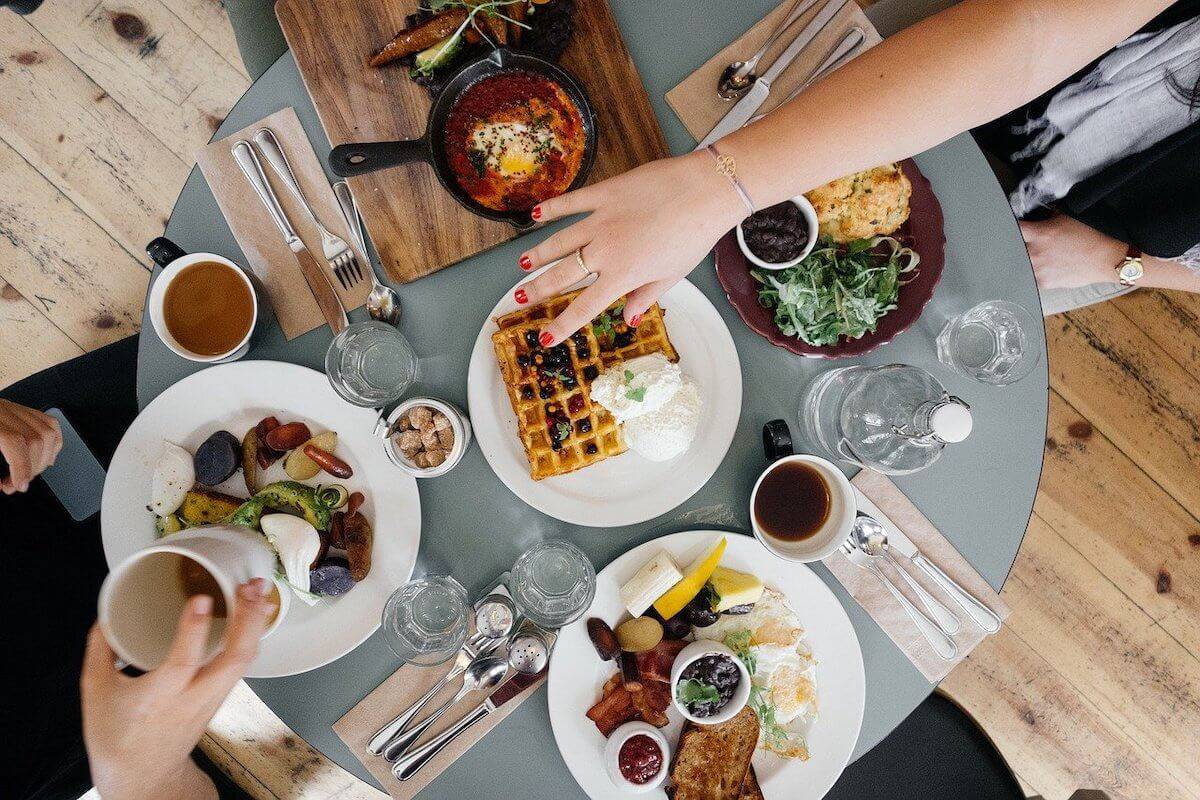 Disclaimer: Almost all posts on this site contain affiliate links. This means that if you click on any of the links in our Guide to the Best Port Campbell Restaurants, Cafes & Bars (and make a booking) we may receive a small commission at absolutely no cost to you. Each post is carefully crafted to (hopefully!) answer all your questions and recommendations are made where we believe they will improve your trip and help with your planning. As such we thank you in advance should you decide to click, buy or book. Read our full Disclosure here.
Top 10 Port Campbell Restaurants, Cafes Breweries & Bars
Grassroots Deli Cafe
View this post on Instagram
Flying the flag high for Port Campbell's ultra-refined cafe culture scene has to be Grassroots Deli Cafe. Located in the heart of Port Campbell's town on Lord Street, Grassroots Deli Cafe offers a long list of meal options for breakfast, lunch and dinner. Whether you opt for traditional cafe breakfasts such as bacon and egg sandwiches, or a filling lunch with a burger or pizza, Grassroots Deli is the place to go.
This modern Australian cafe in Port Campbell also has a wide selection of vegetarian options, vegan options and gluten-free options, making it inclusive to any dietary requirements. The spacious and well-lit interior of Grassroots Deli Cafe only adds to its appeal, providing refined cafe food in a relaxing and welcoming setting.
  PLAN THE REST OF YOUR STAY IN PORT CAMPBELL with our Port Campbell Accommodation Guide (with options for solo travellers, couples, families & groups) and 10+ Best Things to Do in Port Campbell.
Forage on the Foreshore
View this post on Instagram
As the name suggests, Forage on the Foreshore is located on Port Campbell's Foreshore and looks out into the bay and Port Campbell Beach. Married with a picturesque view of the bay, Forage on the Foreshore offers diners the essence of traditionally sourced and foraged food in a slick dining environment. The whole idea behind this establishment is to only use ingredients that are grown, produced or foraged locally on the Great Ocean Road and Hinterland.
House specialities here include the 'Forage Plate' which comprises of Pork terrine, pickled local garlic scape, the chef's selection of locally made cheeses, house-made quince paste and a house-made sesame seed lavosh. This unique restaurant is one not to be missed on a culinary tour of the Great Ocean Road!
12 Rocks Cafe and Beach Bar
View this post on Instagram
Also located along the foreshore and looking out onto Port Campbell Bay, is the 12 Rocks Cafe and Beach Bar. Named after the rock formation that brings the many thousands to Port Campbell every year, 12 Rocks Cafe and Beach Bar not only offers stunning views out onto the bay but uses the sea bounty and local produce like no one else. Yes, the cafe staples such as delicious coffee can be found here, but it is the light, fresh seafood bites where this cafe really shines.
Using fresh locally sourced fish and shellfish, 12 Rocks Cafe and Beach Bar is the ideal place to try their grilled salmon, calamari salad and fresh oysters prepared in numerous and exciting ways. Whether it's coffee and cake, light lunches or a hearty dinner, 12 Rocks Beach Bar has you covered.
Waves Cafe Bar and Restaurant
Located in Port Campbell's Waves Hotel, the Waves Cafe Bar and Restaurant combines the style and atmosphere of a hotel restaurant with a new gastropub. The stylish and refined interior of Waves Cafe and Restaurant is what first takes dinners by surprise. Open from early breakfast right through to late evening, there is an extensive menu for every meal, and whether you are staying here or not, everyone is welcome.
Come for lunch and taste the ever-changing homemade soup, prepared fresh every day, or come later to sample the range of beers and wines that the onsite bar provides.
REAL Pizza Pasta Salads
View this post on Instagram
(Formerly Nico's) REAL Pizza Pasta Salads offers Great Ocean Road travellers a healthy dining choice on their Australian Great Ocean Road journey. Specialising in all things Italian, REAL is open for takeaways most nights with dine in options Thursday, Friday & Saturday and is arguably one of the best European dining experiences on Victoria's Apostles coast.
Top of the menu at REAL, and everybody's favourite choice, is the homemade pizzas. Made to traditional Italian specifications and using locally sourced produce from The Place of Wonder, REAL's pizza will transport you with all the scents and flavours of Naples right here among the seaside sights of Port Campbell. REAL also offers its dinners pizzas ideal for vegetarians, vegans and comes complete with gluten free options – using locally sourced produce making it one of the most sustainably-conscious and inclusive restaurant in Port Campbell.
Frying Nemo
View this post on Instagram
There is not a more iconic combination in the food world than fish, chips and the view of the seaside. Many fish and chip establishments may fight for the best one along the Great Ocean Road yet is Frying Nemo's that takes the prize in Port Campbell.
Using the freshest locally caught and sourced fish, Frying Nemo's offers some of the best battered and fried fish in the entire area. Alongside the traditional chip shop choices, Frying Nemo's also offer barbecued shellfish such as crayfish, prawns and lobster. As well as purchasing food on-site, Frying Nemo's offer a local delivery service, perfect for those busy season days.
Port Campbell Ice Creamery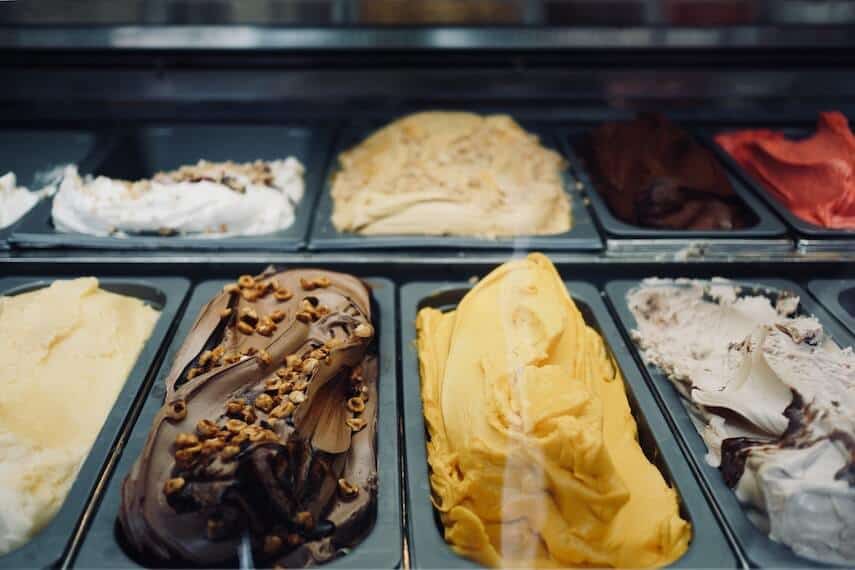 Though strictly not a restaurant, cafe or bar, no visit to Port Campbell would be complete without a visit to the Port Campbell Ice Creamery. Placed along of one Port Campbell's main high streets, this ice creamery has an unassuming exterior, only adding to its subtle and traditionally quaint looking shop.
Drop by on those summer afternoons and try the ice creamery's numerous flavours of ice cream, from traditional favourites to more obscure ones such as Aperol and whiskey cream. Port Campbell Ice Creamery also offers a wide selection of gluten-free ice creams, making them more inclusive to all lovers of ice cream.
Sow and Piglets Brewery
View this post on Instagram
The Sow and Piglets brewpub is the ideal rest stop for those who fancy a tipple. Housing a fine selection of old favourite beers and wines, along with the newest selection of real ales, IPAs and everything in between. The perfect marriage between the local pub and onsite brewery means that the whole process from fermentation to drinking satisfaction is all done on the premises. Customers can order a schooner of their go-to beer or for a more varied experience, a paddle. This paddle of beers allows you to try a little from every tap – then you can decide on your next favourite drink.
Port Campbell Hotel Craypot Bistro
View this post on Instagram
Set inside another of Port Campbell's hotel chains is the Craypot Bistro, offering the ideal family fun dining experience. Serving hearty traditional western and Australian-grill styled food, the Craypot Bistro oozes with a sense of homely comfort and rustic charm, only adding to this restaurant experience.
With panelled walls and a fireplace for those cooler days, Port Campbell Hotel Craypot Bistro is great for kicking back after a long day sight-seeing and enjoying a little comfort food. The menu ranges from pub food classics such as fish and chips, steak and chicken pies, right down to the refined seafood specials such as freshly caught muscles and oysters.
Cafe Lords Bakery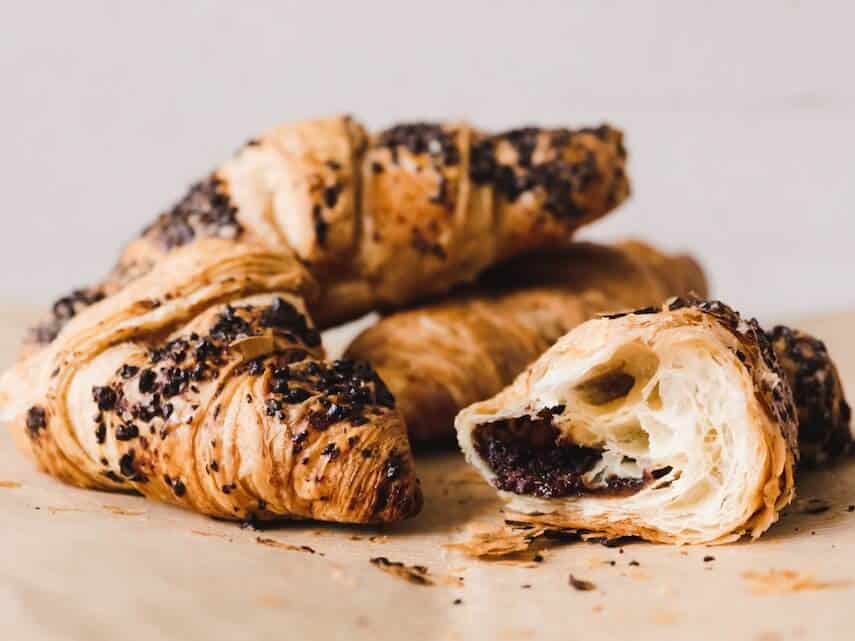 Specialising in the world of baked goods, both sweet and savoury is Port Campbell's very own Cafe Lords Bakery. Set a little back from the main street, this cafe bakery is a perfect spot to sit and watch the world stroll by with a cup of coffee and a freshly baked cake. The quaint quietness of the cafe adds to its small-town charm, offering a relaxing ambience to what can be a busy tourists town. Be sure to try their famous apple slices or freshly made muffins.
We hope you enjoyed our food guide to our Top Port Campbell Restaurants, Bars, Breweries & Cafes on the Great Ocean Road Victoria – and that you have found the perfect place to fill your belly! Let us know where you want to eat drink and be merry first in the comments below, or alternatively let us know if you have enjoyed any of these venues yourself, or know of a place that should be added to the list!
And if you know someone planning to visit Port Campbell, or just needs a little push to organise a holiday on the Great Ocean Rd, be sure to share this post (and others!) with them using the share boxes below. Sharing is caring and we very much appreciate everyone who helps spread the word about how great the Great Ocean Road – and the towns along it – actually are!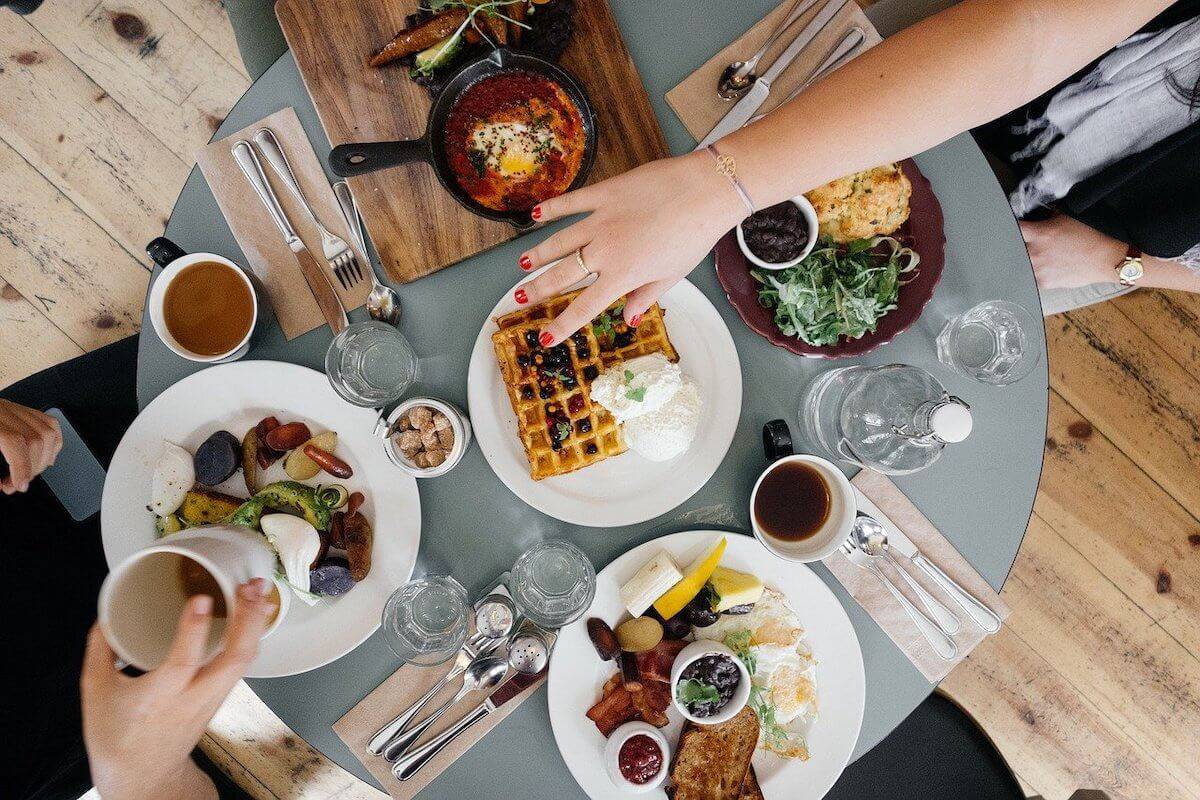 READY MORE GREAT OCEAN ROAD TRAVEL INSPIRATION? YOU MIGHT BE INTERESTED IN THESE TRAVEL TIPS, TRAVEL ARTICLES, DESTINATION GUIDES AND RELATED POSTS ABOUT OUR AMAZING COAST ROAD:
Hi There! Thanks for reading our travel guide to the 10 Best Port Campbell Restaurants, Cafes, Breweries & Bars. I just wanted to let you know that this post may contain affiliate links, which means if you purchase something after clicking a link, I may get a small commission – which is at absolutely no cost to you. If you enjoyed this article and are going to be searching for some of the things I mention anyway, I would love it if you could click through from the links above & thank you in advance! Read my full disclosure here.