We hope you are reading this post because you're all set for your big road trip along the Great Ocean Road and are looking for a cracking road trip playlist – but even if you are not and just want to put together the ultimate travel playlist of the best travel songs to remind you of past adventures, we're here for you.
We're pretty sure we have collated a list of the BEST travel songs (including songs about adventure, songs about traveling, so no matter if you prefer classics like Steppenwolf's Born To Be Wild or something a little more mellow like Adele, we've got you covered with our countdown of the top 100 travel songs – (and we've even including a whole section on Australian travel & road trip songs, because Australia is home to some of the best adventures) to help you create the ultimate travel playlist.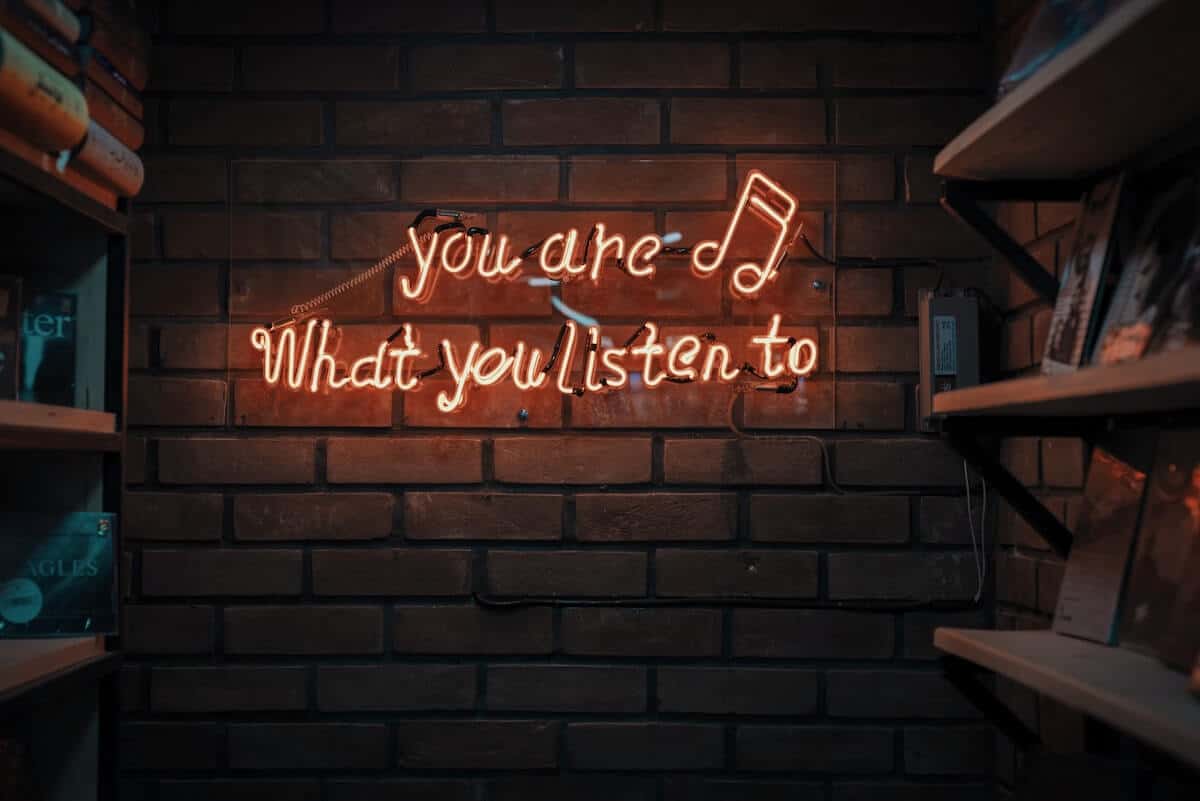 Disclaimer: Almost all posts on this site contain affiliate links. This means that if you click on any of the links in our travel guide to the BEST Travel Songs to Inspire Wanderlust (and make a booking) we may receive a small commission at absolutely no cost to you. Each post is carefully crafted to (hopefully!) answer all your questions and recommendations are made where we believe they will improve your trip and help with your planning. As such we thank you in advance should you decide to click, buy or book. Read our full Disclosure here.
100 BEST Travel Songs to help you put together the Ultimate Travel Playlist!
Classic Travel songs you won't be able to help but sing along to
I'm So Excited – The Pointer Sisters
When you hit the road and put your foot on the gas we can't think of a better song get to you in the road trip spirit.
Start Me Up – The Rolling Stones
And I can't Get No Satisfaction – two of the best road trip songs on the planet!
Don't Stop Me Now and/or Bohemian Rhapsody – Queen
Who could stop you when you've got these epic rock songs pounding out your speakers?! (I'd vote for both too!)
Go Your Own Way – Fleetwood Mac
The perfect lyrics for your adventurous road trip, especially when it's time to throw caution to the wind and go your own way Stevie Nicks style!

Paradise City – Guns N' Roses
You know it's time for this hard rock classic when you've finally found your paradise city during your travels.
Born to be Wild – Steppenwolf
We mentioned this hit in our intro to this guide and we'll mention it again because it's a true classic, has a fantastic driving beat and your playlist wouldn't be complete without it.
Midnight Train to Georgia – Gladys Knight and the Pips
This Motown classic is a perfect addition to every travel playlist
What a Wonderful World – Louis Armstrong 
As a smooth sounding reminder that the world really is wonderful.
Sweet Caroline – Neil Diamond
Altogether now.. Sweet Car-o-line Ba Ba Bah….
Hotel California – The Eagles
"On a dark desert highway, cool wind in my hair.." will you end up in your own Hotel California?! (this is also one of my favorite songs of all time – those guitar riffs!)
I Love Rock n Roll – The Black Jets
Not only is this a great sing-along but if you do love rock n roll it's going to be your fave road trip hit
I Drove all night – Roy Orbison
We're not suggesting you drive all night but for when there's a long road ahead, this song is here for you.
Waterloo – Abba
How could we compile a classic travel playlist without a bit of Abba!?
A Boy Name Sue – Johnny Cash
This sing-a-long know-all-the-words song has been the soundtrack to many a travel adventure.
Summer Loving – Grease
When the sun is shining and you have a travel buddy to sing along with, Grease is our go-to soundtrack.
We Didn't Start The Fire – Billy Joel
Or New York State of Mind – If you don't know the words to these epic songs, now is the time to learn!

Here I Go Again – Whitesnake
When the Going gets tough – Billy Ocean
You are likely to feel the pressure on any road trip, we feel you! So when the going gets tough, whack this song on the stereo.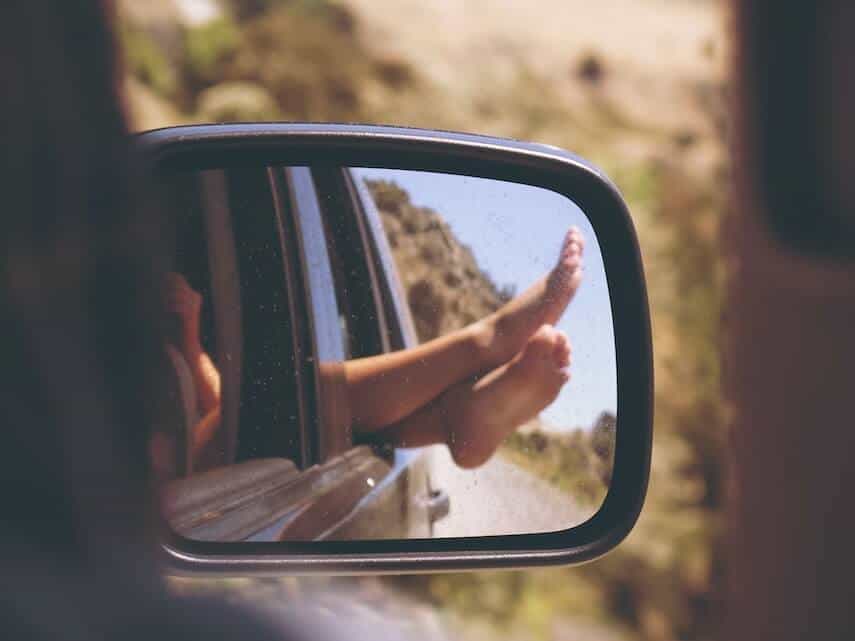 Sweet Home Alabama by Lynyrd Skynyrd
This 1974 hit is an obvious choice for your all-American road trip / adventure.
California Dreaming – Mamas and the Papas
Another American classic deserving of top travel song status.
Heaven Is A Place On Earth – Belinda Carlisle
The no.1 song to put on when you finally come across your true heaven on earth
I Get Around – Beach Boys
Such a perfect road trip song & an epic addition to a summer road trip playlist.
Like a Rolling Stone – Bob Dylan
River Deep, Mountain High – Tina Turner
What road trip would be complete without a bit of Tina Turner, especially when you have some winding roads to tackle.
ABC – Jackson 5
It's a feel-good classic we all love and one nobody can resist singing along to.
Redemption Song – Bob Marley & The Wailers
One Night in Bangkok – Murray Head
One night in Bangkok and the world's your oyster..
Take me Home, Country Roads – John Denver
Something a little nostalgic for when it's time to head on home.
Highway to Hell – ACDC
We hope you don't end up on the highway to hell, but rocking out to this would certainly make the journey more fun!
Life is a Highway by Tom Cochrane
Although I am partial to the Rascall Flatts version myself. Both because it's Disney & Country; and I'm a Disney geek who loves country music at heart.

Midnight Rider – Allman Brothers Band
In the Air Tonight – Phil Collins
A song to pop on when you need something a little more soothing to leave you feeling chilled out when the traffic is getting to you this beautiful love song is just what you need.
Little Red Corvette – Prince
You can't have a road trip playlist without including a song about a little red corvette – I mean, what an epic car for a road trip!
Goodbye Yellow Brick Road – Elton John
Or literally any other Elton John song! Three of my faves are Don't Go Breaking My Heart, Crocodile Rock & Sacrifice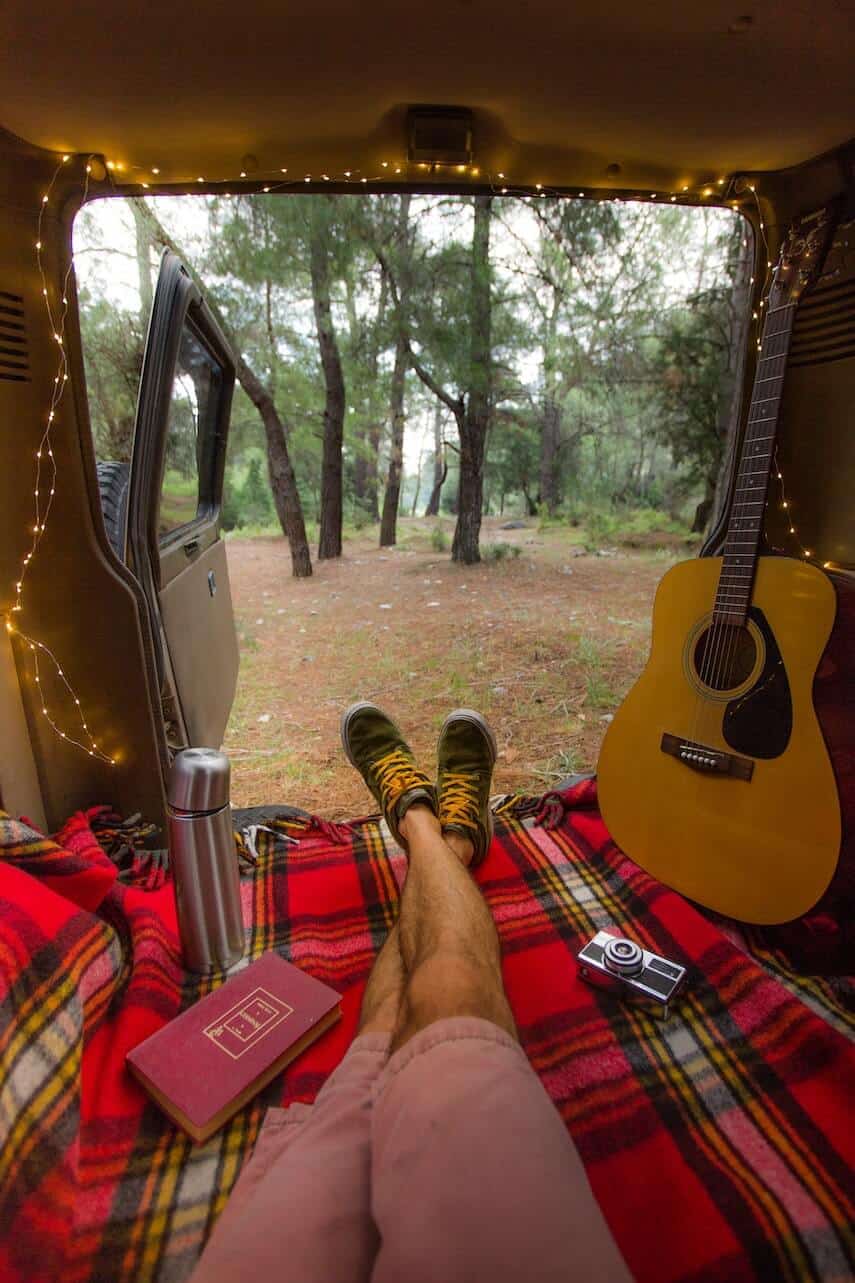 Born To Run – Bruce Springsteen
No matter how far you are going, this Bruce Springsteen classic is one of the great driving songs for any length of journey. Baby you were born to run!!
Ticket To Ride – The Beatles
Any Beatles song is great travel fodder, so I'd also go ahead and include Hey Jude, Yellow Submarine or She Loves You too!
You've got a Friend – James Taylor 
An epic travel song that often rounds out a night of drinking at the end of a group trip.
Small Town – John Mellencamp
I'm Gonna Be (I would walk 500 Miles) – The Proclaimers
Ok, so not quite a song about driving – but if you're going to walk 500 miles, that's dedication to a road trip!
On The Road Again – Willie Nelson
For car and road puns, this Willie Nelson song is pretty self explanatory!
American Pie – Don Mclean
"A long long time ago, I can still remember, how that music used to make me smile…" and I know you know the rest of the words!
Livin' on a Prayer or It's my Life – Bon Jovi
(or Always, or I'll Be There for You, or You Give Love a Bad Name – so many Bon Jovi anthems make for amazing travel songs!)
Tush – ZZ Top
Goodbye Yellow Brick Road – Elton John
Or literally any other Elton John song! Three of my faves are Don't Go Breaking My Heart, Crocodile Rock & Sacrifice, oh and The Way You Look Tonight (there's more, I could easily get carried away here)
Fast Car – Tracy Chapman
Smooth and sultry, Tracy's voice can help pass the time in the car – even if your only in the parking lot!
Don't Stop Believin' – Journey
Perfect for any occasion, this ultimate travel song should be included on any playlist on the planet!
Always On My Mind – Elvis Presley 
Ok, so this may not be a true travel song, but it reminds me of Practical Magic, which in turn reminds me of America – where I have travelled a lot.
Leaving on a Jet Plane – John Denver 
Could this be the ultimate song about traveling? All my bags are packed, I'm ready to go…
Africa – ToTo
Because we all bless the rains down in Africa
Hit the Road Jack – Ray Charles
A classic, this is the perfect song to play on a roadtrip.
Running on Empty – Jackson Browne
Although I hope your vehicle doesn't end up running on empty!
Free Fallin' or Running Down a Dream – Tom Petty
No playlist would be complete without these two Tom Petty classics.
American Woman – Lenny Kravitz
Even if its just for the riff at the beginining.
Walking in Memphis – Marc Cohn 
What I wouldn't give to touch down in the land of the delta blues in the middle of the pouring rain!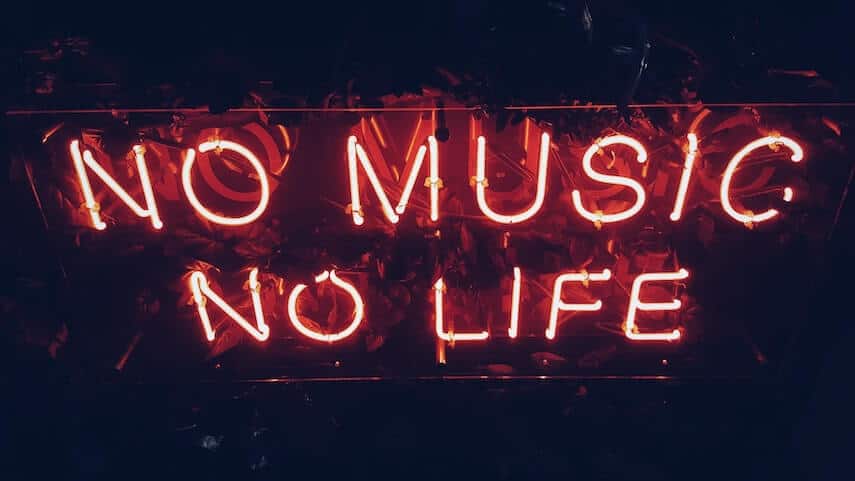 Modern-day Travel songs that will make you turn up the volume
It's a Beautiful Day – Michael Buble
Because what day isn't a beautiful day when you're on a travel adventure of a lifetime!
Road Trippin' or Californication – Red Hot Chili Peppers
An obvious choice for your travel and road trip playlist but it's a soothing hit that is one for when you just need to chill out and reflect
Happy – Pharell Williams
It was the biggest song of the year and still doesn't fail to make us feel anything but happy!
On Top Of The World – Imagine Dragons
This song will have you singing out to the steering wheel as you cruise down the road on a summer day. It's perfect, happy, feel good, road trip music.
Can't Hold Us – Macklemore
For when you are getting pumped for a night on the town after a long days adventuring
Save The World Tonight – Swedish House Mafia
For all the dancing in the car vibes, this is one of those road trip songs to sing your heart out to!
Freedom – Kygo, Zak Able
Because it's available on Instagram and travel bloggers use it in stories and reels, it achieved practically instant travel song status.
Rolling In The Deep – Adele
Sing your heart out with Adele by your side as you hit the highway. This is one of my best road trip songs!
Galway Girl or Castle on the Hill – Ed Sheeran
Oh Ed how we love you, especially when we are driving down those country lanes, or going strong in the bar at last orders!
All the Small Things – Blink 182
Depending on how old you are, this hit may already be a classic… but who cares, it's a top song to sing your heart out to.
The Dog Days Are Over – Florence + The Machine
When you need a release and need that little bit of inspiration during your road trip, Florence is there for you.
Monster – The Automatic
We hope you won't come across a monster on your road trip but you know what song to play if you do!
Truckin – Grateful Dead
Stole the Show – Kygo ft. Parson James 
To be honest any Kygo song is an ideal chillout option for your road trip playlist but we love this one as a feel-good number.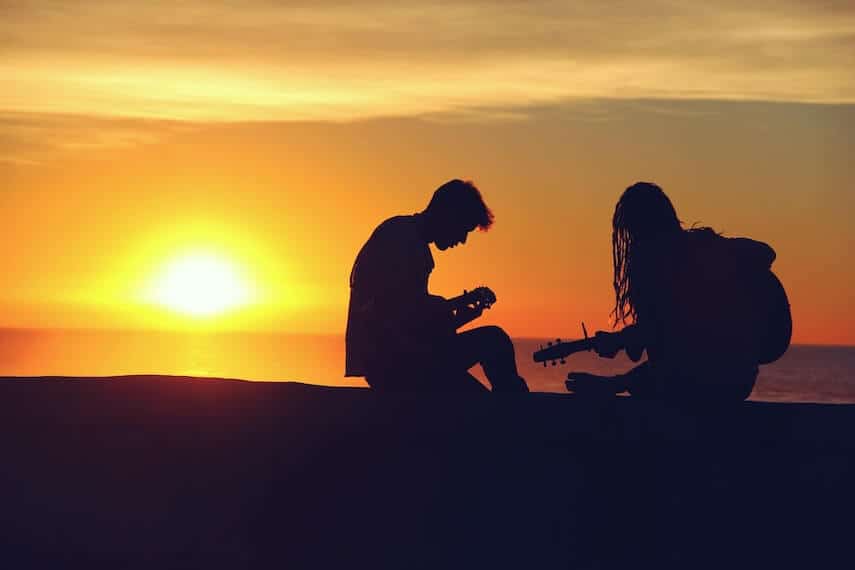 Single Ladies – Beyoncé
For when you're on a road trip with the girls, it's the one and only Queen Bey all the way!
California Gurls – Katy Perry ft. Snoop Dogg 
"You could travel the world but nothing comes close to the golden coast"
Where The Streets Have No Name by U2
Gold Digger – Kanye West 
Or for another of Kanye Wests hits, you could substitute this for Jesus Walks
Shotgun – George Ezra
When it's time to ride shotgun, put on some George Ezra – it's the perfect sing-a-long song for a girls road trip.
I Will Wait – Mumford and Sons
Embrace your inner folk when you sing along with Marcus Mumford & Co.
Oops!…I Did It Again – Britney Spears
We certainly won't be apologizing for including Britney in our playlist because a road trip isn't worth going on without her.
Havana – Camila Cabello
Havana-oo-na-na – tell me you didn't sing that?!
Shut up and Drive – Rhianna
You tell them RiRi!
Let Me Ride – Dr Dre
It's a road trip anthem, and what road trip playlist would be complete without a bit of 90s rap?!
Girls Just Wanna Have Fun – Cyndi Lauper
Heading out on an adventure with your girls? This is the song for you.
Keep the Car Running – Arcade Fires
Cruel World – Lana Del Rey
A 90s classic, I dare you not to sing-a-long!
A Thousand Miles – Vanessa Carlton
Because you could indeed be driving a thousand miles, and who wouldn't want to sing about that?!
Everyday is a Winding Road – Sheryl Crow
Because songs about the open road to nowhere make perfect sense on any road trip playlist!
Australian Road Trip Songs for your Great Ocean Road Playlist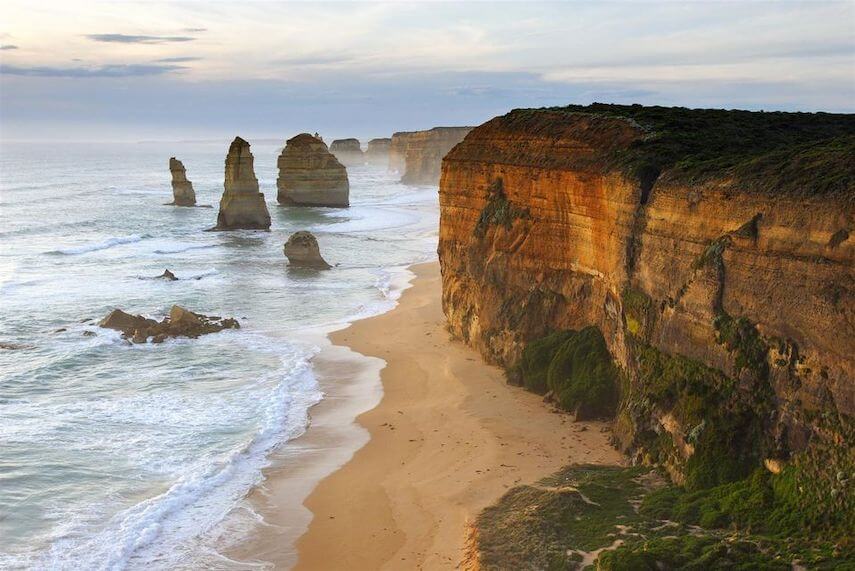 Working Class Man – Jimmy Barnes 
No Australian Road Trip Playlist would be complete without some Jimmy Barnes, and you should definitely expect some more in this section!
Run To Paradise – The Choirboys
OK, so this song may be about people on the northern beaches getting drunk, smoking dope, surfing and not working – but it's got a cracking title line you'll just love singing along to!
Sounds of Then – GANGgajang 
The ultimate song about the sights and sounds of an Australian summer.
The Horses – Daryl Braithwaite 
It's practically unaustralian to not know the words (or at least the chorus!) to this song.
Great Southern Lands – Icehouse
Sunset + the ocean + this song = paradise.
Solid Rock – Goanna 
Inspired by Uluru, another great icon of Australia.
Down Under – Men at Work 
So, do YOU come from a land down under?!
Scar – Missy Higgins 
Like Jimmy Barns and Daryl Braithwaite, no Aussie travel playlist is complete without a bit of Missy Higgins
These Days – Powderfinger 
This was the last song they played at their last gig in 2010 and Australians still talk about it.
Jump In My Car – Ted Mulry Gang
Although English Born (in fact he's from my own hometown!), Ted lived in Australia most of his life, and so this driving anthem sits in the section as the honourable Aussie. This song was also covered by The Hof' so there's that as well.
You Shook Me All Night Long – AC/DC 
Another band who's providence is disputed – the brothers are Scottish born, but the band was formed in Sydney – either way, this is a rock anthem that takes driving to the next level.
In the Summertime – Thirsty Merc 
Summer rays and laid back days, this summer sing-a-long song has to be included on your Australian travel playlist.
You're the Voice – John Farnham 
If you only take one iconic Australian song from this list. Make it this one.
So how did we do? Aren't these just the best travel songs for the perfect travel playlist!? Whether we've reminded you of some amazing driving songs and road trip classics or introduced you to some brand new travel songs, we hope they are just the start of your next amazing adventure!
We hope you enjoyed our guide to the Best Travel Songs. Do you already have a travel playlists in mind that we have added to? Are you journeying around your home-country or exploring pastures new? Tell us in the comments below, along with your all-time favourite travel song and if it's not already on our list, we cant wait to hear it!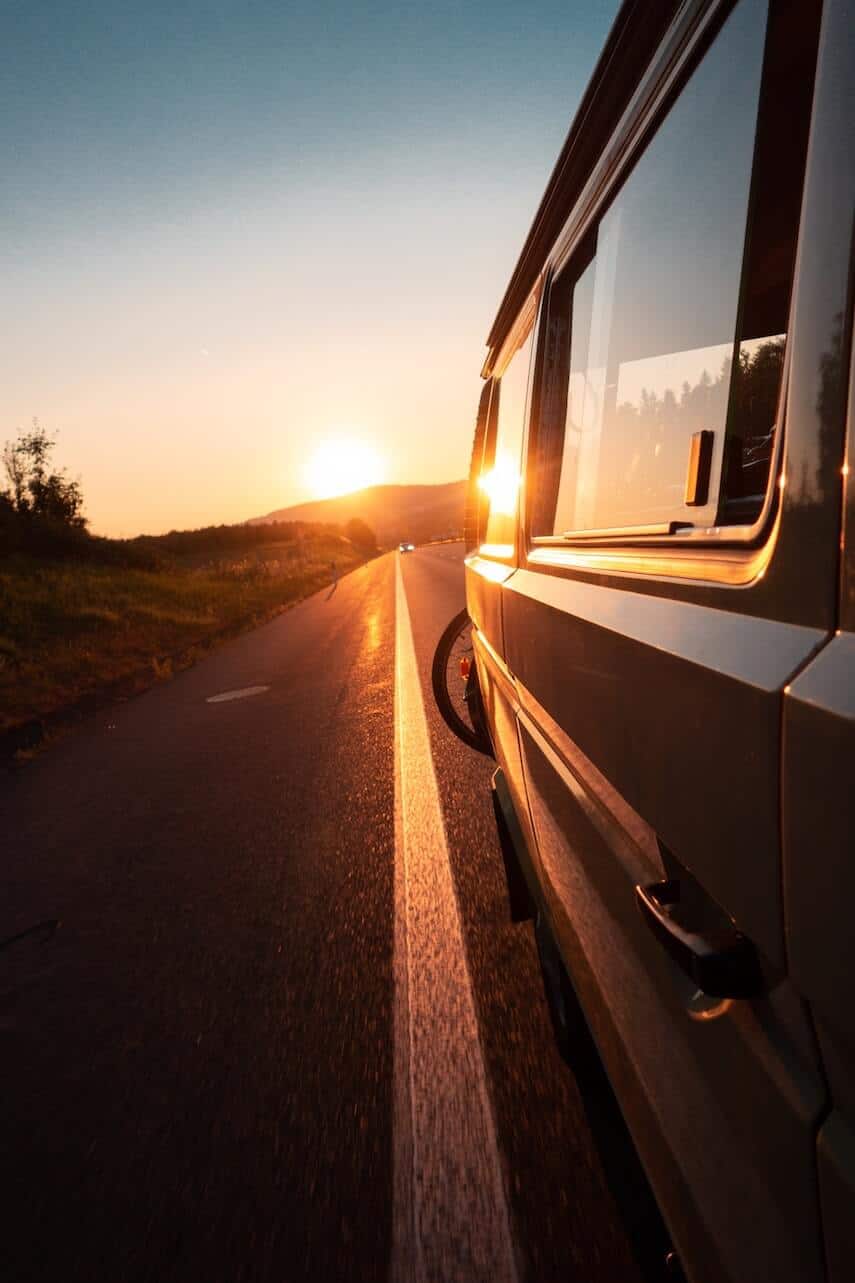 READY MORE GREAT OCEAN ROAD VICTORIA AUSTRALIA TRAVEL INSPIRATION? YOU MIGHT BE INTERESTED IN THESE TRAVEL TIPS, TRAVEL ARTICLES, TRAVEL RESOURCES, TRAVEL STORIES AND RELATED POSTS ABOUT TRAVELING AND ADVENTURE ON OUR AMAZING SOUTHERN TOURING ROUTE:
Hi There! Thanks for reading our travel guide to The 100 BEST Travel Songs for the Ultimate Travel Playlist. I just wanted to let you know that this post may contain affiliate links, which means if you purchase something after clicking a link, I may get a small commission – which is at absolutely no cost to you. If you enjoyed this article and are going to be searching for some of the things I mention anyway, I would love it if you could click through from the links above & thank you in advance! Read my full disclosure here.