The most indulgent road trip you will ever have in your life involves The 12 Apostles Food Artisans and the Gourmet Food Trail in Victoria – and eating and drinking your way around it is one of the best things to do on the Great Ocean Road.
Truly, there is no better way to get to know Victoria's world-renowned Shipwreck Coast aside from exploring what it has in store for you, particularly its unique and interesting assortment of food and drinks that are readily available for purchase. From breakfast to dinner with dessert included, and then onto evening concoctions, you're sure to find some new favourites along the way.
It's a great way to show your support to the local food industry – as well as these artisan food producers, farmers, and ranchers – as you take your pick and delight among specials like gourmet cheese, whiskey, local crayfish, ice cream, chocolate, strawberries, and wine! 
Add the following must-eats listed below to your foodie bucket list, as you take in the most stunning views of the Shipwreck Coast, Apostles Coast and Hinterland. For the best experience, be sure also to tag your loved ones along to this food trip of your lifetime.
Go over this article and, together, let's uncover the best places to eat, drink, and shop on the 12 Apostles Gourmet Trail and beyond.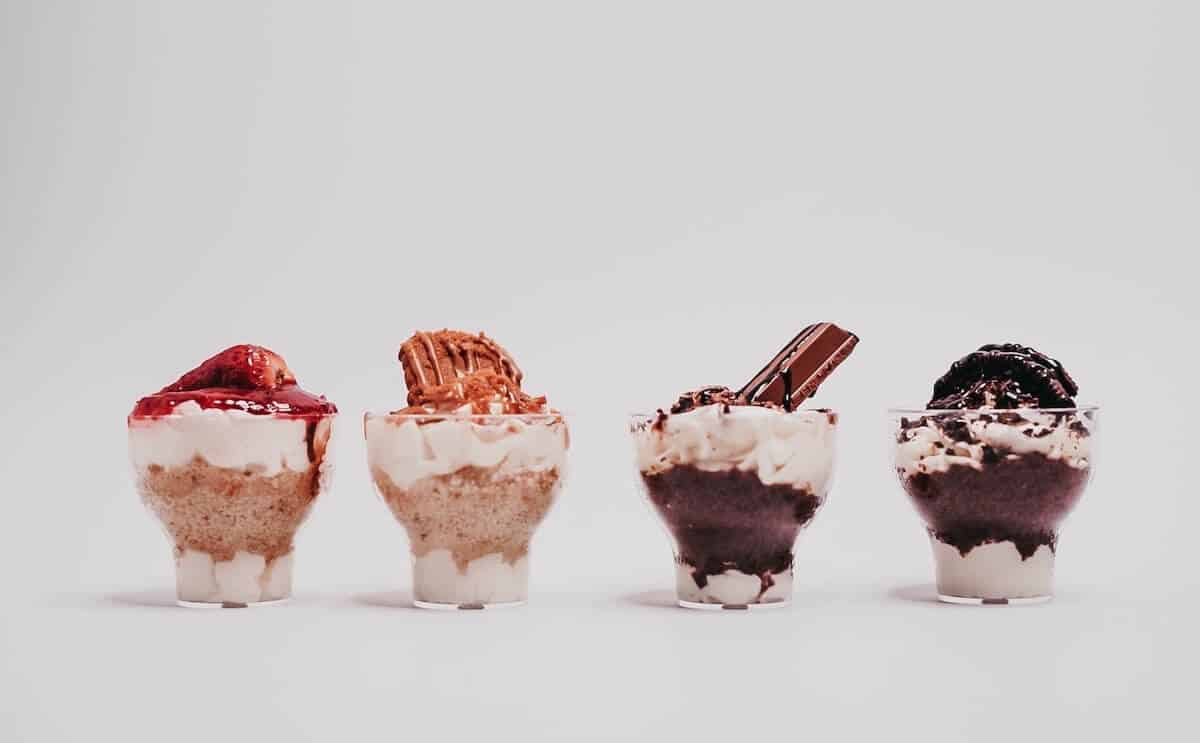 Disclaimer: Almost all posts on this site contain affiliate links. This means that if you click on any of the links in our Guide to 12 Apostles Food Artisans on the Great Ocean Road Gourmet Food Trail (and make a booking) we may receive a small commission at absolutely no cost to you. Each post is carefully crafted to (hopefully!) answer all your questions and recommendations are made where we believe they will improve your trip and help with your planning. As such we thank you in advance should you decide to click, buy or book. Read our full Disclosure here.
12 Apostles Food Artisans on the Great Ocean Road Gourmet Food Trail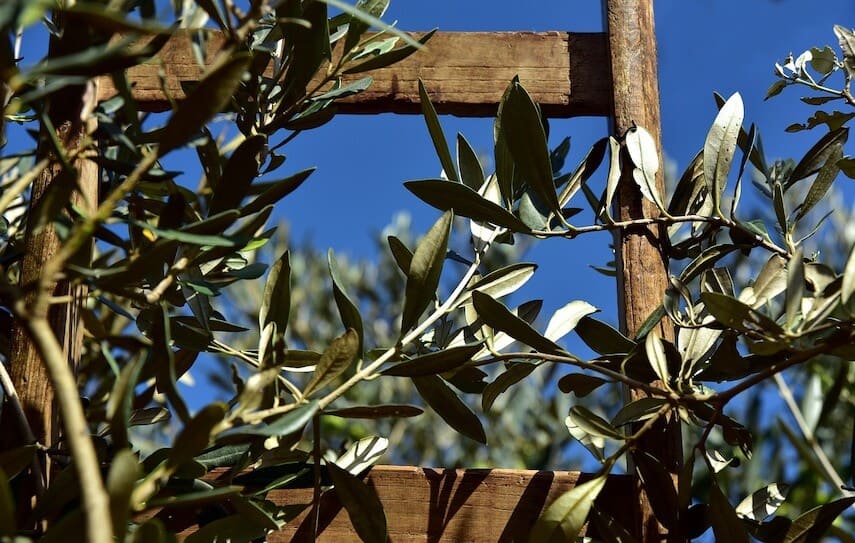 Location: Cobden
Open: 10:00 am to 4:00 pm (daily)
A family-owned boutique olive grove founded in July 2000, Aldo's Olives grows all their own Table Olives for eating their own Oil Olives. You can find them in Cobden, situated in South West Victoria, approximately 40km inland from Port Campbell, near the Great Ocean Road.
They make real artisan Olive products of the finest quality you will ever find. They have several varieties growing in the grove, with table olives Manzanillo and Queen of Spain being the most popular. They offer these varieties for sale, which you can enjoy in their natural form, infused with garlic or marinated with chili! If you plan to drop by and purchase some of their products, be sure to refer to their opening times, recent social posts, or feel free to call ahead.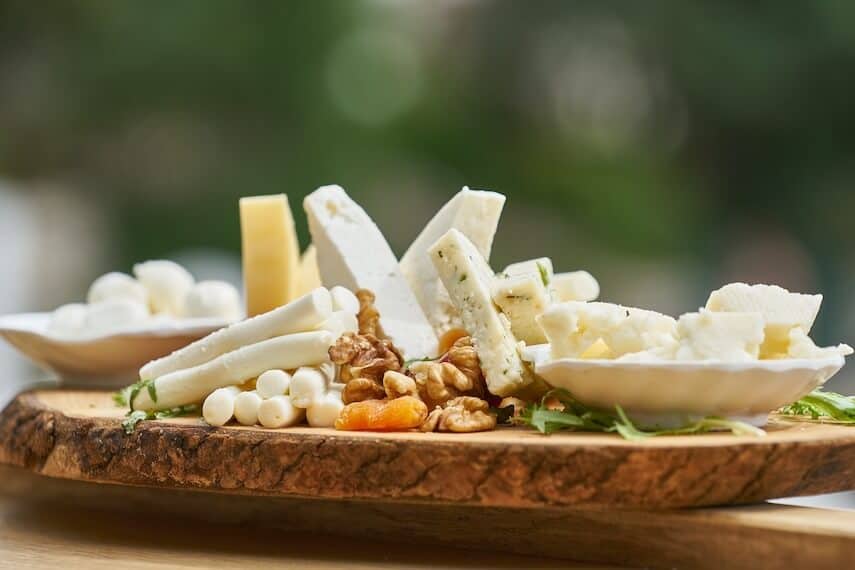 Location: Cooriemungle (near Port Campbell)
Open: 8:00 am to 5:00 pm (Mon-Fri) and 10:00 am to 5:00 pm (Sat-Sun)
Dairy farmers Julian and Dianne Benson launched Apostle Whey Cheese on October 29, 2005. Located just a short drive from the Twelve Apostles, a visit to Apostle Whey Cheese is a great spot to sample an unforgettable wedge of country life. It is the home of award-winning, delectable hand-made cheeses, prepared on a family's farm from pure milk produced by their contented herd of Jersey and Friesian Cows.
Apostle Whey farm also offers free cheese tastings in the farm shop – to help you decide which you want to buy & has a delightful cafe menu including toasties, coffees, cheese platters, and gelato.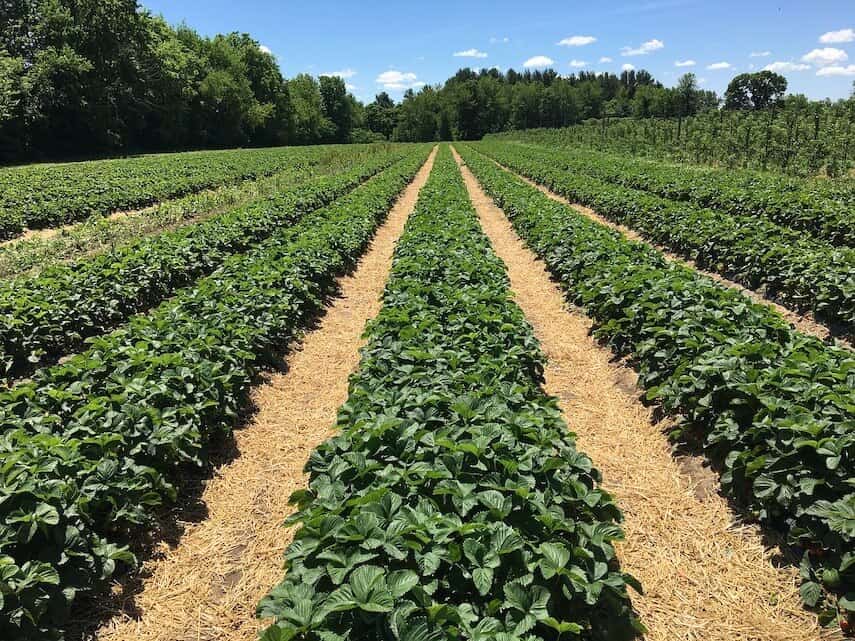 Location: Timboon
Open: 10:00 am to 5:00 pm (Tue-Sun) and 10:00 am to 1:00 pm on public holidays
It may sound a bit biased, but Berry World thinks that they grow the best strawberries money can buy, particularly because of their soil and the time they spent cultivating these crops.
The soil in their area is some of the most fertile ground, and this provides their plants with the perfect medium in which to thrive. Their strawberries also take their own sweet time to grow and ripen, giving them a much more natural sweet flavour. Aside from their ever-famous jams & sauces, they also offer Feisty Rooster Cider and Strawberry Liqueur!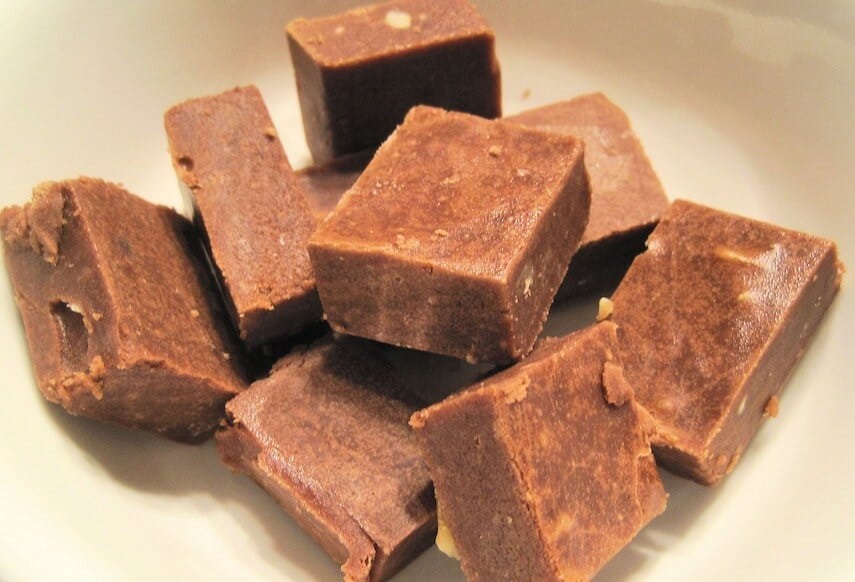 Location: Timboon-Colac Road, Jancourt East
Open: 11:00 am to 5:00 pm (daily)
Dairylicious Farm Fudge was introduced to the market in January 2015. What was a cook's hobby was turned into a small business after people tasted the delicious and unique caramel fudge and suggested they sell it.
Dairylicious Farm Fudge contains all-natural products and is boiled to a full caramelized state using only local dairy export-quality milk powders, highest quality cream, and other local ingredients. Only the best Australian ingredients are added to their unique mixing-while-cooking method. Dairylicious Farm Fudge offers a unique and original recipe product with less sugar than all its competitors – delivering some the very best fudge available in Australia today!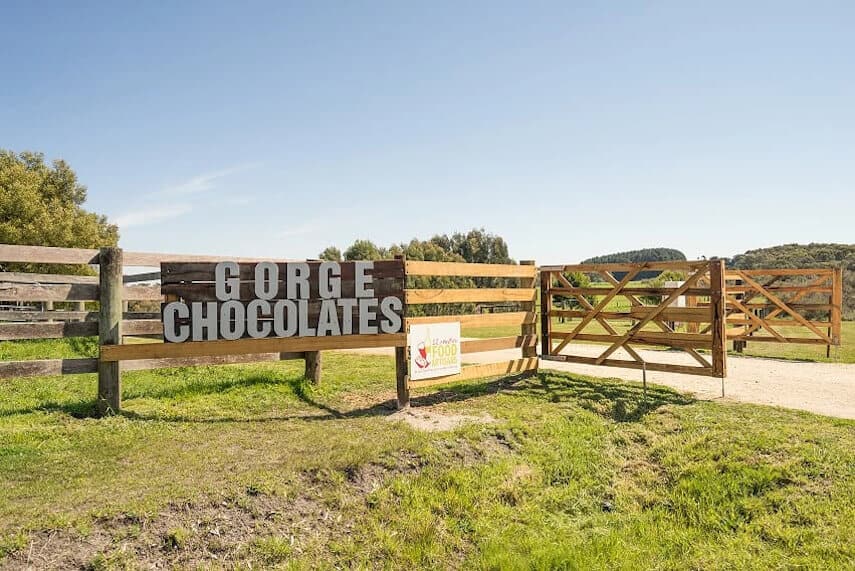 Location: Cooriemungle
Open: 10:00 am to 5:00 pm, daily
GORGE Chocolates was established in 2004 in the countryside just 15 kilometres inland from the 12 Apostles on the Princetown Road. Brown tourist signs are present on the Great Ocean Road at the Princetown Road turnoff, located just two kilometres east of the 12 Apostles car park to help you find you way.
A couple purchased Gorge Chocolates in 2019, and it was re-branded as "Gorge Chocolates at the Chocolate Alpaca". Today, visitors are not only treated with great chocolate, hot chocolate and coffee, they can also witness alpacas themselves in the vicinity! They also showcase a large array of wonderful alpaca products ranging from clothes, giftwares, beddings, and carpets!
RELATED:  A 12 Apostles Gourmet Trail Map can be downloaded from the official website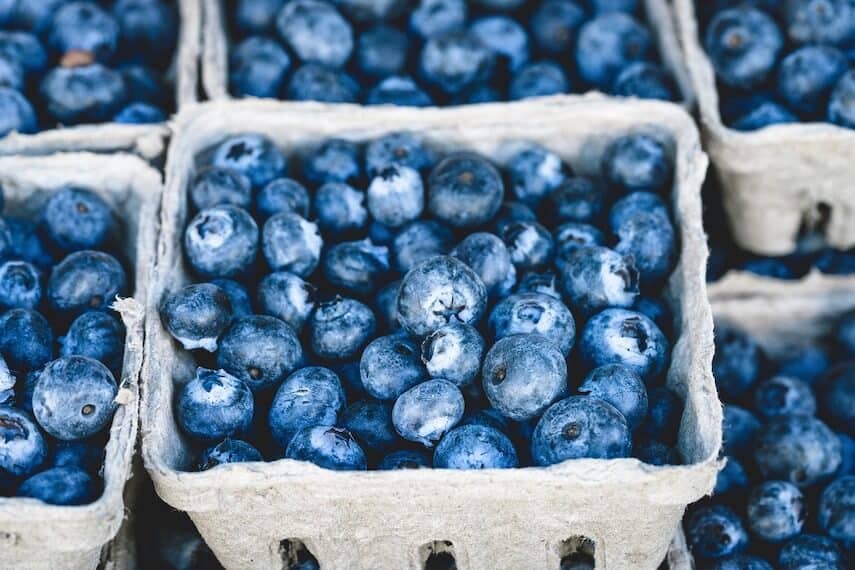 Location: Gellibrand
Open: 9:00 am to 5:00 pm (daily)
Delicious and pesticide-free blueberries are grown on a 6-hectare property surrounded by National Park and distributed throughout Melbourne, Geelong, Colac and Surf Coast Fruit shops from December to April. Frozen fruits are also available at most of these stores year-round!
Two varieties of blueberries are grown at Otway Blueberries – Brigitta and Northland. These varieties ripen over a long period of time which means there is always plenty of fruit to pick – and Otway Blueberries encourage their customers to harvest their own fruits as it's also one of the great outdoor activities for the whole family.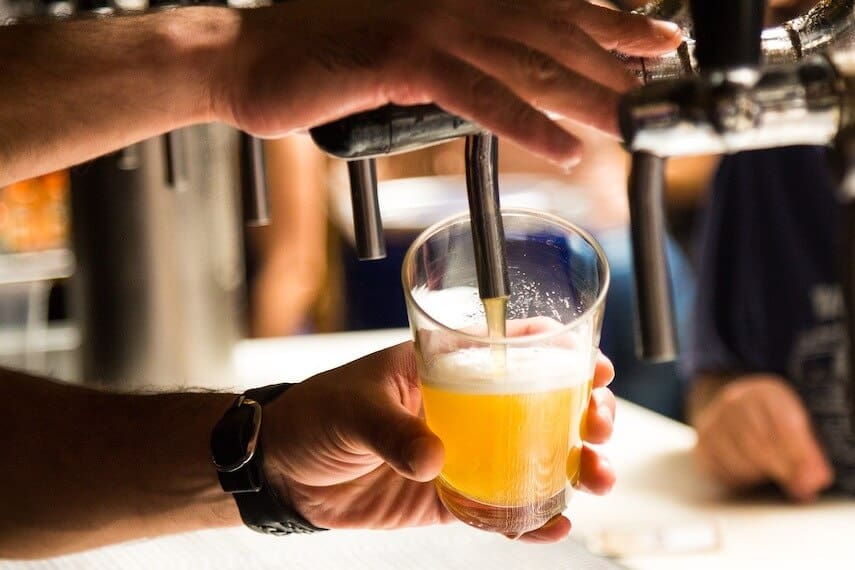 Location: Port Campbell
Open: 4:00 pm to 10:00 pm (Mon-Tues) and 2:00 pm to 10:00 pm (Wed-Sun)
The Sow & Piglets Microbrewery is a local craft brewery that offers a lot of different beers fresh on tap. All beers are naturally brewed without any preservatives. They are attached to a beautiful hostel and have their own bar. 
The brewery initially came about from the need to renovate the BBQ area of the Port Campbell Hostel until the owner set about creating a "Boys Own Adventure" by establishing a brewery. Sow & Piglets is brewing four standard beers for their customers. A refreshingly Kölsch, a malty Dunkel Munich, a hoppy IPA, and a Bavarian Helles. Along with this, they also have seasonal beers from Strawberry yogurt stout, Green Hop beer to Coffee Porter.
View this post on Instagram
Location: Timboon
Open: 10:00 am to 4:00 pm (daily)
Schulz Organic Dairy has always been at the forefront of organic farming since 1972. Across three generations of dedicated farmers, they have been producing the highest quality milk from their single herd of healthy Friesian and Jersey cows.
They work hard to make simple, pure, and delicious dairy products — while making sure they add nothing but natural ingredients to their products. Aside from this, they also make sure to process their products in small batches with great care and detail right in their farmhouse factory in Timboon. Schulz Organic Dairy is renowned for its rich, creamy dairy milk and produces (and sells) milk, yogurt, cream, and quark (a fresh, acid-set cheese). 
The Place of Wonder (Seasonal)
Location: Port Campbell Rd, Newfield
Open: Inquire through their website.
The Place of Wonder is generally where the art of producing and preparing sustainable food combine. A shared permaculture-style garden and real-food focussed kitchen, Kylie Treble (the owner) considers it as a tangible representation of her adventure into the world of food preparation and edible gardening based upon 'sustainable intentions, observation, personal responsibility, environmental respect, and above all diversity'.
Purchased in May of 2011, this 7-acre Port Campbell property with cinematic ocean views is constantly changing: no-dig gardens beds, a wide range of fruit trees, polyculture trials, a young citrus grove, and chicken run have been introduced through the years.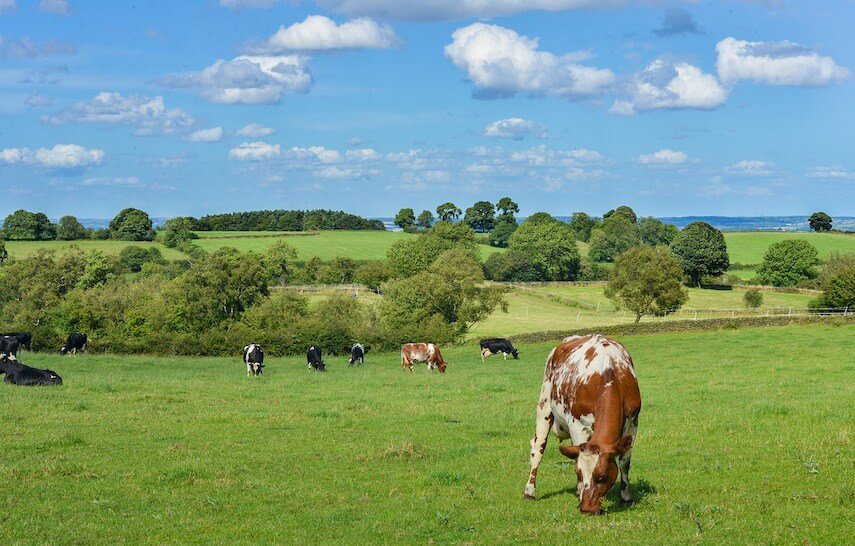 Location: Timboon
Open: 11:00 am to 4:00 pm (daily)
Escape the city and find a little farm vista to indulge yourself on delicious local provenance at Schultz Organic Dairy (formerly Timboon Cheesery), home of award-winning dairy and cheeses. Schultz Organic Dairy is just 27km from the famous 12 Apostles, 16km north of Port Campbell, and 6km south of Timboon.
Schultz Organic Dairy offers tastings of their unique specialty cheeses such as brie style, gourmet fetta, and Quark. They also offer light lunches, scones with jam and cream, local wine and beer, tea and coffee, made with fresh organic milk straight from the farm. For a relaxed country lunch, dine in the picturesque cottage gardens and watch the farm animals go about their day in the nearby paddocks!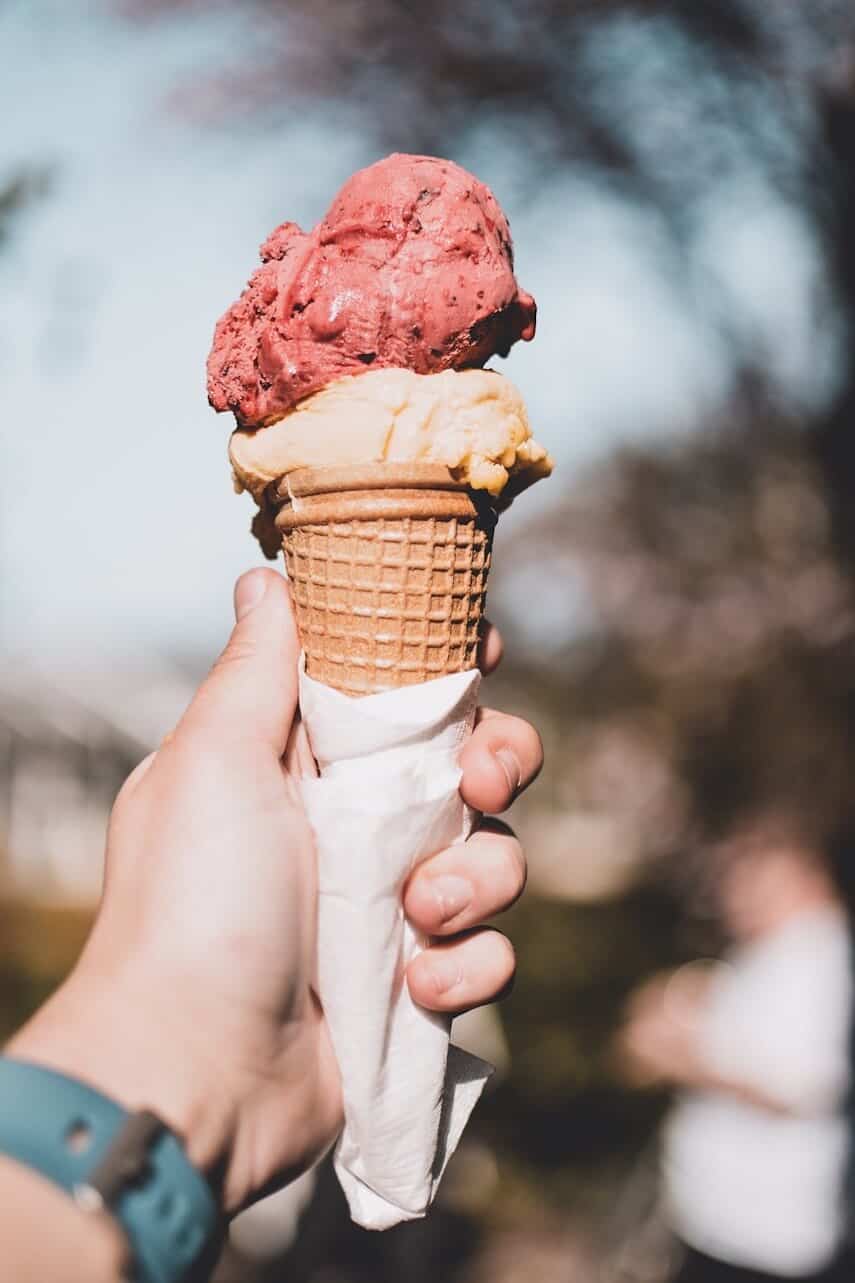 Location: Timboon
Open: 11:00 am to 5:00 pm (daily)
If you're craving for a sweet gourmet treat as you travel the Great Ocean Road, Timboon Fine Ice Cream promises that they are worth the detour! Timboon Fine Ice Cream's new modern home base is nestled in the valley of the Timboon township amidst a picturesque bush setting right next to the creek and Timboon Camperdown Rail Trail. 
Their ice cream has an unmistakable creamy smoothness. Timboon Ice Cream uses the milk from their neighbor's farm, the cream from local dairies, local ingredients, and all things natural. They even cater for food allergies with dairy-free, egg-free, and gluten-free options – ideal for all members of your family, so nobody has to miss out at the ice creamery whatever their dietary needs!
View this post on Instagram
Location: Timboon
Open: 10:00 am to 4:30 pm (daily)
Located on the site of the old Timboon Railway Station, which closed in the early 1970s, it was extensively renovated in November 2007 and reopened as Timboon Railway Shed Distillery. The building now comprises of a fully working micro-distillery, local provedore which serves as an outlet for the popular Timboon Fine Ice Cream, and a 120-seat cafe/restaurant. 
The distillery also has access to the picturesque 34km Rail Trail – perfect for some sightseeing. They also cater to special food events that run on some Saturday nights or other celebrations such as tours and independent visits. Everyone, most especially the locals, are welcome to try Timboon Railway Shed Distillery's complimentary tastings of single malt whisky and other spirits! 
More Foodie Finds along the Great Ocean Road
Chocolate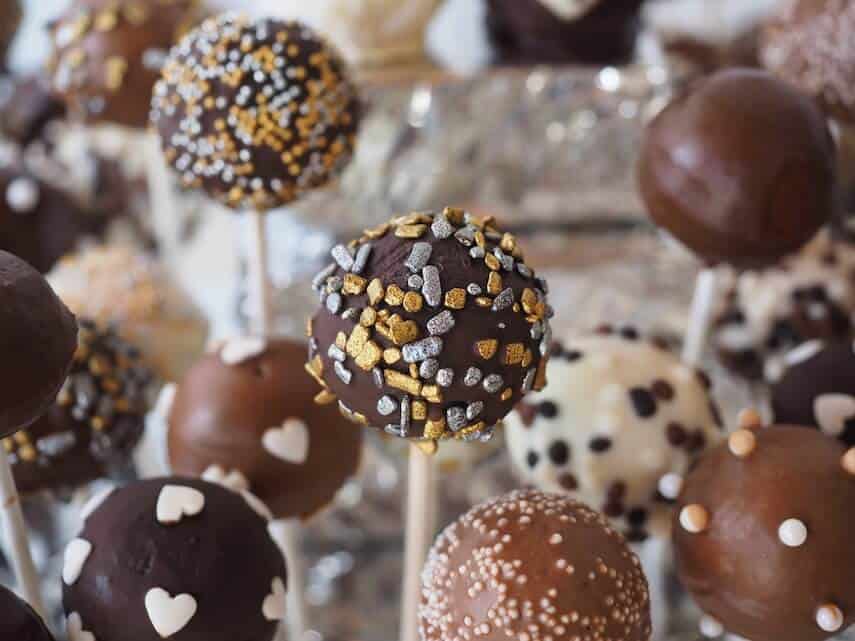 Cheese
Beer & Cider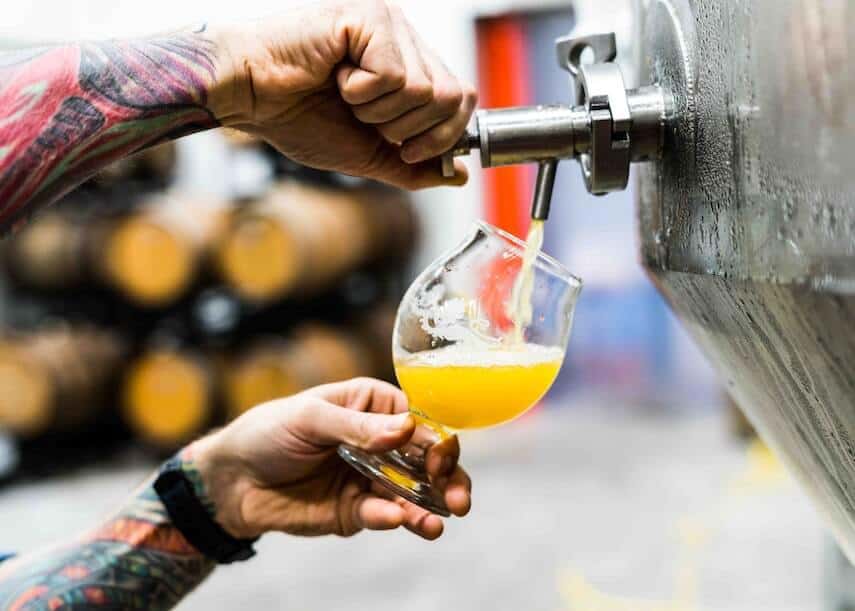 Wine & Spirits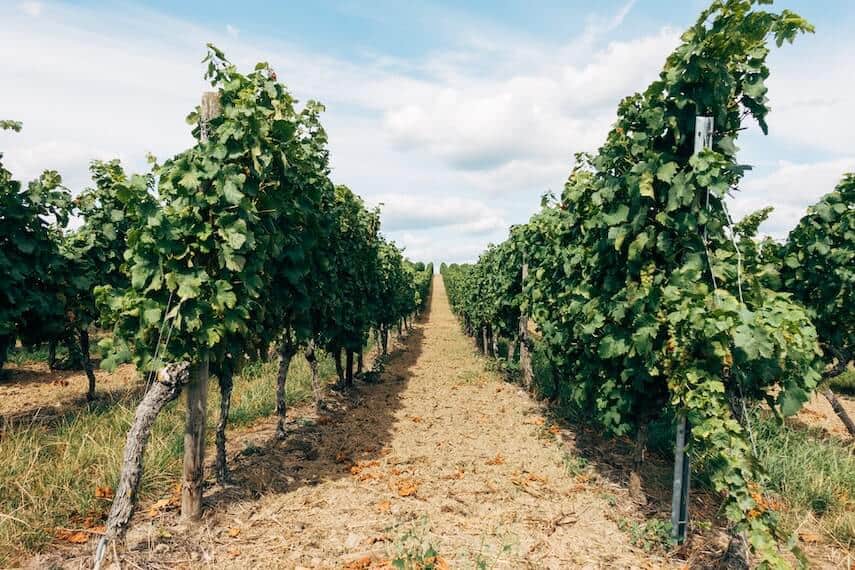 We hope you enjoyed our food guide to the 12 Apostles Gourmet Food Trail on the Great Ocean Road Victoria – and that you have found the perfect place to fill your belly! Let us know where you want to eat drink and be merry first in the comments below, or alternatively let us know if you have enjoyed any of these venues yourself, or know of a place that should be added to the list!
And if you know someone planning to visit Port Campbell, or just needs a little push to organise a holiday on the Great Ocean Rd, be sure to share this post (and others!) with them using the share boxes below. Sharing is caring and we very much appreciate everyone who helps spread the word about how great the Great Ocean Road – and the towns along it – actually are!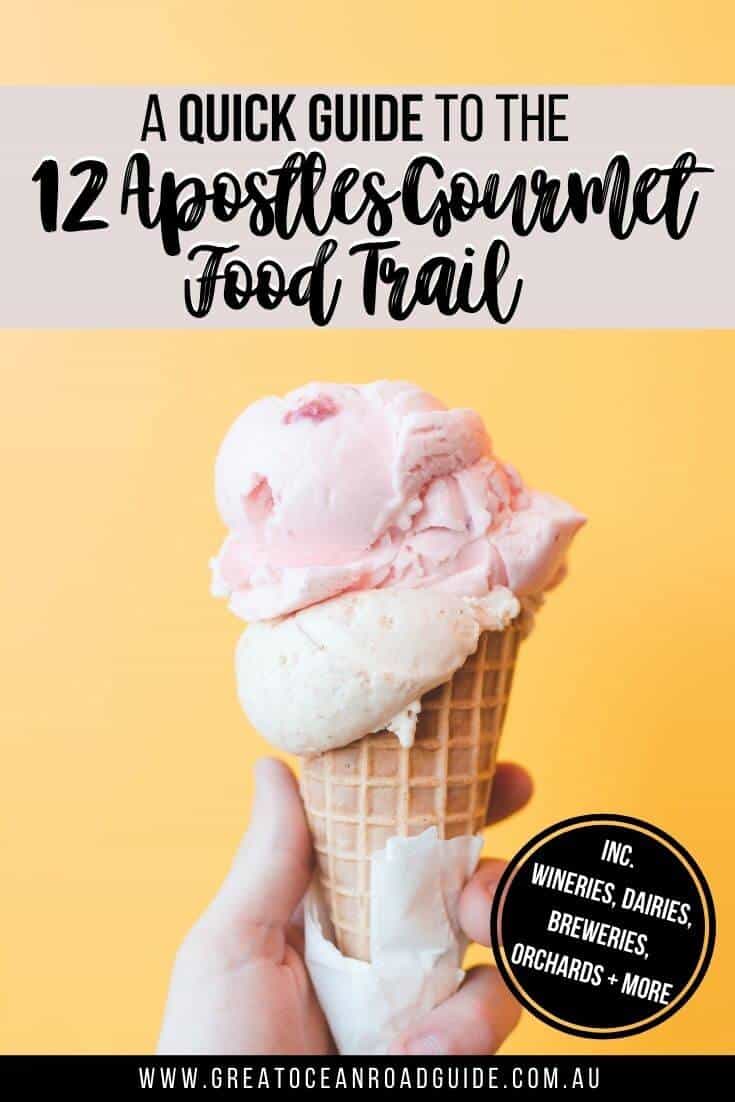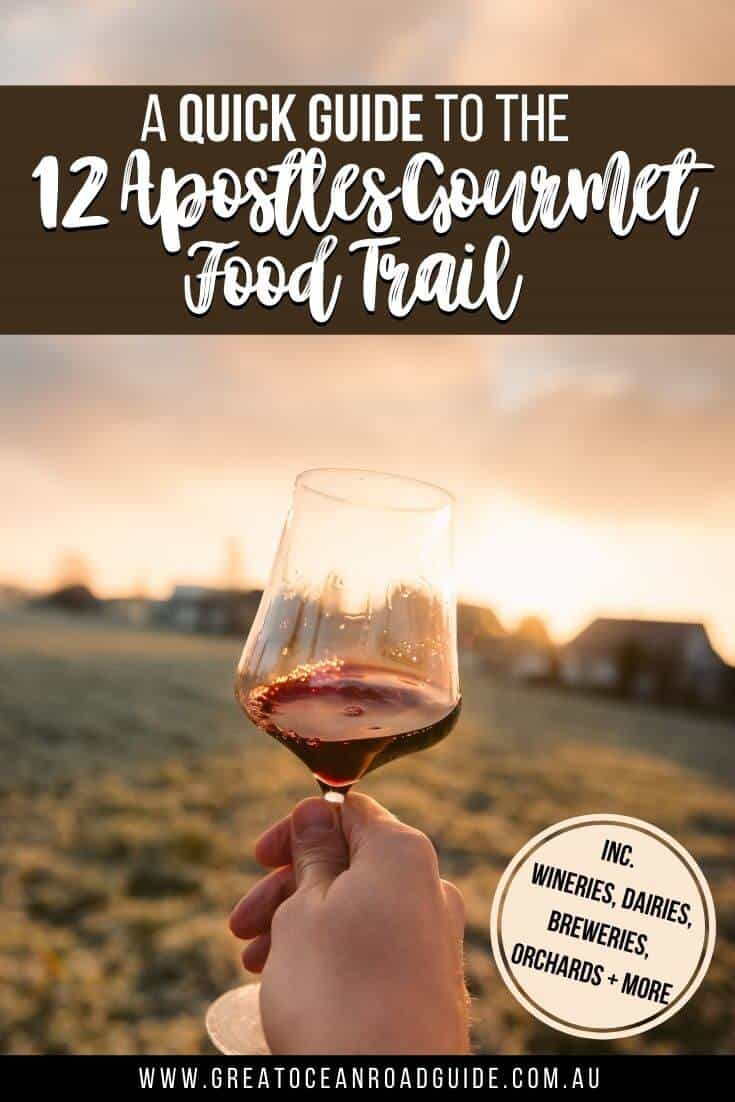 READY MORE GREAT OCEAN ROAD TRAVEL INSPIRATION? YOU MIGHT BE INTERESTED IN THESE TRAVEL TIPS, TRAVEL ARTICLES, DESTINATION GUIDES AND RELATED POSTS ABOUT OUR AMAZING COAST ROAD:
Hi There! Thanks for reading our travel guide to the 12 Apostles Gourmet Food Trail. I just wanted to let you know that this post may contain affiliate links, which means if you purchase something after clicking a link, I may get a small commission – which is at absolutely no cost to you. If you enjoyed this article and are going to be searching for some of the things I mention anyway, I would love it if you could click through from the links above & thank you in advance! Read my full disclosure here.